The following is an excerpt from Medscape Medical News.
New evidence-based patient-facing breast cancer guidelines from the National Comprehensive Cancer Network (NCCN) call for annual mammograms for all average-risk women over age 40 years.
This simplifies the message, says the NCCN.
"There are many, often conflicting, recommendations surrounding breast cancer screening, which causes a lot of confusion and apprehension," commented Therese Bevers, MD, professor of clinical cancer prevention at the University of Texas MD Anderson Cancer Center and chair of the guidelines panel
"These are the latest, evidence-based guidelines from experts in the field of breast cancer screening and diagnosis from more than two dozen leading cancer centers in the United States," she said in a statement.
The NCCN guidelines, Breast Cancer Screening and Diagnosis, were published "to help people understand their personal risk for breast cancer, when they should begin screening, and how often to screen — in order to detect cancer earlier, for more treatment options and better outcomes," the organization explained in its press release.
They are available for free at NCCN.org/patientguidelines and via the NCCN Patient Guides for Cancer App.
Read full article here.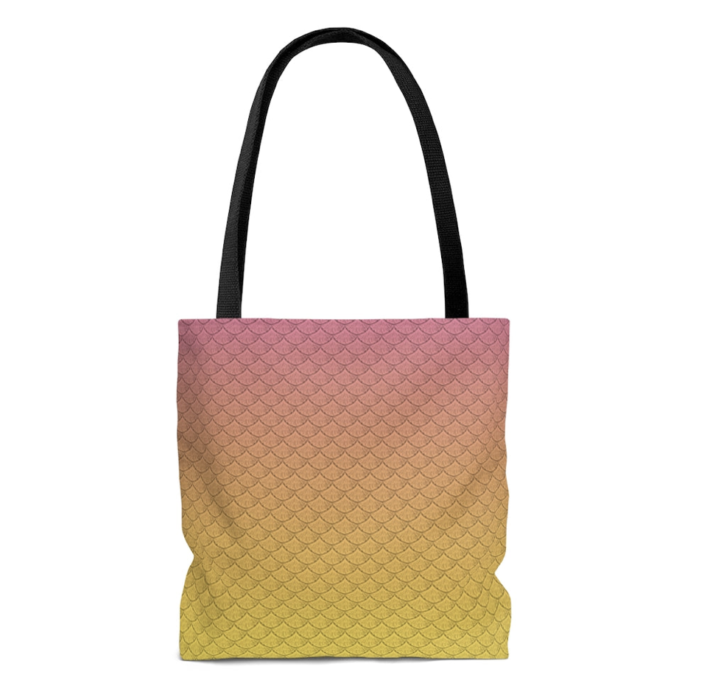 The Lemonade Mermaid Store
Unique gifts for Land or Sea Mermaids, Mer-pets and Little Mermaids!
Left: Our signature Fish Scales design tote bag in Citrus