Rep. James Comer (R-Kentucky), the lead Republican on the House Oversight Committee, is slamming the National Institutes of Health (NIH) for continuing to award EcoHealth Alliance taxpayer-funded grants and contracts, despite the controversial nonprofit reportedly being out of compliance with terms of its prior grants.
Among other controversies, EcoHealth Alliance awarded taxpayer funds to the communist-controlled Wuhan Institute of Virology (WIV) in China to study bat coronaviruses.
EcoHealth's ties with WIV came under fire in relation to the origin of Covid-19, as there has been circumstantial evidence suggesting the worldwide coronavirus pandemic may have been triggered by a leak of the virus from the Wuhan lab.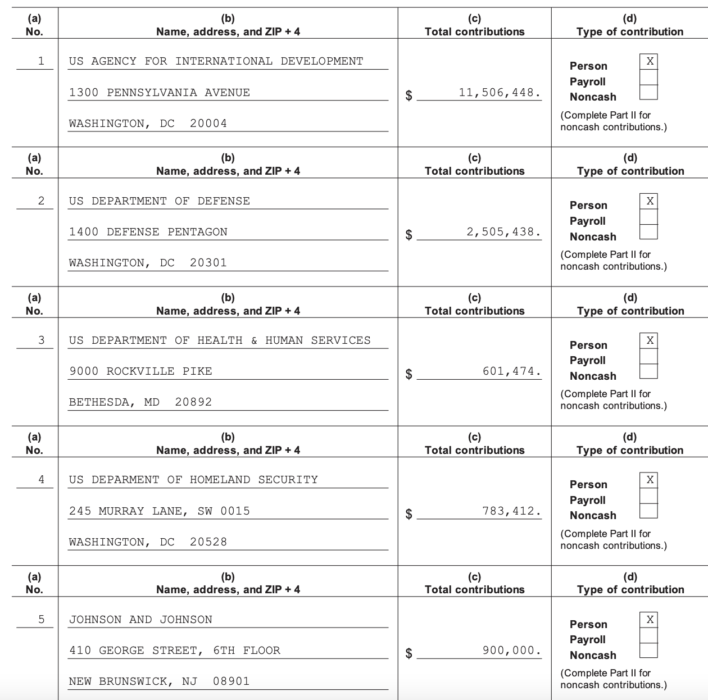 Some experts and lawmakers have also suggested that the lab was carrying out so-called "gain of function" research, in which viruses are manipulated to become more transmissible and harmful to humans.
EcoHealth's leader, Peter Daszak, had spoken publicly about collaborating with Chinese scientists on risky gain of function research involving bat coronavirus. And scientific papers explicitly state that NIH funded gain of function research with the Chinese even after a temporary ban on such research in the US.
In this case, gain of function research involved taking an animal virus that isn't harmful in people, coronavirus in bats, and genetically altering it to make it infectious to humans. The stated goal is to then use the altered coronavirus in experiments to create vaccines and other therapies to combat the new virus.

Dr. Anthony Fauci, Director of National Institutes of Allergy and Infection Diseases (NIAID) and former NIH Director Dr. Francis Collins have repeatedly denied that US grant money awarded to EcoHealth Alliance was used to fund gain of function research at the Wuhan laboratory.
The NIH recently announced that it was terminating its relationship with EcoHealth Alliance but it will allow the nonprofit to continue receiving grants with oversight procedures.
Terminating EcoHealth Alliance's partnership with the Wuhan Lab is the bare minimum. It's unacceptable that the NIH continues to allow EcoHealth Alliance to receive taxpayer dollars even though it is confirmed EcoHealth violated the terms of its grant contract. EcoHealth conducted gain of function research on bat coronaviruses in Wuhan, knew about the Chinese Communist Party's coverup, and failed to inform the U.S. government. EcoHealth's dangerous experiments in Wuhan and possible efforts to cover up any evidence may have started the pandemic. EcoHealth should not receive a penny of American taxpayer dollars for their gross mismanagement of Americans' hard-earned money. The Biden Administration and Democrats continue to turn a blind eye to EcoHealth's unethical behavior, but when Republicans are in power in 2023, oversight and accountability are coming.

Rep. James Comer, (R-Kentucky), House Committee on Oversight
NIH's letter to Ranking Member Comer can be found here and related documents can be found here.
---