The following is an excerpt from Gallup News.
Sharply fewer U.S. adults report they use cash for making purchases now than say they were doing so five years ago. Thirteen percent say they make "all" or "most" of their purchases with cash, while 28% say they were using cash to the same extent five years ago.
Six in 10 now say they make "only a few" or no purchases with cash today, nearly double the 32% saying they did so five years ago.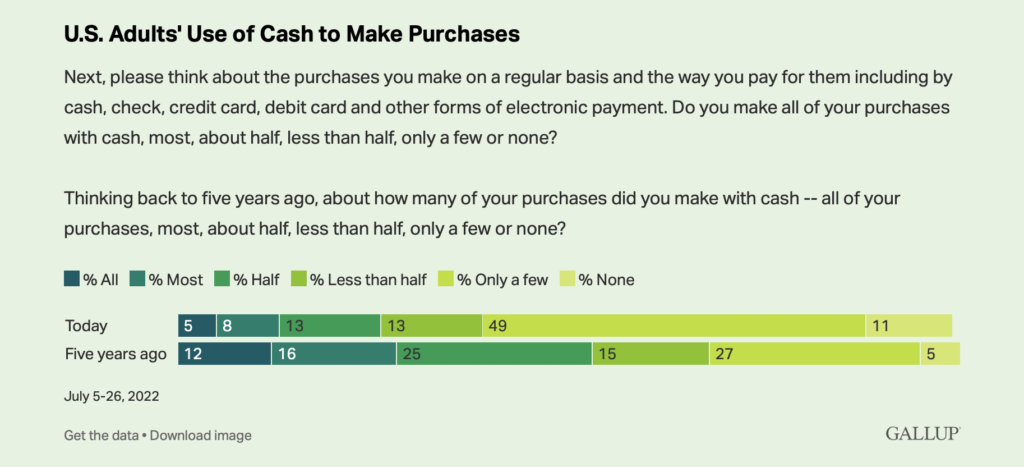 These results are based on a July 5-26 Gallup poll and are consistent with the trends seen in the Federal Reserve's most recent payment study that documented a decline in cash transactions since 2016. 
Greater use of online shopping, especially during the coronavirus pandemic, is likely one major factor leading to changes in cash usage.
Other factors driving a decline in cash usage may be a larger number of merchants accepting electronic payment, an increase in self-checkout registers in grocery and larger retail stores, and mobile pay options that allow people to pay for purchases using their smartphones.
More Than Six in 10 Predict a Cashless Society
Sixty-four percent of Americans say it is "very likely" or "likely" that the U.S. will be a cashless society at some point during their lives; meaning all transactions are done using an electronic method of payment rather than physical currency.
The percentage expecting a cashless society today is essentially unchanged from the 62% who made that prediction in a 2016 survey.
Older Americans are somewhat less likely than their younger counterparts to believe the U.S. will become a cashless society during their lifetime.
Fifty-six percent of those aged 65 and older, and 62% of those between the ages of 50 and 64, believe it is likely, compared with 70% of those under 50.
Continue reading complete survey results here.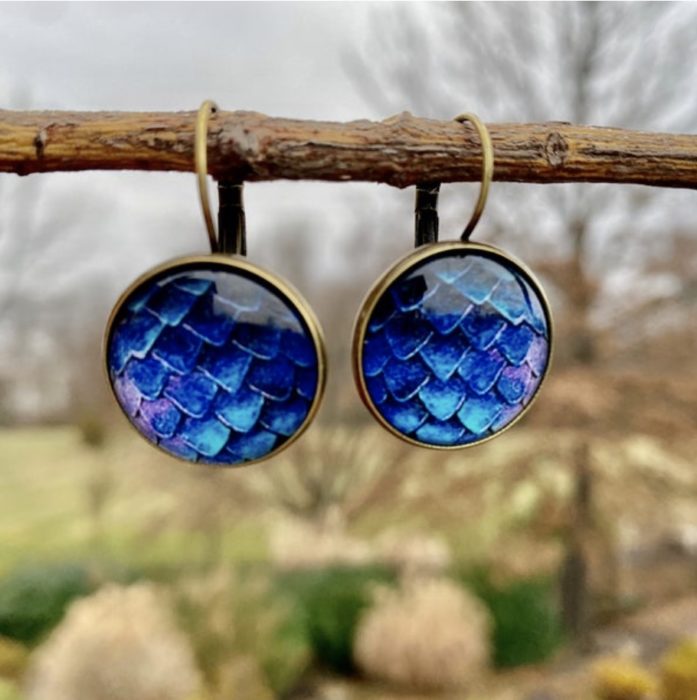 The Lemonade Mermaid Store
Unique gifts for Land or Sea Mermaids, Mer-pets and Little Mermaids!
Left: Our signature Blue Fins Earrings