The following is an excerpt from Gallup News.
After hitting a record low in July, President Joe Biden's job approval rating is up six percentage points to 44%, his highest in a year.
While this uptick represents a significant improvement on the heels of several policy successes for Biden, he still remains underwater overall, with 53% of Americans disapproving of his job performance.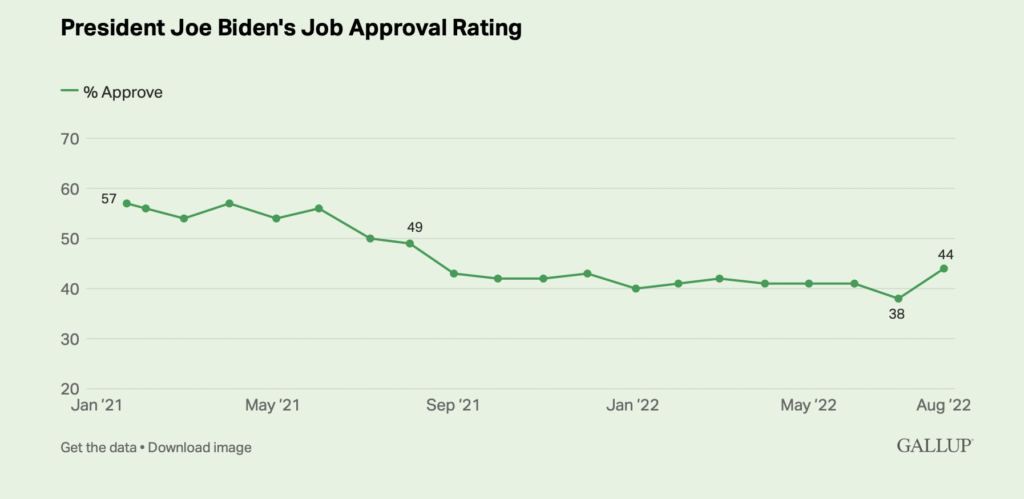 The increase in Biden's job rating is largely buoyed by political independents, whose approval rose from 31% last month to the current 40%. Democrats' (81%) and Republicans' (4%) ratings of Biden are not significantly changed over the same period.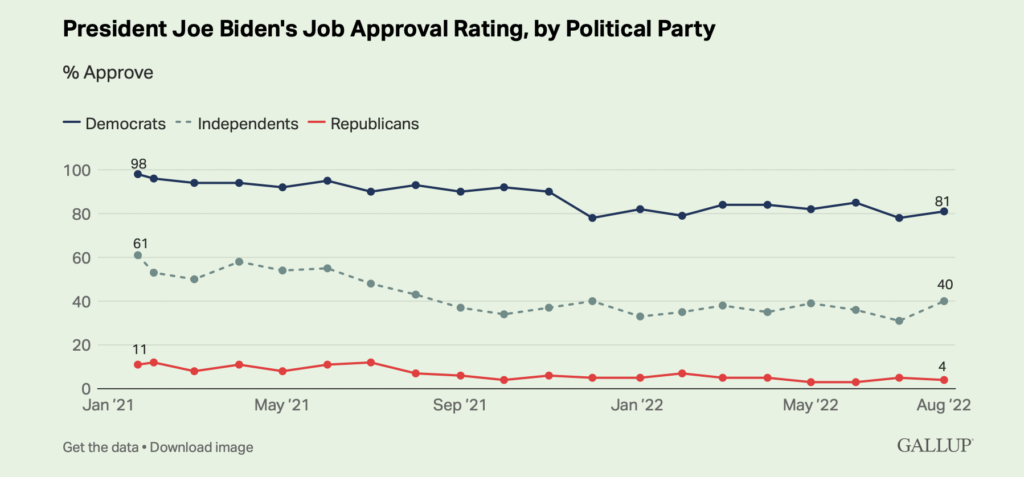 These findings are from an Aug. 1-23 Gallup poll, which spanned an eventful period in Biden's presidency.
While recovering from Covid-19, the president announced the U.S. had killed al Qaeda leader Ayman al-Zawahri. In the days following, congressional Democrats passed Biden's sweeping domestic spending plan, the Inflation Reduction Act, a healthcare, climate and tax package.
Although high inflation and recession fears continue to plague the nation, there has been some recent positive economic news with average gas prices falling below $4 per gallon, a better-than-expected jobs report and a slight decline in the inflation rate.
The poll was completed just before Biden announced his student loan forgiveness plan that would cut debt for millions of Americans.
Continue reading article here.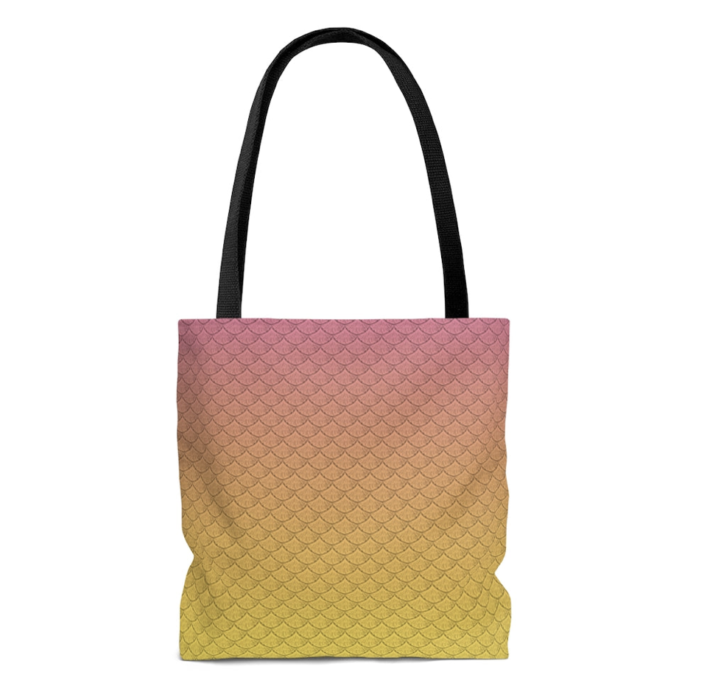 The Lemonade Mermaid Store
Unique gifts for Land or Sea Mermaids, Mer-pets and Little Mermaids!
Left: Our signature Fish Scales design tote bag in Citrus