The following is an excerpt from Gallup News.
The U.S. remains highly fractured over immigration policy, with 27% of Americans saying immigration should be increased, 31% preferring that it be kept at the current level and 38% wanting it decreased.
While today's attitudes are generally in line with the close division of views seen over the past several years, they mark a return to more Americans wanting immigration decreased rather than increased. That has been the norm throughout Gallup's history of polling on this since 1965.
The latest results are based on a Gallup poll conducted July 5-26.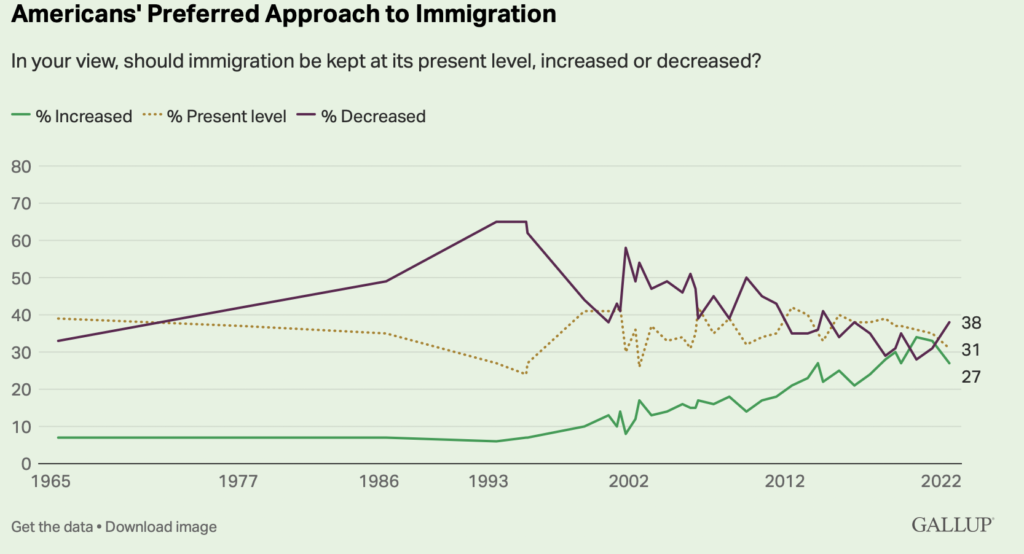 Republicans' Desire for Less Immigration Has Surged Since 2020
The mounting desire for decreased immigration in recent years has been driven mainly by Republicans, whose preference for reducing immigration is up 21 points since June 2020, when 48% expressed this.
This contrasts with a five-point increase among independents, to 33%, and a four-point increase among Democrats, to 17%.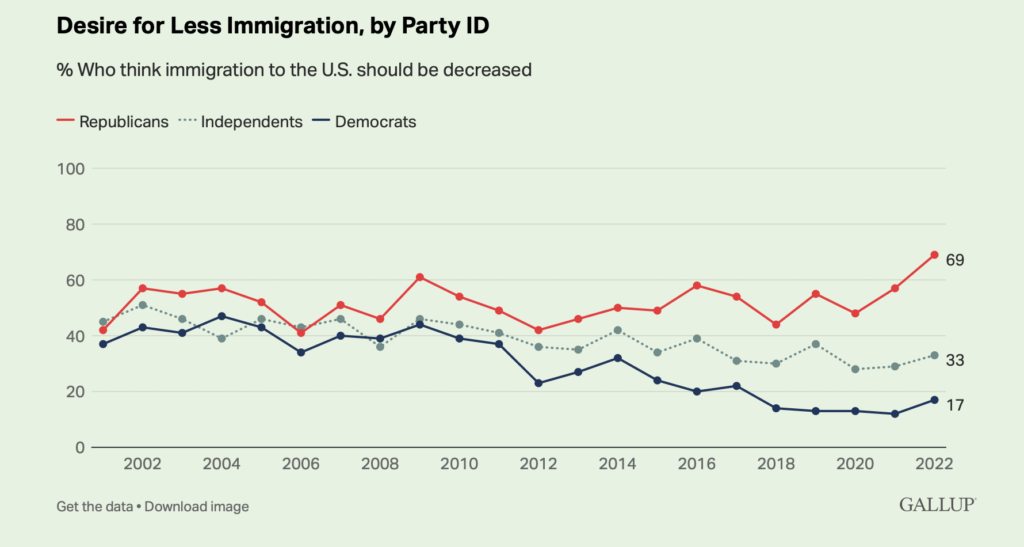 Seven in 10 Americans Still See Immigration as a Benefit to the U.S.
With the majority of Americans, 58%, still wanting the number of people coming to the U.S. from other countries either increased or kept as is, the majority also continue to believe that, on the whole, immigration is a good thing for the country.
Seven in 10 take this position, while 24% say immigration is a bad thing for the country.
The 70% seeing immigration as a benefit in the latest poll is the lowest since 2014, but not nearly as low as was measured in the early 2000s, when as little as 52% said immigration was a good thing for the U.S.
Bottom Line
As a fairly young country, the United States has relied on immigration for its economic and cultural vitality, and Americans largely embrace it as beneficial. But the border crisis of recent years has sparked a highly partisan debate about how to handle the large demand for entry to the U.S. from Central and South America, and that is likely affecting Americans' views toward immigration generally.
Read full article here.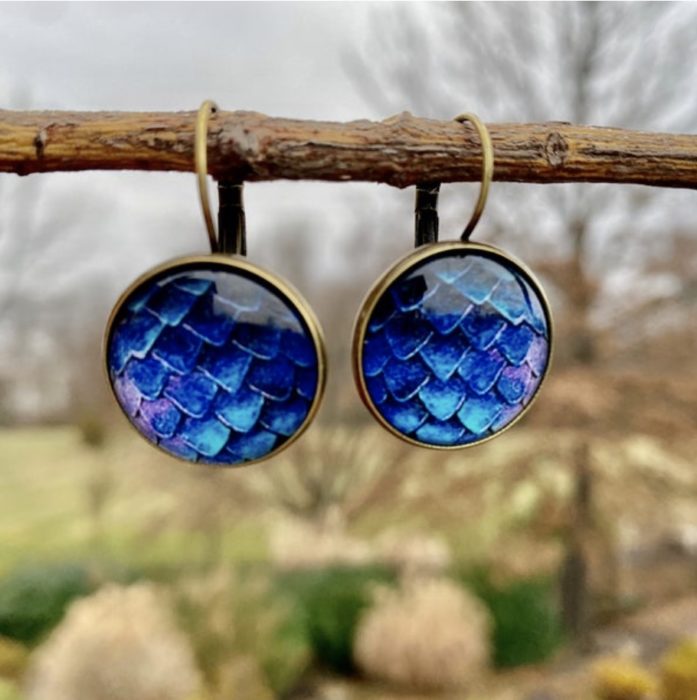 The Lemonade Mermaid Store
Unique gifts for Land or Sea Mermaids, Mer-pets and Little Mermaids!
Left: Our signature Blue Fins Earrings