A prominent group of Republicans on the House Oversight Committee and the Coronavirus Crisis Subcommittee are asking New York Governor Kathleen Hochul to provide full and complete data about former Governor Andrew Cuomo's order that sent Covid-19 positive patients to nursing homes where they spread Covid, resulting in untold deaths that experts say need not have happened. 
Governor Cuomo's disastrous leadership during the Covid-19 pandemic led to the deaths of thousands of senior citizens in nursing homes and long-term care facilities. Grieving families across the Empire State deserve answers about why so many of their loved ones in nursing homes died from Covid-19."

Rep. Steve Scalise, Republican Whip and Select Subcommittee on the Coronavirus Crisis Ranking Member (Louisiana)
Governor Hochul must do the right thing and end Cuomo's cover-up by making all data on Covid-19 nursing home fatalities related to his must admit order available to the public. These families deserve the truth and the ability to seek closure. We owe it to the thousands of families who lost loved ones in New York nursing homes to hold Governor Cuomo accountable for his reckless policies that likely contributed to their deaths."

Rep. James Comer, (R-Kentucky) Oversight Committee Ranking Member

It's past time New York officials provide Congress all information and data about former Governor Cuomo's deadly order. We need answers and accountability now. Every family deserves answers and accountability for Corrupt Cuomo's order that resulted in the deaths of thousands of seniors in New York's nursing homes. For the sake of families who needlessly lost loved ones, I am providing critical oversight of all data on Cuomo's deadly order."

Rep. Elise Stefanik, (R-New York) House Republican Conference Chairwoman

Republicans on the Select Subcommittee on the Coronavirus Crisis have been requesting data regarding Covid-19 positive patients in New York nursing homes since June 15, 2020.
Former Governor Andrew Cuomo never responded to the requests.
Hochul, who succeeded Cuomo, promised that her administration would be fully transparent regarding the data surrounding Covid-19 deaths and nursing home readmissions, but she has not provided answers to the families that lost loved ones in New York nursing homes.
The letter to Governor Hochul can be found here.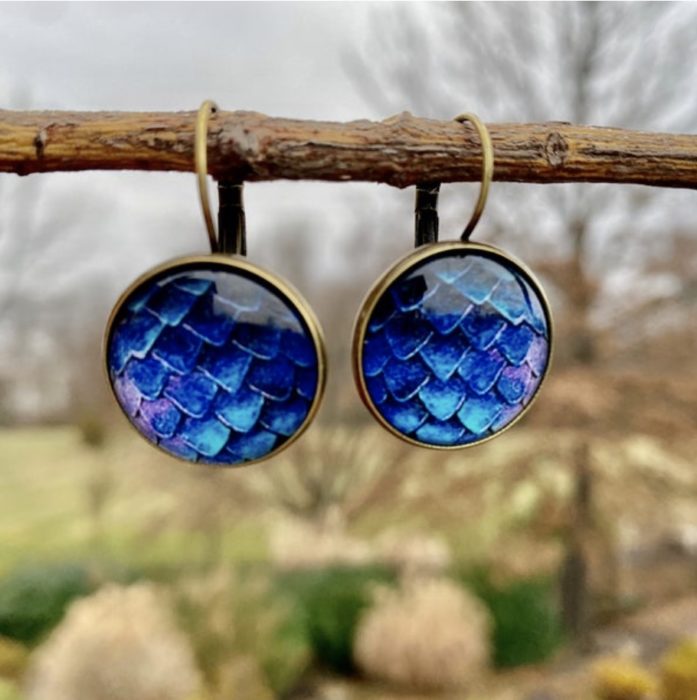 The Lemonade Mermaid Store
Unique gifts for Land or Sea Mermaids, Mer-pets and Little Mermaids!
Left: Our signature Blue Fins Earrings