The following is an excerpt from the Associated Press (AP).
Researchers are seeking thousands of volunteers in the U.S. and Europe to test the first potential vaccine against Lyme disease in 20 years -- in hopes of better fighting the tick-borne threat.
Lyme is a growing problem, with cases rising and warming weather helping ticks expand their habitat.
While a vaccine for dogs has long been available, the only Lyme vaccine for humans was pulled off the U.S. market in 2002 from lack of demand, leaving people to rely on bug spray and tick checks.
Now Pfizer and French biotech Valneva are aiming to avoid previous pitfalls in developing a new vaccine to protect both adults and kids as young as 5 from the most common Lyme strains on two continents.
Exactly how often Lyme disease strikes isn't clear. The Centers for Disease Control and Prevention cites insurance records suggesting 476,000 people are treated for Lyme in the U.S. each year. Pfizer's Anderson put Europe's yearly infections at about 130,000.
Black-legged ticks, also called deer ticks, carry Lyme-causing bacteria. The infection initially causes fatigue, fever and joint pain. Often -- but not always -- the first sign is a red, round bull's-eye rash.
Most vaccines against other diseases work after people are exposed to a germ. The Lyme vaccine offers a different strategy — working a step earlier to block a tick bite from transmitting the infection, said Dr. Gary Wormser, a Lyme expert at New York Medical College who isn't involved with the new research.
This new candidate is different from a previous Lyme vaccine that GlaxoSmithKline pulled off the market in 2002 amid controversy and low sales.
With about 75% effectiveness, that old Lyme shot got a lukewarm endorsement from vaccine experts, wasn't tested in children and drew unsubstantiated reports of joint-related side effects.
The Pfizer study will span two tick seasons to get answers — but it's not the only research into new ways to prevent Lyme.
University of Massachusetts scientists are working on a vaccine alternative, shots of pre-made Lyme-fighting antibodies.
And Yale University researchers are in early stages of designing a vaccine that recognizes a tick's saliva — which in animal testing sparked a skin reaction that made it harder for ticks to hang on and feed.
Read more here.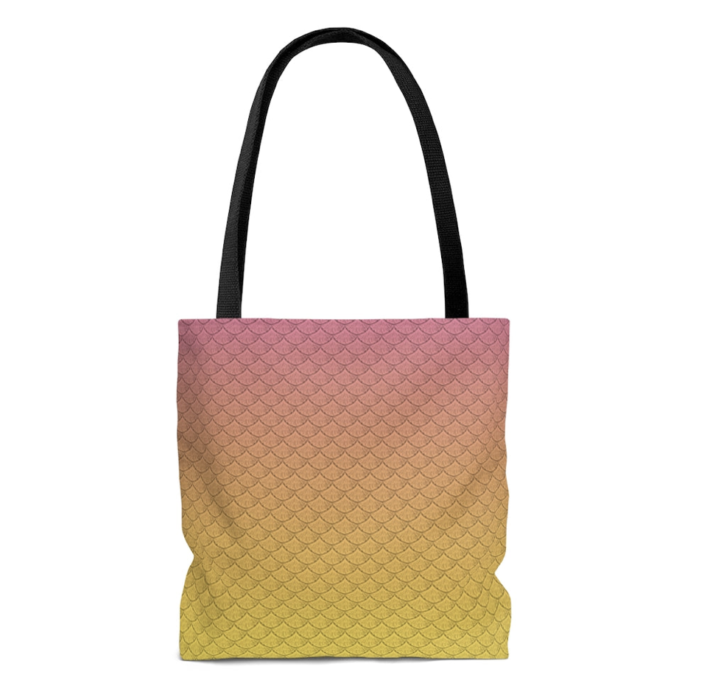 The Lemonade Mermaid Store
Unique gifts for Land or Sea Mermaids, Mer-pets and Little Mermaids!
Left: Our signature Fish Scales design tote bag in Citrus