The following is an excerpt from The Vaccine Reaction.
The U.S. Food and Drug Administration (FDA) issued a safety communication on Sept. 8, 2022 warning that certain cancers may develop in scar tissue "capsules" that form around breast implants.
Cancers cited in the report include squamous cell carcinoma and various lymphomas.
The malignancies are not exclusive to a certain type of implant and have been found in individuals with smooth or textured implants, as well as in individuals that have silicone gel or saline filled implants.
The FDA previously linked textured breast implants to an unusual cancer known as anaplastic large cell lymphoma—an immune system cancer. It is presumed that the textured exterior cause more inflammation.
Despite the FDA confirming the link to anaplastic large cell lymphoma over a decade ago, the textured implants made by Allergan, remained on the market until 2019.
The FDA said it was aware of less than 20 cases of carcinoma and fewer than 30 cases of lymphomas in the capsule surrounding the breast implants.
However, given the widespread use of implants, the federal health officials felt a warning was warranted. In the United States, roughly 400,000 women get breast implants every year, 300,000 of those being for cosmetic reasons.
After being on the market for over 40 years, the FDA finally placed a black-box warning on breast implants last year.
A black box label is the highest warning label placed on medications, biological products, or other medical devices.
The warning in the case of implants is due to complications that may occur in breast implant patients including chronic medical conditions such as autoimmune disease, joint pain, and lymphoma.
A lengthy list of complications including tissue atrophy, inflammation, toxic shock syndrome, and more can be found on the FDA's website.
Read FDA safety alert here.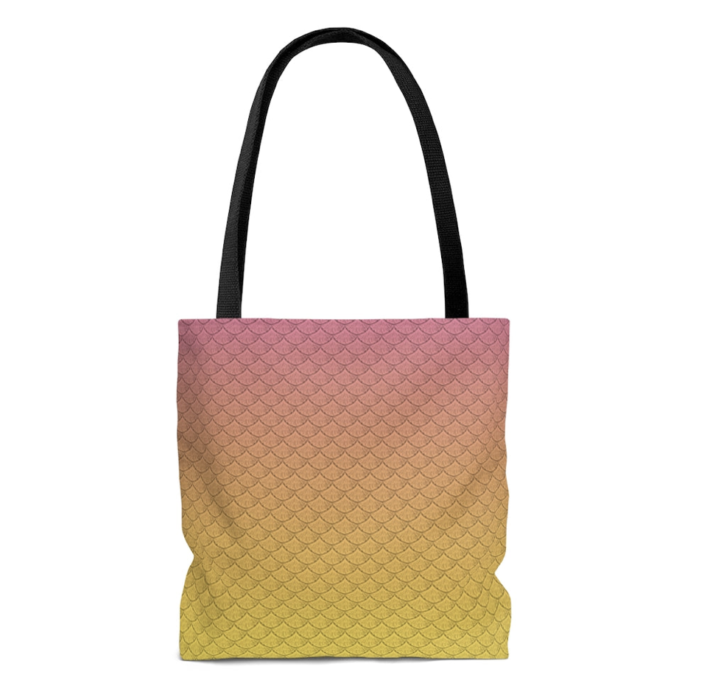 The Lemonade Mermaid Store
Unique gifts for Land or Sea Mermaids, Mer-pets and Little Mermaids!
Left: Our signature Fish Scales design tote bag in Citrus