Judicial Watch has filed a lawsuit against California's Secretary of State for having YouTube censor a Judicial Watch election integrity video.
The lawsuit was filed in US District Court Central District of California Western Division.
It states that the California Office of Elections Cybersecurity (OEC), which Secretary of State Shirley Weber oversees, caused YouTube to remove Judicial Watch's election integrity video on September 25, 2020.
The lawsuit alleges that the California official and her office violated Judicial Watch's First Amendment and other civil rights.
Judicial Watch reports that on Sept. 22, 2020 they posted a video titled "**ELECTION INTEGRITY CRISIS** Dirty Voter Rolls, Ballot Harvesting & Mail-in-Voting Risks!" on their YouTube Channel.
The 26-minute video features Judicial Watch President Tom Fitton discussing the vote-by-mail processes, changes to state election procedures, ballot collection (sometimes referred to as "ballot harvesting"), and states' failures to clean up their voter rolls, among other topics.
The complaint states that Fitton's comments were informed by successful lawsuits brought by Judicial Watch against Los Angeles County and Weber in 2017 to compel the county and California to comply with the National Voter Registration Act's (NVRA) voter list maintenance requirements.
For example, in June 2019, Judicial Watch was informed that Los Angeles County had sent notices to 1.6 million inactive voters on its voter rolls after a settlement agreement had been reached.
Prior to the California settlement agreement, Judicial Watch estimated that national census data and voter-roll information showed that there were 3.5 million more names on various county voter rolls nationwide than there were citizens of voting age.
Records show the Office of Elections Cybersecurity (OEC) communicated with YouTube and/or Google to have Judicial Watch's video taken down.
On Sept. 24, 2020, OEC Social Media Coordinator Akilah Jones emailed "civics-outreach@google.com" and copied four YouTube employees with the subject line, "REPORT VIDEO: **ELECTION INTEGRITY CRISIS** Dirty Voter Rolls, Ballot Harvesting & Mail-in-Voting Risks!"
In the email, Jones wrote:
Hi YouTube Reporting Team,
I am reporting the following video because it misleads community members about elections or other civic processes and misrepresents the safety and security of mail-in ballots.
Thank you for your time and attention on this matter.
All the best, Akilah.
---
At or about 11:16 a.m. (ET) on September 25, 2020, YouTube and/or Google representative Andrea Holtermann replied to Jones.
---
Hi Akilah,
Thanks for reaching out. We will look into this and get back to you as soon as we can.
---
Later that same day, Judicial Watch noticed that the video had been taken down. On September 27, 2020, YouTube and/or Google's Holtermann confirmed to Jones that Judicial Watch's video had been removed.
---
Hi Akilah,
Circling back on this. Thank you for raising this content to our attention, this has been removed from the platform for violating our policies.
Please do not hesitate to reach out if there are any other questions or concerns you may have.
---
Judicial Watch's complaint seeks to establish that the actions of Weber and OEC violated Judicial Watch's First and Fourteen Amendment rights, as well as civil rights violations under the California constitution.
Smoking gun documents show California government officials, who were being advised by the Biden campaign PR operation, caused YouTube to censor a key Judicial Watch video just before the 2020 election. This egregious government censorship and election interference violated Judicial Watch's civil rights, and our lawsuit seeks to stop and expose the growing corruption of leftist government officials colluding with Big Tech allies to attack the free speech rights of Americans.

Tom Fitton, Judicial Watch President
Read more about case here.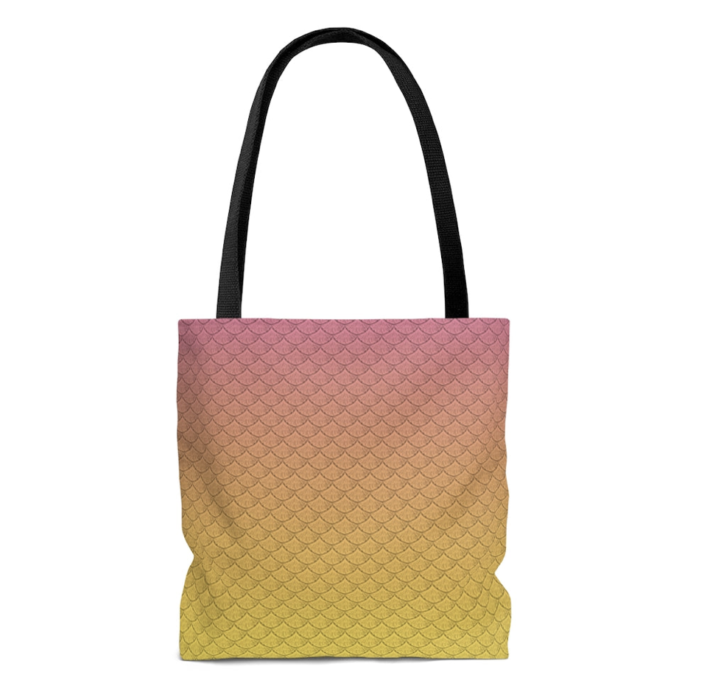 The Lemonade Mermaid Store
Unique gifts for Land or Sea Mermaids, Mer-pets and Little Mermaids!
Left: Our signature Fish Scales design tote bag in Citrus