Seventy-nine percent (79%) of those polled say they believe the US was obviously responsible for blowing up Russia's Nord Stream pipeline.
That's according to the latest unscientific poll of 1,384 people at SharylAttkisson.com.
Eight percent (8%) of respondents said Russia was obviously responsible for the explosion.
Six percent (6%) said Ukraine was to blame for the explosions, while 4% responded with "someone else."
The Nord Stream pipeline is a series of underwater gas pipelines that connect Russia and Germany, transporting methane gas between the two countries.
On September 26, there were multiple explosions triggering four gas leaks in the pipelines; two in Denmark and two in Sweden; sending gas spewing to the surface of the Baltic Sea.
Much speculation surrounds the questions of whether the explosions were accidental, or intentional sabotage; and if sabotage-- who is to blame, the US or Russia.
In early February, President Biden promised to bring Nord Stream 'to an end' should Russian troops and tanks enter Ukraine.
Full results are below. Be sure to answer the newest poll at SharylAttkisson.com. Look for the black box on the right sidebar on your computer or scroll way down on your mobile device.
Question: Who do you think blew up Russia's Nord Stream pipeline?
8% Obviously, Russia
79% Obviously, the US
1% Europe
1% Random Terrorist
6% Ukraine
4% Someone else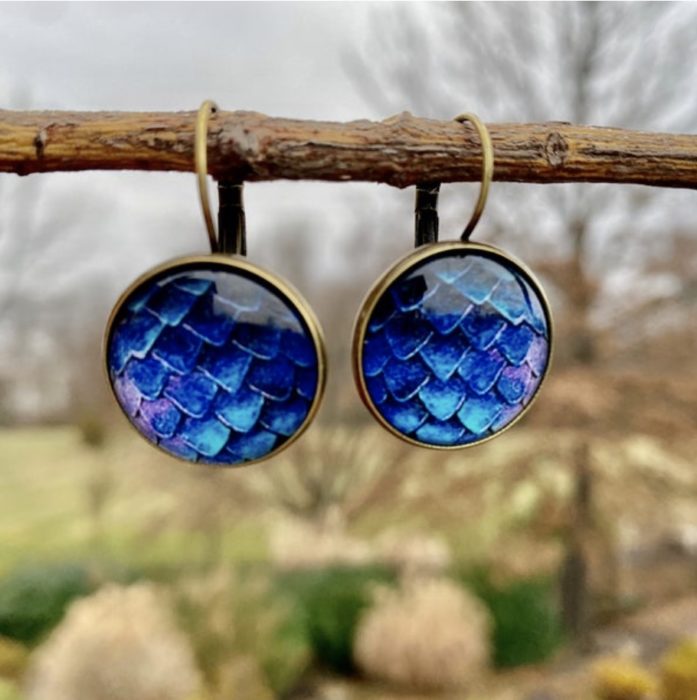 The Lemonade Mermaid Store
Unique gifts for Land or Sea Mermaids, Mer-pets and Little Mermaids!
Left: Our signature Blue Fins Earrings