The following is an excerpt from Gallup News.
Americans' views of the two major U.S. political parties remain more negative than positive, but the Republican Party's favorability is now slightly better than the Democratic Party's.
Both parties' images have shifted slightly since last year, with the GOP's favorable rating edging up four percentage points to 44% and the Democratic Party's rating slipping by the same amount, to 39%.
These latest party image ratings, from a Sept. 1-16 Gallup poll, buck the overall historical trend, in which Americans have typically viewed the Democratic Party more favorably than the GOP.
Both parties' images have been largely negative in recent years.
Aside from a single 51% rating for each party in the past decade -- for the Democrats in November 2012 and for the Republicans in January 2020 -- neither party has enjoyed majority-level favorability in more than a decade.
GOP Maintains Advantage on Protecting Country and Ensuring Its Prosperity
Americans are significantly more likely to view the Republican Party than the Democratic Party as better at protecting the U.S. from international terrorism and military threats, 57% versus 37%.
While both readings are statistically similar to last year's, the latest data represent the highest percentage recorded for the Republican Party.
Since 2002, the GOP has outpaced the Democratic Party by an average nine points on this measure.
At a time when Americans are worried about inflation and the nation's economy in general, the public sees the Republican Party as better able to keep the country prosperous, by a 10-point margin.
The 51% of U.S. adults who believe the GOP is the better choice ties the highest on record for the party.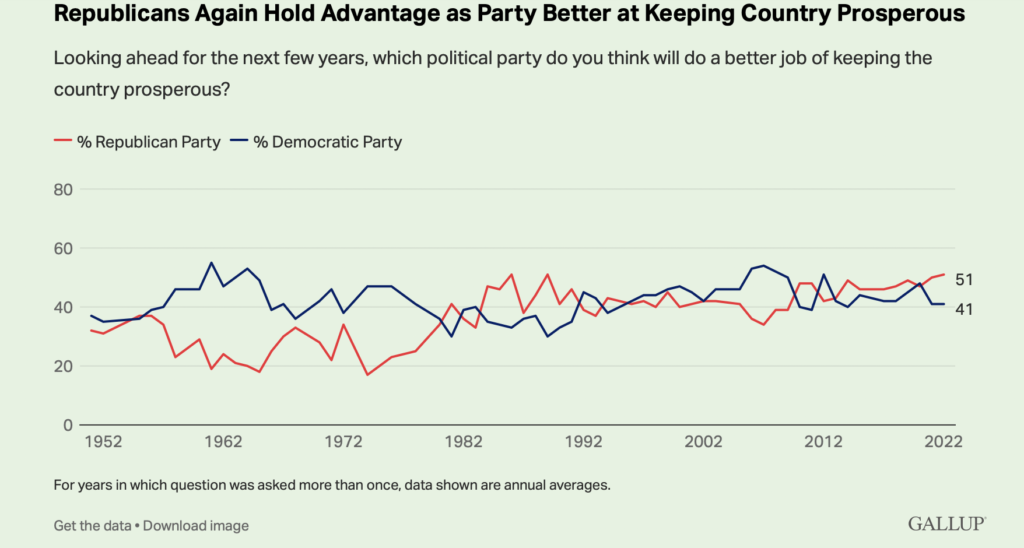 Implications
Given that Americans have historically rated the Democratic Party more favorably than the Republican Party, this year's opposite finding may be of particular concern to the Democrats, who are trying to hold on to their House majority in the upcoming midterm elections.
Yet, in the past, party favorability ratings have not proven to be strongly related to election outcomes, nor have the questions gauging party preference for keeping the U.S. safe from foreign threats and financially prosperous.
Rather, seat exposure and other key indicators, including presidential and congressional job approval, ratings of the economy and satisfaction with the way things are going in the U.S., have been more closely linked to election outcomes
Read full article here.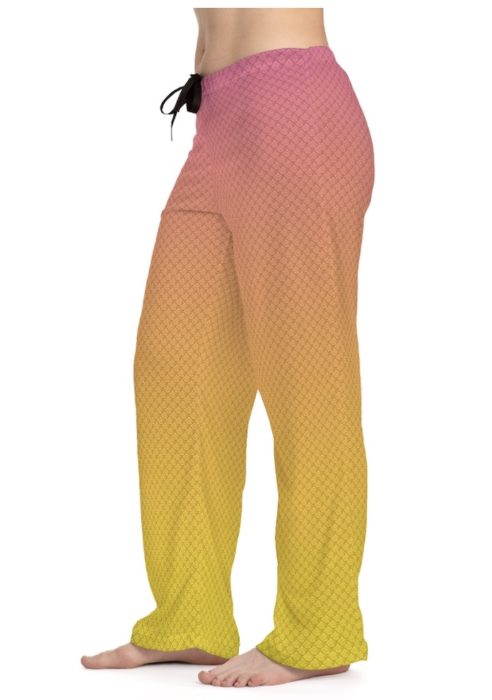 The Lemonade Mermaid Store
Unique gifts for Land or Sea Mermaids, Mer-pets and Little Mermaids!
Left: Our signature Fish Scales design PJ Pants in Citrus