The following is an excerpt from Gallup News.
Americans continue to lack faith in the federal government, with low levels of trust in all three branches.
Gallup previously reported that trust in the judicial branch of the federal government has cratered in the past two years; it now sits at 47%, below the majority level for the first time in Gallup's polling history.
At 43%, trust in the executive branch is just three percentage points above its record low from the Watergate era.
Americans are even less trusting in the legislative branch, at 38%, but this figure has been as low as 28% in the past.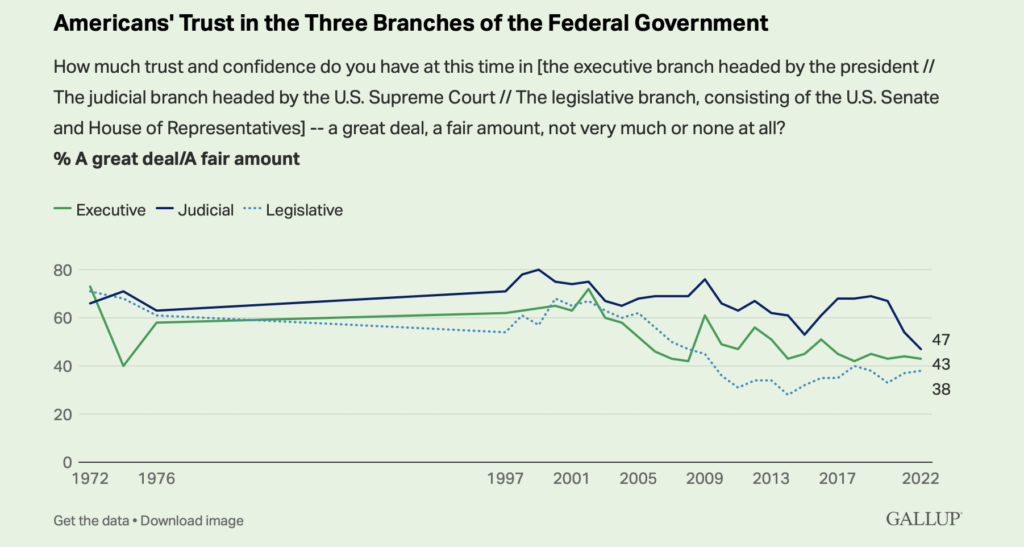 The latest results are part of Gallup's annual Governance survey, conducted Sept. 1-16.
The poll finds Americans are much more trusting in their state (57%) and local (67%) governments than in any branch of the federal government.
Trust in state and local governments has been more stable historically than trust in the three federal branches. While state and local trust levels are currently below their historical averages of 63% and 70%, respectively, they are only slightly so.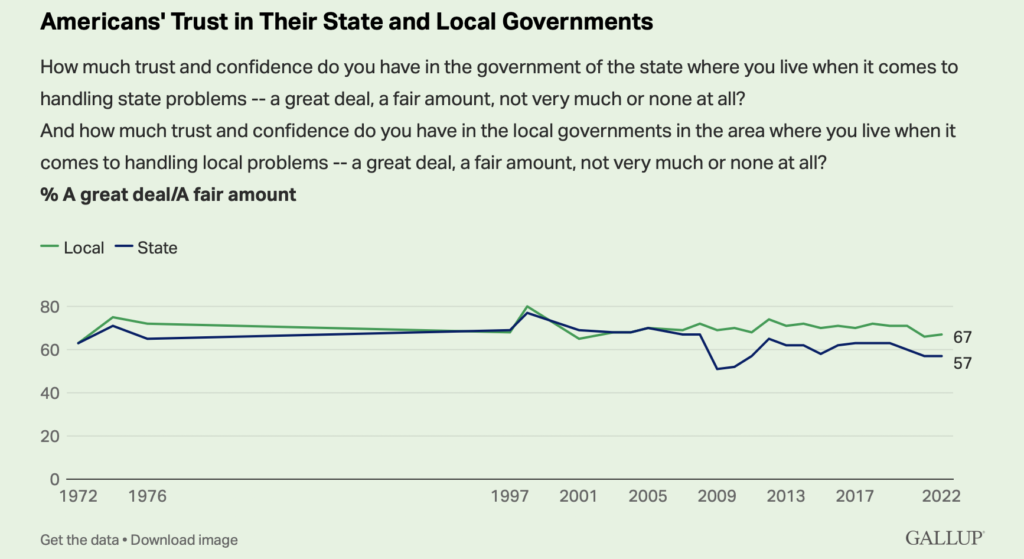 Trust in federal government branches is largely influenced by the match between a person's political party identification and the controlling party of the institution.
Party gaps are greatest in views of the executive branch, with nearly 80 points separating Democratic and Republican trust.
Although the party divisions in trust in the legislative and judicial branches are comparatively small, the 42-point gap in ratings of the judicial branch is the largest Gallup has measured, and the 29-point gap in ratings of the legislative branch is four points below the 2009 record.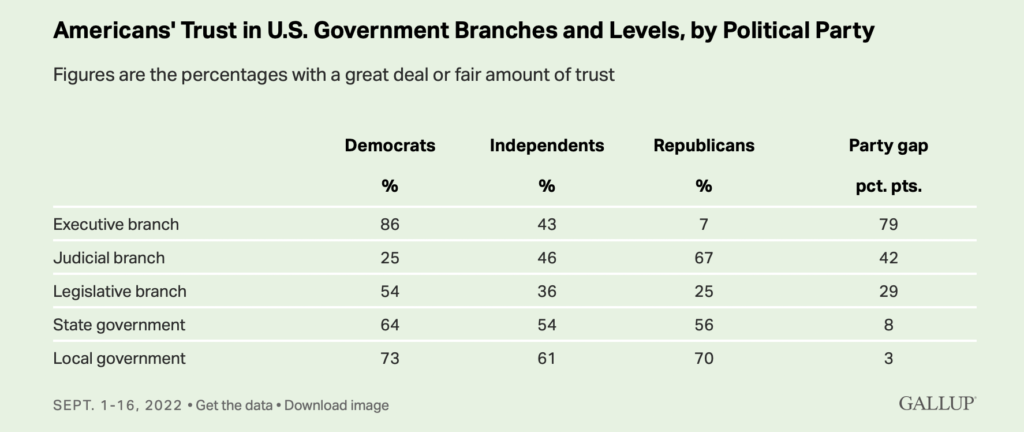 The latest decline in Americans' trust in the judicial branch of the federal government -- to 47% -- means this is the first time that none of the three branches is trusted by a majority of Americans.
Americans continue to name the government as the most important problem facing the country as leaders in Washington struggle to find solutions to address inflation, illegal immigration, climate change and gun violence.
Read full survey analysis here.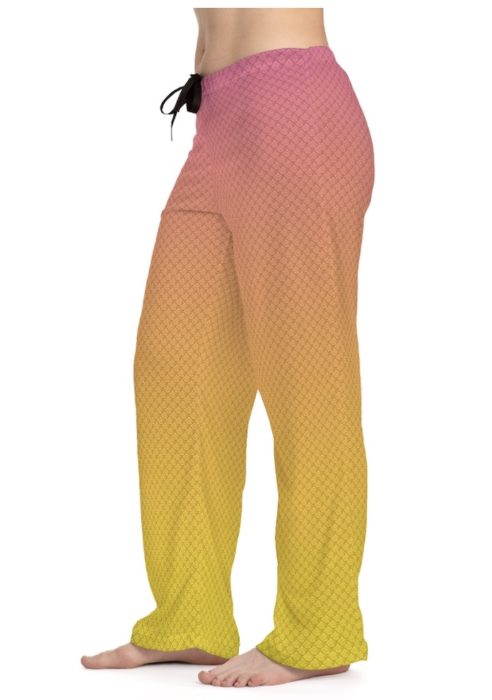 The Lemonade Mermaid Store
Unique gifts for Land or Sea Mermaids, Mer-pets and Little Mermaids!
Left: Our signature Fish Scales design PJ Pants in Citrus