The following is an excerpt from The Vaccine Reaction.
In 2022, researchers have published articles in the medical literature reporting organ transplant failures in people who have recently received Covid-19 shots. These reports include corneal graft rejections and solid organ transplant failures involving the kidneys, livers, lungs, hearts and pancreas.
Long Vax, Long Covid Resources
A study by Japanese researchers published in June in the Journal of Clinical Medicine showed that acute corneal allografts may be rejected by those who have recently received Covid shots.
Corneal grafts replace damaged corneas, the outer layer of the eye. Corneal grafts can restore lost vision and, historically, corneal grafts have been one of the most successful organ transplants with a very low rejection rate.
The Japanese study conducted an online search using PubMed and EMBASE, which showed that between April through December 2021, 13 articles were published worldwide showing that 21 patients (23 eyes) experienced corneal graft rejection post Covid vaccinations.
All patients experienced graft rejection between one day to six weeks post vaccination.
All Covid Shots Plus Other Vaccines Associated with Corneal Graft Rejection
The main cause for rejection was corneal edema (20 eyes), then keratic precipitates (14 eyes) and conjunctival or cillary injection (14 eyes).
The cornea transplant recipients were evenly distributed between the sexes, with 10 males and 11 females identified in the study with the median age of 68 years old.
Some 66.7 percent of the affected patients received one dose of a Covid shot and 33.3 percent received two doses.
The shots administered included those developed by Pfizer/BioNTech (eight cases), Moderna/NIAID (eight cases), AstraZeneca/Oxford University (four cases), and Sinovac Biotech (one case).
The study authors concluded:
As the global society promotes additional booster schedules in consideration of emerging variants, it is empirical that the effects of these vaccines on corneal grafts be elucidated. To establish appropriate immune-modulatory interventions, continued data accrual and investigation of the effects of Covid-19 vaccines should be conducted by observing the vaccination course and associated physiological changes in corneal allograft recipients.
The authors pointed out that vaccine-associated corneal graft rejection include the flu, hepatitis B, tetanus and yellow fever vaccines as well as the Covid shots.
Read more here.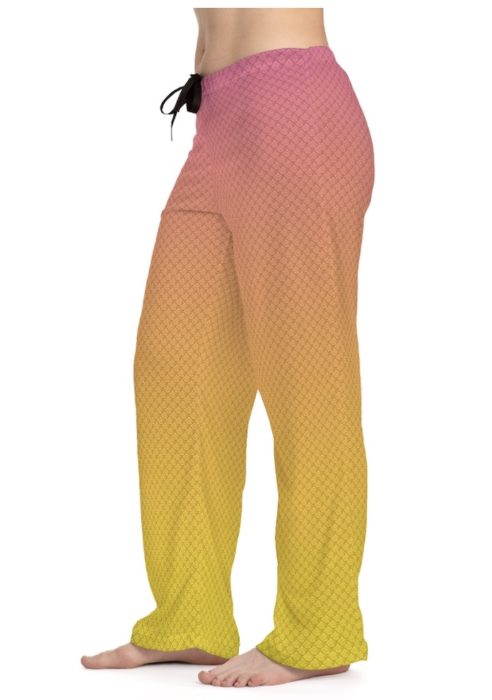 The Lemonade Mermaid Store
Unique gifts for Land or Sea Mermaids, Mer-pets and Little Mermaids!
Left: Our signature Fish Scales design PJ Pants in Citrus