The following is a news analysis.
It was January of 2013 when I first learned that forensics indicated a government intel agency had engaged in a long-term monitoring effort of my CBS computers and devices, as well as those belonging to my family.
The remote intruders, said the forensics examiner, had monitored my key strokes, used Skype to secretly listen in on my conversations, accessed work files and photos, obtained my passwords, entered the CBS News "ENPS" news system, and installed three classified documents deep in my computer's operating system. The bad guys then tried to erase their tracks by remotely erasing data and files. They changed the time stamps inside the computers thousands of times to thwart the reliability of any forensic examination.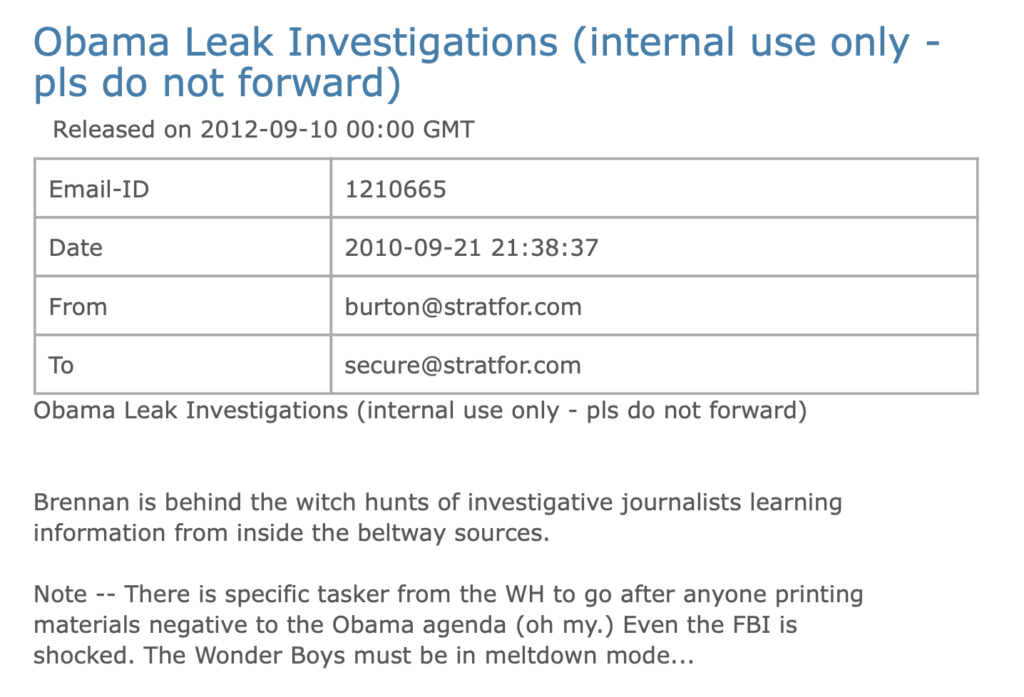 Today, nine years later, we're used to hearing accusations of government spying. But in January 2013 it sounded so far-fetched.
Read background and see documents on the Attkisson case here.
We soon learned I was far from alone. I just happened to have the intel sources to expose the crime. Sources say the government was —and may still be — illegally spying on thousands of journalists and other Americans.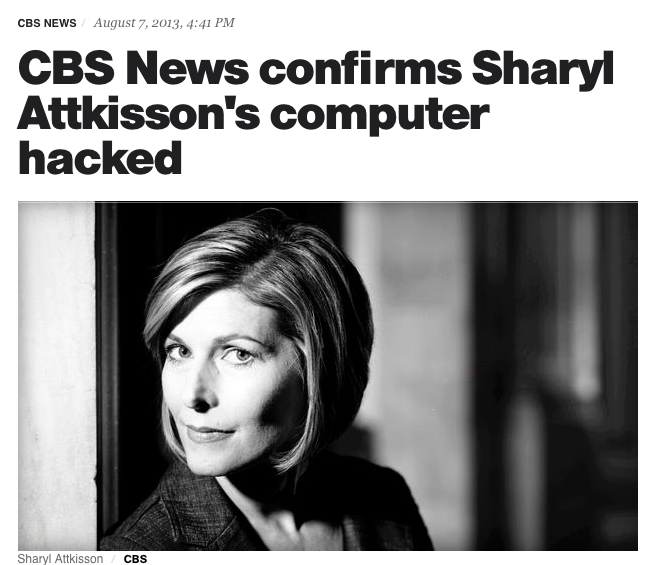 The same time I was learning more about the crimes committed against me, NSA whistleblower Edward Snowden made his revelations about government spying on a shockingly massive scale; and we also learned the government had improperly spied on Fox News reporter James Rosen, and secretly obtained records of Associated Press reporters and editors, including their home and mobile phones. Heaven knows what they've done that we haven't found out about.
Soon, an independent forensics company hired by CBS confirmed the remote intrusions into my computers and reported it to the world.
This is where I naively thought the government would step forward, apologize, pledge to punish the government agents or contractors involved and those who directed their actions, and find out who else had been victimized.
Going on ten years later, I'm still steeped in my self-financed search for justice and accountability.
I've learned the government covers up for its own and doesn't admit its crimes. Quite the opposite: it defends the guilty, covers up the wrongdoing, and smears those it victimized. Those who could do the oversight of these agencies are themselves hopelessly conflicted by politics, or worse, and so the job is left undone.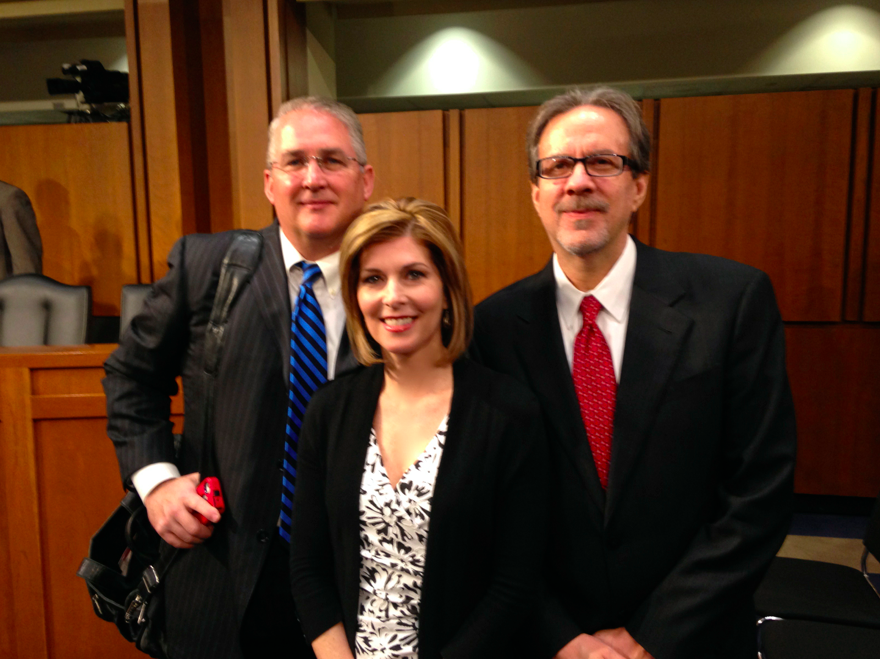 I wonder if people who set things up envisioned the scenario where the Dept. of Justice would be party to a crime but also be the entity responsible for holding the criminals— itself— accountable. And, instead of serving the public, the agency uses taxpayer dollars to defend the guilty and cover its tracks.
As part of my own fight, two other forensics teams were able to unearth more, irrefutable evidence. That includes specific government IP addresses found in my computer that were part of the intrusions. Still, the government continued its denials. When the government won't police itself, it doesn't matter what you can prove if you can't get to court. You can't get to court without spending a fortune and surviving technical hurdles that always seem to be stacked against the person challenging the government.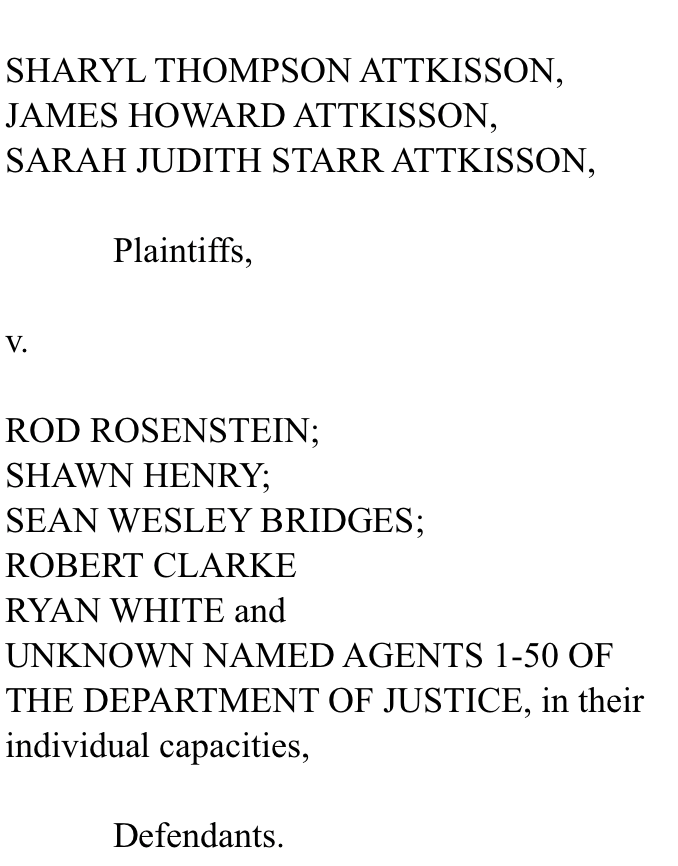 When I invited the Dept. of Justice Inspector General (DOJ IG) to look into my personal computers (CBS wouldn't let them examine theirs), the forensics team told me it found all kinds of suspicous behavior. (I had hoped that, if they were honest, they would find even more forensics that my teams already had, and possibly force accountability.)
Then, midway thru their probe, the DOJ IG investigators informed me that an unnamed official had stepped in to "narrow their investigation" into my computer. Suddenly, everyone was mum. Instead of providing me with the promised results to their forensics exams, they withheld them. They unlawfully refused to answer my Freedom of Information requests for the information (to this day). Then, they released a white-washed summary to the press designed to imply there had been no illegal intrusions.
So even with proof positive in the form of forensics and IP addresses, I've learned how hard it is to go up against the government, its resources, and its tricks.
The FBI denied having documents related to my case and failed to properly answer my Freedom of Information requests. When I sued them in court, they finally turned over a few pages, and the judge was okay with them falsely claiming not to have more. The few documents the FBI turned over revealed that they had opened a case about my computer intrusions long ago, listing me as the "victim," but they had never contacted me to help, or investigate. Why?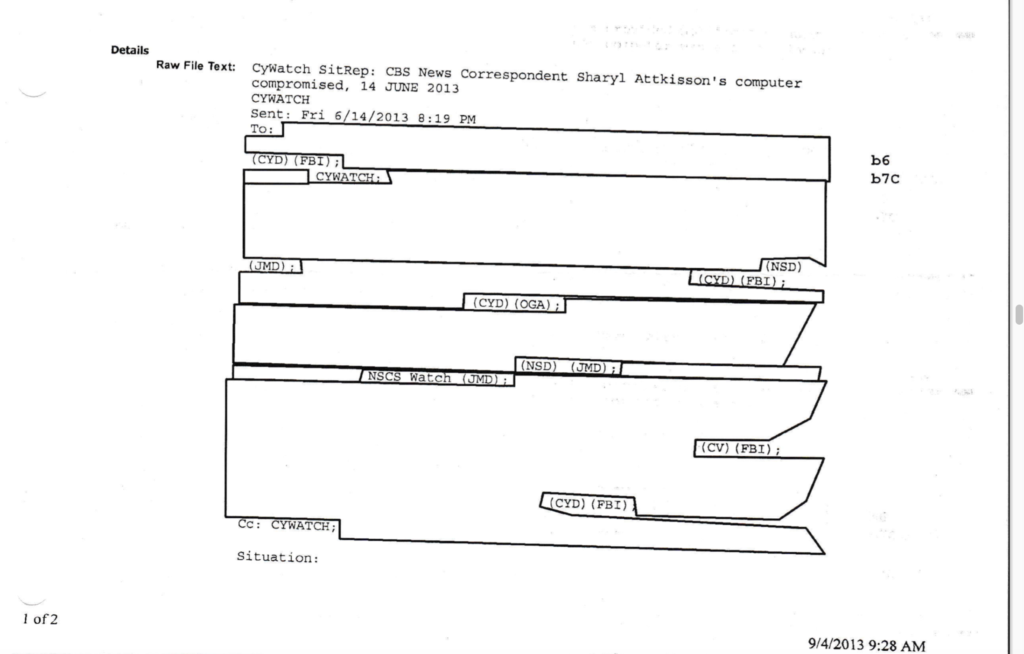 Going to court is tough, too. The government has no limit on tax money it can spend in court in an effort to delay and obfuscate. The plaintiff (me) spends hundreds of thousands of dollars to do what prosecutors should be doing.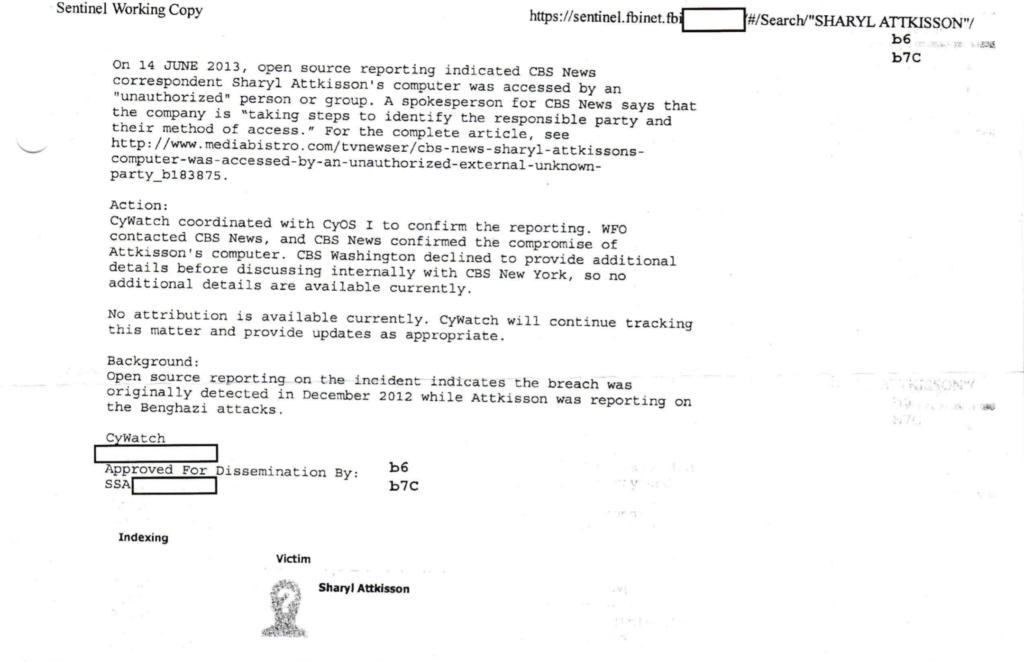 In another can-you-believe-it moment, I learned that government officials, such as former US Attorney in Baltimore Rod Rosenstein, can claim "immunity" for overseeing those who spied on me. That's something that I'm told could be fixed by Congress-- but who's going to do that? People like me who are impacted negatively by the arrangement don't employ powerful lobbyists who write bills and put them before Congressional party leaders to be passed as laws.
The incredible challenges continue to pour in. We've been conducting depositions for several weeks, now. Did you know that the accused parties— the government— are given the right to decide whether I can even depose those involved in the alleged crimes? And the government gets to decide whether I can get testimony from the insiders who have information on the case. The government can even limit what we can ask about. That's akin to a prosecutor having to go to a robber and ask for permission to interview him and others who took part in the crime. Crazy, right?
Still, we've learned a few things in depositions with non-government parties. We know that the US Postal Service (whose IP addresses were some of the ones used in the computer intrusions) destroyed records it should have preserved that were relevant to my case. We also learned that, in addition to the case about my computer intrusions that the FBI opened and kept secret early on, one of the firms that examined my computers concluded fairly quickly that a crime had likely occurred and notified the government.
A government official came to the company, got a briefing, and promised a followup. After all, the computers of a national news journalist had been infiltrated by unauthorized intruders. Their methods had hallmarks of highly-sophisticated government entities. But the government official never followed up after that briefing. The computer forensics firm says it never heard from them again. And the government certainly never contacted me for investigation or to help. Why?
I still say what I said early on: this case isn't important because it happened to me; it's important because of all the others it's happened to. It's important because if the guilty parties aren't exposed and held accountable, they'll keep doing it. I think we've seen that borne out in recent years. If the right people had cared when my case was exposed; if the bad guys had been held accountable after the Edward Snowden revelations, or the James Rosen spying, or the secret AP records seizures, there's every chance that the spy scandal against Donald Trump and his associates might have been averted. The FBI might not have doctored a document to wiretap Trump associate Carter Page, and might not have submitted countless wiretaps against US citizens that the court later found violated important rules. The NSA might not have made important Constitutional violations in its spying on Americans in 2016, as a judge later found.
Here's where I will note something positive. We have gained a historic victory: a clerk's default against one of the defendants in my case. It's believed to be the first such decision of its kind in a case of the government spying on a journalist.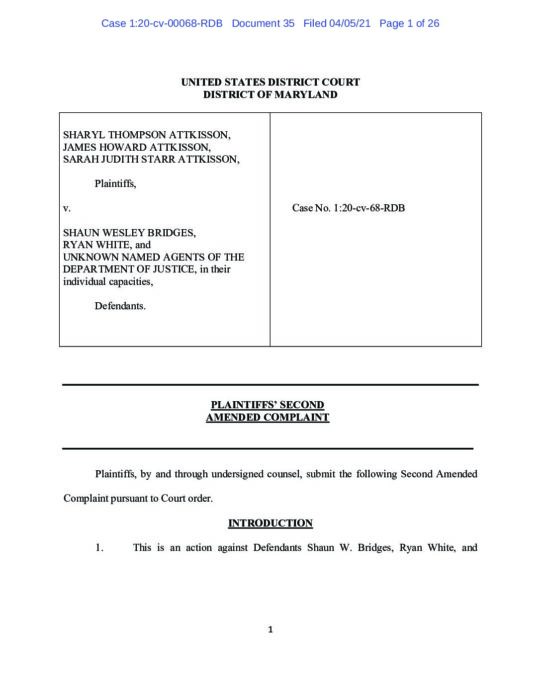 I'm not celebrating yet. The clerk's default still requires a judge's order to move ahead to a damages trial. Regardless of damages awarded, I don't expect to see a penny, even to help defray my legal costs, because the defendant likely doesn't have any money. But this was always about getting information and accountability. Unfortunately, because of the way we received the clerk's default without a trial, we didn't get crucial documents and information that could have revealed all the names involved in the misdeeds. 
Still, it's an important moment in a long fight.
Without going into monotonous detail, suffice it to say that thanks to incredibly dedicated people who are committed to doing what they can to expose those responsible for this wrong, my lawsuit against the government is still going. Do I hold out a fantasy that I can win all of the technical battles, hurdles, and motions to dismiss? Will I be able to interview the sources who know the most, and will they tell the truth and blurt out names? Or will they say they have no recollection? I understand what I'm in for. But if I didn't try, and if I didn't make them at least a little worried that there's a slight chance of them getting exposed, then I'd be letting myself down.
Want to help? Donate to Attkisson's Legal Fund here