As part of a radical rework to rid Twitter of unfair bias, censorship, and a heaping dose of government and corporate misinformation, Donald Trump's old Twitter account has been reinstated.
The account can be found at its old handle: @realDonaldTrump.
Twitter's new CEO, Elon Musk, recently announced Trump would be permitted back on the social media platform along with many thousands of accounts that Musk says were wrongly suspended.
It's unclear as to whether Trump will resume actively posted on Twitter. After his "permanent" suspension, he built his own free special social media platform: Truth Social.
Several of Trump's last posts include the full video of his January 6, 2021 Washington DC rally, and a tweet asking protesters to remain peaceful, as he had also verbalized in his speech.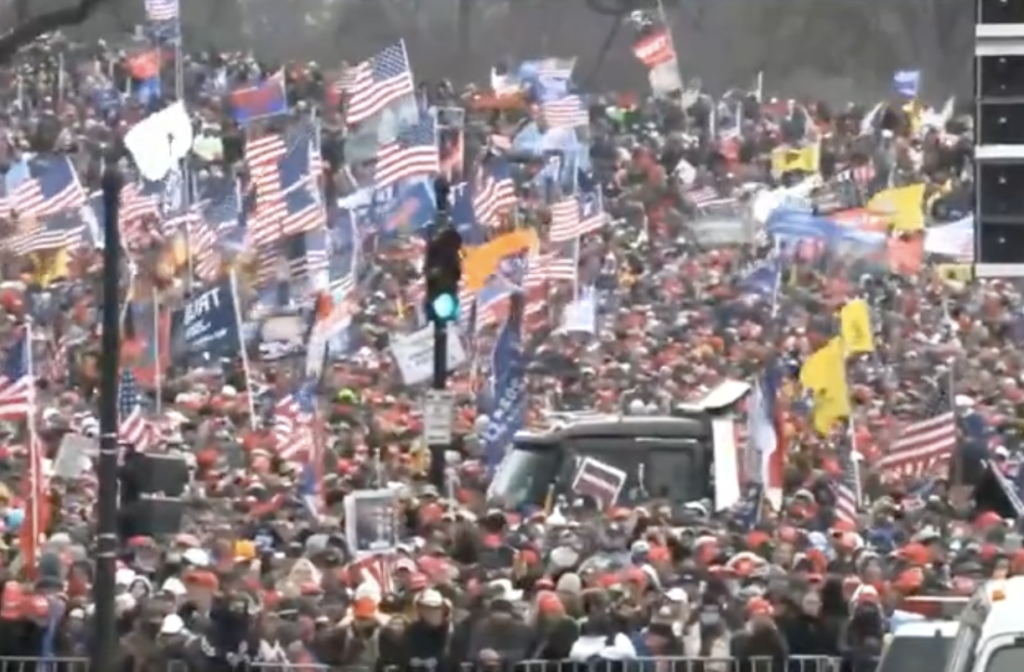 Musk says he has unearthed shocking information regarding Twitter's past collusion with political figures in order to censor and shape what can be said and shared on one of the world's biggest platforms. He says that in the interest of transparency, he will be releasing the information.
Musk also said he came across a closet at Twitter headquarters filled with "Woke"-promoting T-shirts.
After an ultimatum issued by Musk asking Twitter workers to decide whether they wanted to stay and work hard or leave with three months worth of severance pay, it was reported that most employees decided to walk. Liberals on Twitter predicted imminent doom and demise of Twitter. However, the platform did not seem to be outwardly negatively impacted by the employee cuts.
This reporter's account on Twitter has been improperly "downthrottled" and "shadowbanned" for years with up to 50,000 followers at a time routinely removed. But since Musk's takeover of Twitter, the follower removals have halted, and this reporter's tweets are circulating to an audience at least ten times larger than before. This reporter also sees a wide variety of Twitter posts and accounts that were previously unseen to her.
Here is Twitter's original notice announcing Trump's suspension on January 8, 2021:
Permanent suspension of @realDonaldTrump
By Twitter
After close review of recent Tweets from the @realDonaldTrump account and the context around them — specifically how they are being received and interpreted on and off Twitter — we have permanently suspended the account due to the risk of further incitement of violence.
In the context of horrific events this week, we made it clear on Wednesday that additional violations of the Twitter Rules would potentially result in this very course of action. Our public interest framework exists to enable the public to hear from elected officials and world leaders directly. It is built on a principle that the people have a right to hold power to account in the open.
However, we made it clear going back years that these accounts are not above our rules entirely and cannot use Twitter to incite violence, among other things. We will continue to be transparent around our policies and their enforcement.
The below is a comprehensive analysis of our policy enforcement approach in this case.
Overview
On January 8, 2021, President Donald J. Trump Tweeted:
"The 75,000,000 great American Patriots who voted for me, AMERICA FIRST, and MAKE AMERICA GREAT AGAIN, will have a GIANT VOICE long into the future. They will not be disrespected or treated unfairly in any way, shape or form!!!"
Shortly thereafter, the President Tweeted:
"To all of those who have asked, I will not be going to the Inauguration on January 20th."
Due to the ongoing tensions in the United States, and an uptick in the global conversation in regards to the people who violently stormed the Capitol on January 6, 2021, these two Tweets must be read in the context of broader events in the country and the ways in which the President's statements can be mobilized by different audiences, including to incite violence, as well as in the context of the pattern of behavior from this account in recent weeks. After assessing the language in these Tweets against our Glorification of Violence policy, we have determined that these Tweets are in violation of the Glorification of Violence Policy and the user @realDonaldTrump should be immediately permanently suspended from the service.
Assessment
We assessed the two Tweets referenced above under our Glorification of Violence policy, which aims to prevent the glorification of violence that could inspire others to replicate violent acts and determined that they were highly likely to encourage and inspire people to replicate the criminal acts that took place at the U.S. Capitol on January 6, 2021.
This determination is based on a number of factors, including:
President Trump's statement that he will not be attending the Inauguration is being received by a number of his supporters as further confirmation that the election was not legitimate and is seen as him disavowing his previous claim made via two Tweets (1, 2) by his Deputy Chief of Staff, Dan Scavino, that there would be an "orderly transition" on January 20th.
The second Tweet may also serve as encouragement to those potentially considering violent acts that the Inauguration would be a "safe" target, as he will not be attending.
The use of the words "American Patriots" to describe some of his supporters is also being interpreted as support for those committing violent acts at the US Capitol.
The mention of his supporters having a "GIANT VOICE long into the future" and that "They will not be disrespected or treated unfairly in any way, shape or form!!!" is being interpreted as further indication that President Trump does not plan to facilitate an "orderly transition" and instead that he plans to continue to support, empower, and shield those who believe he won the election.
Plans for future armed protests have already begun proliferating on and off-Twitter, including a proposed secondary attack on the US Capitol and state capitol buildings on January 17, 2021.
As such, our determination is that the two Tweets above are likely to inspire others to replicate the violent acts that took place on January 6, 2021, and that there are multiple indicators that they are being received and understood as encouragement to do so.