The following is a news analysis.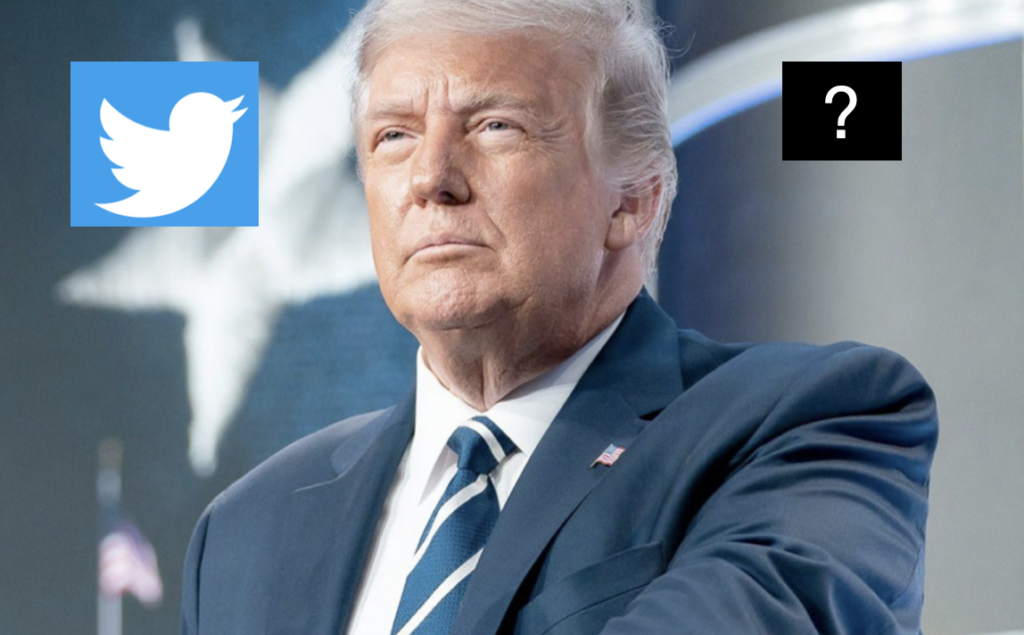 Just days after Donald Trump announced his candidacy for president in 2024, Twitter CEO Elon Musk has lifted the ban against Trump on the social media platform.
President Trump's Twitter account was "permanently" suspended after his January 6, 2021 rally in Washington D.C. Tens of thousands of people gathered to support him and to question the 2020 presidential election results. Joe Biden had won what many saw as an improbable come-from-behind, overnight victory.
After the rally, thousands marched to the US Capitol. Police fired incendiary devices into the crowd and, at times, tried to block entrances. But many people entered, anyway, and some police stood by, seeming to allow it. Several protesters were injured, some sparred with police, and a black Capitol police lieutenant, Michael Byrd, shot and killed an unarmed, white Trump supporter: Ashli Babbitt. Police and prosecutors kept Byrd's name secret for weeks, and ultimately said there was not enough evidence to charge him with any crime.
Widespread misreporting falsely claimed that police officers were killed during the January 6 riots. One false report stated that a police officer had been hit on the head with a fire extinguisher, causing his death. That account was later admitted to be untrue, though nobody said from where the misinformation had originated.
Trump's enemies widely cast the January 6 event as an "insurrection," some claiming it was worse than the Islamic extremist terrorist attacks of Sept. 11, 2001, in which nearly 3,000 Americans were killed. It was followed by a propaganda movement to controversialize and silence Trump and his supporters as "dangers to democracy." The FBI launched an unprecedented effort to track down attendees, including those who were peaceful, and charge them with crimes.
Trump then worked for months to build and start up an independent social platform that would not censor factual information and off-narrative opinions: Truth Social. Truth Social has millions of users, though the company does not provide an exact number.
Trump and the head of Truth Social, former Congressman Devin Nunes, have said Trump intends to remain on Truth social. However, Trump had urged people to vote in the Twitter poll on his reinstatement. Trump "truthed" on Truth Social the folllowing comment: "[D]on't worry, we aren't going anywhere. Truth Social is special!"
According to the Twitter poll, 15,085,458 people voted, and a slim majority, 51.8%, said they wanted Trump returned to the platform. At the conclusion of the poll on Saturday night, Musk tweeted: "The people have spoken. Trump will be reinstated."
The people have spoken. Trump will be reinstated.

Twitter owner Elon Musk after poll on whether to return Trump to Twitter
It's unlikely the poll alone was the deciding factor in reinstating Trump. Musk was thought to be leaning toward putting Trump back on in the first place.
Trump's ban from Twitter was a politically-motivated move by a conflicted and biased social media giant. Prior to purchasing Twitter, Musk had publicly criticized such bans, and indicated that a Twitter under his oversight would be more like the free speech Twitter that many envisioned, and the type of "public square" platform that Twitter once bragged that it would be.
After Twitter started in March 2006, political and corporate interests came to realize they could control content and narratives on Twitter, and impact the social dialogue for billions of people. By 2016, it became firmly entrenched in propaganda. Factually accurate stories and off-narrative opinions were often punished and censored in the name of the public interest, while false information was frequently amplified without restriction.
Examples include Twitter censoring accurate reporting on the controversial contents of a laptop belonging to President Biden's son, Hunter; Twitter censoring valid medical information regarding Covid origins and treatment; and Twitter amplifying false information claiming Covid vaccines prevent infection and transmission, and Twitter amplifying false claims about supposed Trump-Russia collusion.
A host of social issues was also frequently censored and shaped to the liking of hard left and corporate interests. For example, even though polls show a majority of the public disagrees with ideas such as transgender story hour for children; believes there are only two genders; and questions whether there is man-controlled climate change, Twitter often labeled such views as hateful, unwelcome or debunked.
While Twitter may be shifting under Musk, Facebook and other social media giants remain firmly entrenched in the camp that promotes narratives and censors accurate information or opinions that go against pharmaceutical interests and certain other corporate and political masters.
Archived Tweets of Trump's presidential account can be found here:
Trump's Truth Social account can be viewed here:
https://truthsocial.com/@realDonaldTrump