Last week we brought you the interview with FBI whistleblower Stephen Friend. He claims things are so broken at high levels inside the nation's premiere law enforcement agency that he had to blow the whistle. It stalled and may have effectively ended his career at the FBI. Whistleblowers, and their efforts to expose wrongdoing in industry or the government, expose waste and fraud, help change the world in countless ways. But, behind the headlines, the fate of the whistleblower is too often doomed. Now, there are new efforts in Congress to help.
John Dodson, a sitting federal agent from the Bureau of Alcohol, Tobacco, and Firearms, is one of our time's most important whistleblowers.
He went public in a report with me for CBS News in 2011, blowing the whistle on the Obama administration's secret strategy to allow thousands of U.S. weapons to be sold to Mexican drug cartels, which the government denied. One of the operations was called "Fast and Furious." This was an excerpt from my 2011 report:
(2011 report) An Alcohol, Tobacco, and Firearms senior agent assigned to this Phoenix office since 2010, Dodson's job is to stop gun-trafficking across the border. Instead, he says he was ordered to sit by and watch it happen. Now, he's risking his job to go public.
Dodson: I have boots on the ground here in Phoenix, and I'm telling you, we've been doing it every day since I've been here. Here I am. Tell me I didn't do the things that I did. Tell me you didn't order me to do the things that I did. Tell me it didn't happen. Now you have a name on it, and you have a face to put with it. Someone now, tell me it didn't happen.
That was March of 2011. And, as I reported at the time, many of the "Fast and Furious" weapons were used to murder people, including Border Patrol Agent Brian Terry in 2010.
After Dodson went public, his own agency called him a liar. Even when the Department of Justice admitted it was all true, instead of thanking Dodson, officials subjected him to near-constant threat of retaliation.
A new bill called the Whistleblower Protection Improvement Act aims to make life a little easier for federal whistleblowers like Dodson.
It would provide stronger protection against retaliation, better protect them if they report to Congress, help keep their identities private, and cover some federal employees currently left out.
Thousands of whistleblowers have exposed billions of dollars of waste and fraud, as well as dangerous wrongdoing that cost lives.
Yet Tom Devine says their lives are often ruined. He's with the Government Accountability Project, a watchdog group that supports and defends whistleblowers.
Sharyl: People may have a misconception that there are a lot of protections out there for whistleblowers. What's the reality?
Tom Devine: Well, there's a lot of laws that say they protect whistleblowers. The reality is, the laws aren't consistent, so they're kind of chaotic. And the laws aren't credible or reliable. Ninety-six percent of federal employees who rely on their whistleblower protection rights lose their cases.
In one current case, at least a dozen FBI employees have been blowing the whistle to members of Congress about political bias and worse. They allege that the FBI's number two in the Washington Field Office, Timothy Thibault, covered up for President Biden's son, Hunter, and used information from Trump's political enemies to investigate him. Thibault has since left the FBI. His lawyers have denied the accusations.
Amid the allegations, Attorney General Merrick Garland sent out a controversial internal memo, outlining terms under which Department of Justice and FBI employees can speak to Congress.
Senator Chuck Grassley criticized the memo for failing to note, "all employees of the U.S. Government have a right to petition Congress or furnish information to Congress."
Devine says another proposed law would better protect FBI employees who have flawed "separate but equal" whistleblower protection.
Sharyl: When you talk about a "separate but equal" system for FBI whistleblowers, what are they not allowed to do currently that would open up?
Tom Devine: Well, they don't have any public freedom of expression, for example. And their day in court is before lawyers from the Justice Department's Office of Attorney Recruitment and Management. That's like saying, "You're going to be seeking justice for counsel from the other side." It's a bad joke. Basically, the FBI has been kind of thumbing its noses at accountability, and it's time for that end.
Sharyl: Why would a federal whistleblower come forward now, with the laws on the books, as you say, but not really in practice protecting them?
Tom Devine: Probably the core reason is they have to, to live with themselves. I've had a number of whistleblowers who have said to me, "Tom, I'm going to be shaving the rest of my life, and I have to be able to look myself in the mirror." It would be like a cancer eating at their soul if something went wrong, and they could have done something about it.
Sharyl (on-camera): If the whistleblowers bills aren't passed by Congress before the end of the current session, advocates have to start all over next year. 
Watch story here.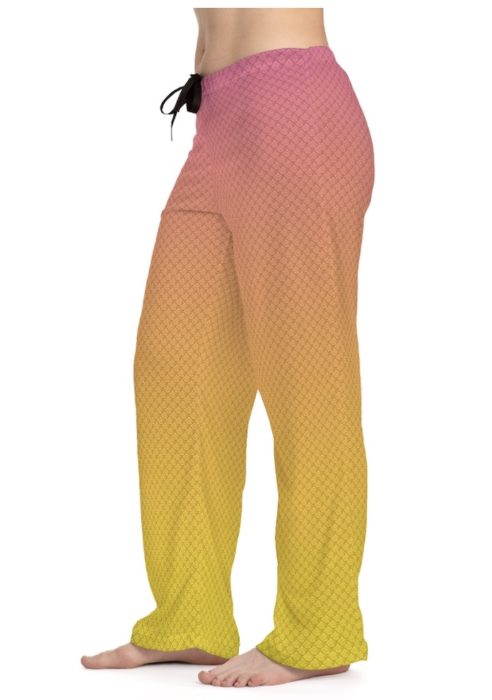 The Lemonade Mermaid Store
Unique gifts for Land or Sea Mermaids, Mer-pets and Little Mermaids!
Left: Our signature Fish Scales design PJ Pants in Citrus