The following is an excerpt from Becker's Hospital Review.
Recent moves from CVS and Walgreens show that the pharmacy retail giants are making leaps into healthcare spaces they've never touched — but hospitals aren't sweating yet.
"At a high level, I think this is healthcare's new normal, so I'm not surprised by these moves," Ashis Barad, MD, chief digital officer of Pittsburgh-based Allegheny Health Network, told Becker's.
In November, VillageMD — in which Walgreens has majority ownership — said it plans to snatch physician practice group Summit Health for $8.9 billion, while CVS secured a deal in September to acquire home health company Signify for about $8 billion.
How are hospitals and health systems responding to these changes from pharmacy giants?
What these billion-dollar moves mean
Walgreens and CVS are two of the biggest players aiming to disrupt healthcare, though they have a unique foothold compared to outside players such as Amazon or JP Morgan Chase, as they've been in the business for decades already through their retail pharmacies.
Unlike Haven Healthcare — a failed disruptor from Amazon, Berkshire Hathaway and JP Morgan Chase that tried to build its own clinical delivery mechanism — CVS and Walgreens "understand the 'last mile' of care delivery," said Thomas Graham, MD, chief innovation and transformation officer of Kettering (Ohio) Health.
"We believe that our Signify Health will close some of the gaps that we have in home, and it will give us a platform to accelerate return to care and provider enablement," CVS Health CEO Karen Lynch said during a Nov. 2 investor call.
Richard Zane, MD, chief innovation officer of Aurora, Colo.-based UCHealth, said it makes sense that the nation's two largest pharmacy chains would take advantage of their market position, geography and name recognition to expand into other avenues, including virtual and at-home care.
"Much of what happens in traditional hospitals and doctor's offices can be done safely in nontraditional places including the office or home, where it's more comfortable, affordable, timely and, ultimately, the best thing for patients," Dr. Zane said. "It's hard to imagine access to healthcare in the U.S. getting worse, so hopefully this is a story of CVS and Walgreens doing well while doing good." (Continued...)
Read more here.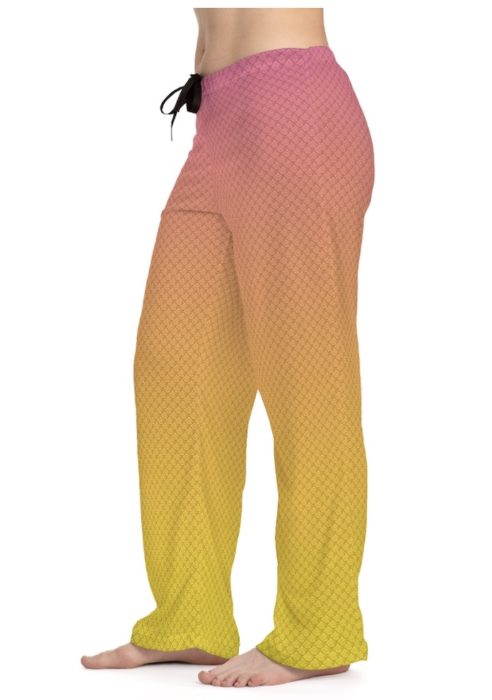 The Lemonade Mermaid Store
Unique gifts for Land or Sea Mermaids, Mer-pets and Little Mermaids!
Left: Our signature Fish Scales design PJ Pants in Citrus