The following is an excerpt from Forbes.
The House approved the National Defense Authorization Act on Thursday, which lays out fiscal year 2023 spending for the Department of Defense and would repeal the military's Covid-19 vaccine mandate, delivering a victory to Republicans who said they would refuse to support the bill if it did not eliminate the vaccine mandate.
The legislation passed the House 350-80, with 45 Democrats and 35 Republicans voting against the bill while 176 Republicans and 174 Democrats voted in favor.
The bill would authorize $847 billion in spending for the Department of Defense for fiscal year 2023, representing a $45 billion increase from the $802 billion the Biden Administration sought.
The bill also requires the military to repeal its Covid-19 vaccine mandate, after Republicans threatened to withhold their votes if the provision was not included, but it doesn't go as far as some in the GOP had hoped, as the reinstatement of approximately 3,400 military members who lost their jobs for refusing to be vaccinated was not part of the deal.
The spending package now heads to the Senate, where it is expected to pass, before it moves to the desk of President Joe Biden, whose spokesperson on Wednesday called the rescission of the vaccine mandate a "mistake" but would not say whether Biden would veto the legislation. (Continued...)
Read entire article here.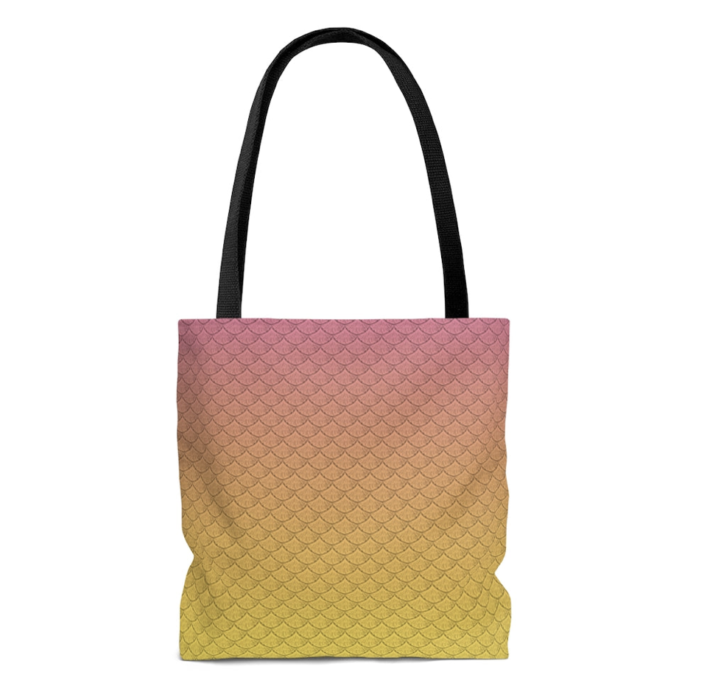 The Lemonade Mermaid Store
Unique gifts for Land or Sea Mermaids, Mer-pets and Little Mermaids!
Left: Our signature Fish Scales design tote bag in Citrus