Sixty-eight percent (68%) of likely U.S. voters support proposals by some members of Congress for federal legislation to ban TikTok from the United States, including 43% who "strongly support" a TikTok ban.
That's according to the latest Rasmussen Reports poll.
Twenty-four percent (24%) are opposed to banning TikTok, including 12% who are "strongly opposed."
Last month, Sen. Marco Rubio (R-Florida) and Rep. Mike Gallagher (R-Wisconsin) called for banning TikTok, citing the company's Chinese ownership to argue that China's Communist government could use TikTok to "collect sensitive national security information from U.S. government employees and develop profiles on millions of Americans to use for blackmail or espionage."
Sixty-eight percent (68%) agree with that quote from Rubio and Gallagher, including 46% who "strongly agree."
Twenty-three percent (23%) disagree, including nine percent (9%) who "strongly disagree."
Sixty-five percent (65%) of voters are familiar with TikTok, including 35% who are "very familiar" with the popular video messaging app.
Thirty-five percent (35%) aren't familiar with TikTok, including 13% who are "not at all familiar" with it.
Voters who are more familiar with TikTok are less likely to "strongly support" federal legislation to ban TikTok.
Majorities of every political category – 83% of Republicans, 59% of Democrats and 68% of unaffiliated voters – are concerned that TikTok is owned by a Chinese company.
To see survey and question wording, click here.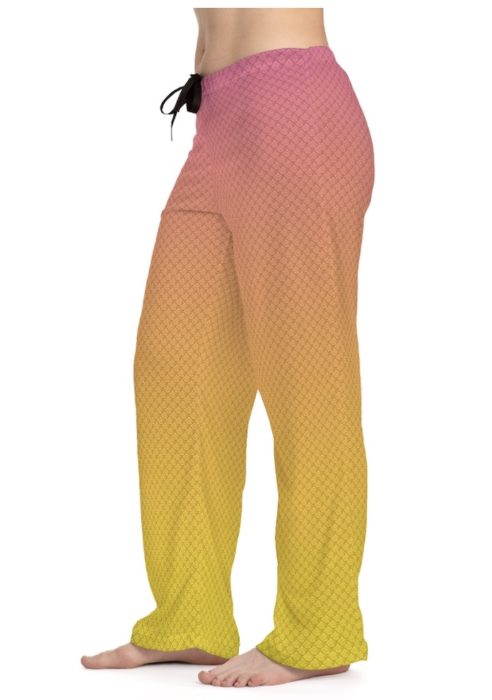 The Lemonade Mermaid Store
Unique gifts for Land or Sea Mermaids, Mer-pets and Little Mermaids!
Left: Our signature Fish Scales design PJ Pants in Citrus