The following is an excerpt from the National Review via MSN.
New guidelines from the American Academy of Pediatrics recommend that childhood obesity be treated early with surgery and medicine.
"Although providing patient-centered and non-stigmatizing nutrition and activity counseling is important for children of all weight classifications, there is no evidence to support either watchful waiting or unnecessary delay of appropriate treatment of children who have already developed obesity," the report, authored by a team of scientists and doctors, read.
They argue that physicians should offer weight-loss drugs, in conjunction with healthy behavior and lifestyle adjustments, to adolescents 12 and older and weight-loss surgery to teenagers 13 and older who are obese.
In some contexts, children ages eight through eleven years of age with obesity may require pharmacotherapy, or the administering of drugs," according to medication indications, risks, and benefits," the guidelines say.
Example of weight loss surgeries for pediatric patients include a gastric bypass, by which parts of the stomach are reconstructed, and a vertical sleeve gastrectomy, by which the stomach is reduced to a small percentage of its original size. The report lists a number of drugs that could be prescribed including their adverse side effects.
Continue reading article here.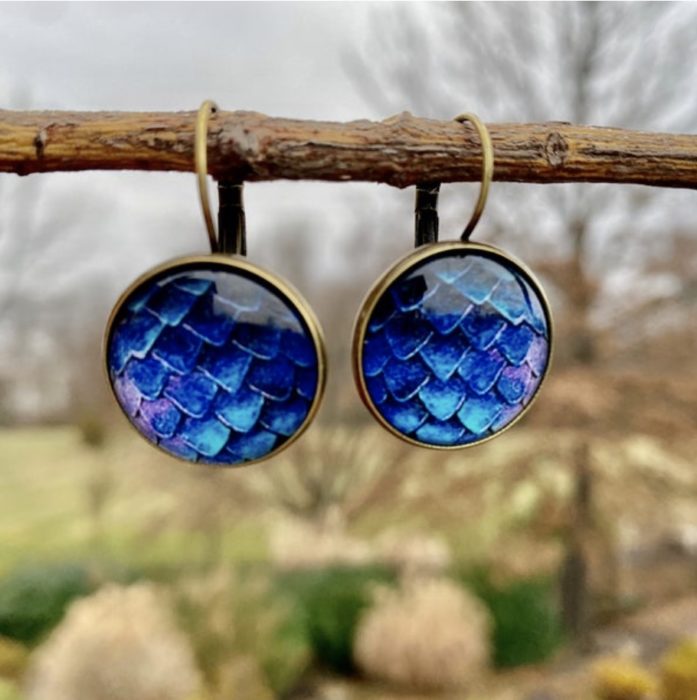 The Lemonade Mermaid Store
Unique gifts for Land or Sea Mermaids, Mer-pets and Little Mermaids!
Left: Our signature Blue Fins Earrings