The following is an excerpt from The Washington Free Beacon.
The Biden administration is set to dole out more than $550,000 in grants to develop an artificial intelligence model that can automatically detect and suppress microaggressions on social media, government spending records show.
The award, funded through President Joe Biden's $1.9 trillion American Rescue Plan, was granted to researchers at the University of Washington in March to develop technologies that could be used to protect online users from discriminatory language.
The researchers have already received $132,000 and expect total government funding to reach $550,436 over the next five years.
The researchers are developing machine-learning models that can analyze social media posts to detect implicit bias and microaggressions, commonly defined as slights that cause offense to members of marginalized groups.
It's a broad category, but past research conducted by the lead researcher on the University of Washington project suggests something as tame as praising meritocracy could be considered a microaggression.
The Biden administration's funding of the research comes as the White House faces growing accusations that it seeks to suppress free speech online.
Judicial Watch president Tom Fitton likened the Biden administration's funding of the artificial intelligence research to the Chinese Communist Party's efforts to "censor speech unapproved by the state." For the Biden administration, Fitton said, the research is a "project to make it easier for their leftist allies to censor speech."
A spokesman for the National Science Foundation, which issued the research grant, rebuffed criticism of the project, which he said "does not attempt to hamper free speech."
The project, the spokesman said, creates "automated ways of identifying biases in speech" and addresses the biases of human content moderators.
Conservative watchdog groups raised alarm over the Biden administration's funding of the research, telling the Washington Free Beacon the project represents a White House effort to curb free speech online.
"It's not the role of government to police speech that some might find either offensive or emotionally draining," said Dan Schneider, vice president of the Media Research Center's free speech division. "Government is supposed to be protecting our rights, not suppressing our rights."
Link to article here.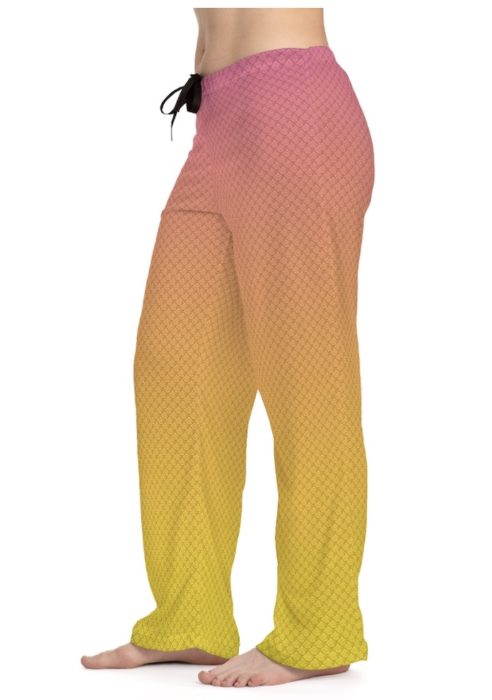 The Lemonade Mermaid Store
Unique gifts for Land or Sea Mermaids, Mer-pets and Little Mermaids!
Left: Our signature Fish Scales design PJ Pants in Citrus