The following is an excerpt from The Hill.
The Department of Justice (DOJ) and a handful of states sued Google over the tech giant's dominance in the digital ad space, according to a complaint filed Tuesday.
The case is the second antitrust lawsuit the DOJ has filed against Google, adding to the mounting legal battles from state and federal antitrust enforcers targeting the Silicon Valley giant.
The suit was filed along with Virginia, California, Colorado, Connecticut, New Jersey, New York, Rhode Island and Tennessee.
"One industry behemoth, Google, has corrupted legitimate competition in the ad tech industry by engaging in a systematic campaign to seize control of the wide swath of high-tech tools used by publishers, advertisers, and brokers, to facilitate digital advertising. Having inserted itself into all aspects of the digital advertising marketplace, Google has used anticompetitive, exclusionary, and unlawful means to eliminate or severely diminish any threat to its dominance over digital advertising technologies," the complaint states.
A Google spokesperson said the lawsuit "attempts to pick winners and losers in the highly competitive technology sector" and "largely duplicates" claims made in a suit led by the Texas attorney general.
"DOJ is doubling down on a flawed argument that would slow innovation, raise advertising fees, and make it harder for thousands of small businesses and publishers to grow," the spokesperson added in a statement.
The DOJ and states are seeking to unwind Google's alleged "anticompetitive acquisitions" in the advertising space as part of the joint case.
"Absent a court order for the necessary and appropriate relief, Google will continue to fortify its monopoly position, execute its anticompetitive strategies, and thwart the competitive process, thereby raising costs, reducing choice, and stifling innovation in this important industry," the complaint states.
The lawsuit more directly targets Google's ad market share and dominance through deals and acquisitions related to advertising, compared to the suit the DOJ filed against the company in October 2020.
Read more here.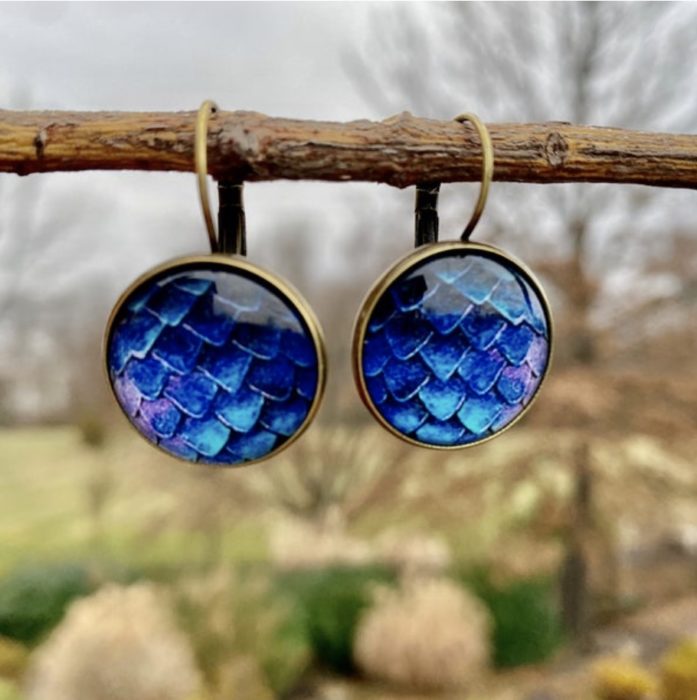 The Lemonade Mermaid Store
Unique gifts for Land or Sea Mermaids, Mer-pets and Little Mermaids!
Left: Our signature Blue Fins Earrings