A Trump-era rule sought to impose a "most favored nation" status on the prescription drug industry. It mandated that drug companies could not charge American citizens more than what's charged in other countries for the same medicine. Currently, Americans "subsidize" the rest of the world's drugs by paying far more for many prescriptions than what foreigners pay in other countries. Some drugs that cost hundreds of dollars here are sold for pennies elsewhere. The Trump rule was never enacted.
The following is a relevant excerpt from Reuters.
Drugmakers including Pfizer Inc (PFE.N), GlaxoSmithKline PLC (GSK.L), Bristol Myers Squibb (BMY.N), AstraZeneca PLC (AZN.L) and Sanofi SA (SASY.PA) plan to raise prices in the United States on more than 350 unique drugs in early January, according to data analyzed by healthcare research firm 3 Axis Advisors.
The increases are expected to come as the pharmaceutical industry prepares for the Biden Administration's Inflation Reduction Act (IRA), which allows the government's Medicare health program to negotiate prices directly for some drugs starting in 2026.
The industry is also contending with inflation and supply chain constraints that have led to higher manufacturing costs.
The increases are on list prices, which do not include rebates to pharmacy benefit managers and other discounts.
In 2022, drugmakers raised prices on more than 1,400 drugs according to data published by 46brooklyn, a drug pricing non-profit that is related to 3 Axis.
That is the most increases since 2015.
Drugmakers largely have kept increases at 10% or below - an industry practice followed by many big drugmakers since they came under fire for too many price hikes in the middle of the last decade.
To date, Pfizer announced the most increases, with prices rising on 89 unique drug brands, and an additional increase on 10 drug brands at its Hospira arm.
That was followed by GSK, with planned increases so far on 26 unique drugs, including nearly a 7% increase on its popular shingles vaccine Shingrix.
Increases for Pfizer include a 6% rise on the cost of Xeljanz, a treatment for autoimmune diseases including rheumatoid arthritis and ulcerative colitis, and 7.9% increases on cancer drugs Ibrance and Xalkori.
A Pfizer spokesperson said in an email that the company's average list prices for drugs and vaccines in 2023 are well below overall inflation at approximately 3.6%, noting that the increases are needed to support investments in drug discovery. (Continued...)
Read more here.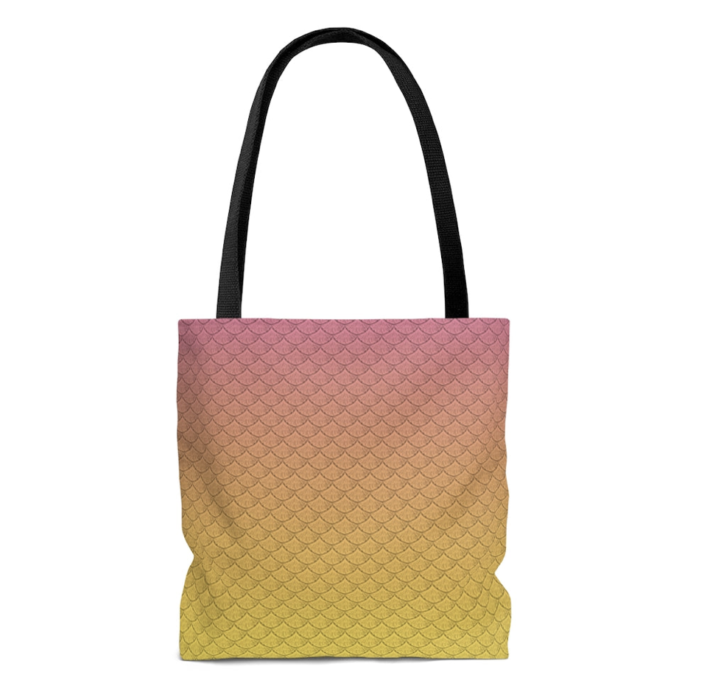 The Lemonade Mermaid Store
Unique gifts for Land or Sea Mermaids, Mer-pets and Little Mermaids!
Left: Our signature Fish Scales design tote bag in Citrus