The following is an excerpt from NBCNewYork.com.
A gynecologist accused of molesting hundreds of patients during a decades-long career was convicted of federal sex crime charges Tuesday in a victory for accusers who were outraged when an initial state prosecution resulted in no jail time.
Robert Hadden, 64, of Englewood, New Jersey, was convicted after less than a day of deliberations at a two-week trial in which nine former patients described how he abused them sexually during examinations, when they were most vulnerable.
Outside the courthouse after the verdict, women who were among Hadden's victims expressed relief at his conviction and said they were eager to see him start serving time.
"This is such a victory for all of us," said Evelyn Yang, whose husband, Andrew Yang, ran unsuccessfully as a Democrat for president in 2020 and for New York City mayor in 2022. She said Hadden sexually assaulted her years ago when she was seven months pregnant.
"It's also validating. The jury came back with their verdict so quickly. And he was found guilty on all counts. That just, I think, leaves no doubt in anyone's mind that he was a serial predator who deserves to be imprisoned," she said.
Hadden, who is subject to electronic monitoring and was free on $1 million bail, declined to comment as he left the courthouse.
Hadden worked at two prestigious Manhattan hospitals — Columbia University Irving Medical Center and New York-Presbyterian Hospital — until complaints about his attacks shut down his career a decade ago.
The institutions have already agreed to pay more than $236 million to settle civil claims by more than 200 former patients.
After the verdict, Assistant U.S. Attorney Jane Kim argued that Hadden should be immediately jailed as a risk to flee and a danger to the community.
Read more about the verdict here.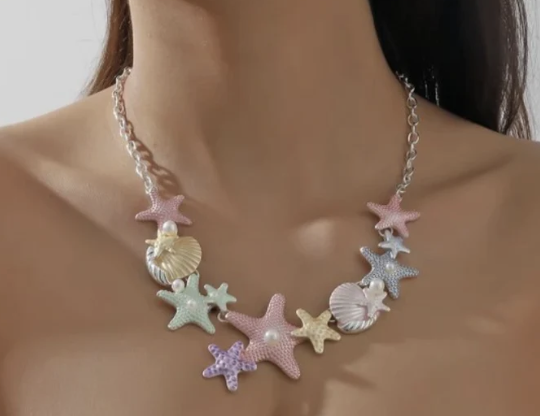 The Lemonade Mermaid Store
Unique gifts for Land or Sea Mermaids, Mer-pets and Little Mermaids!
Left: Pastel Beach Necklace $16