A recent Gallup poll demonstrates the folly of open borders or allowing people to immigrate into the US illegally, virtually unrestricted.
It shows that 900 million people would relocate from their countries, if they could.
The number one country they choose is the US, with around 160 million adults picking America. Those adults, if permitted, would come with children and other family members.
The current US population is roughly 331 million. That includes millions of illegal immigrants and other illegal border crossers who have already been allowed to enter in recent years. A record number are coming in through the US southern border virtually undeterred under the Biden administration.
The following is an excerpt from Gallup News.
---
The Covid-19 pandemic severely disrupted people's mobility worldwide, but it didn't stop them from wanting to move.
In fact, Gallup surveys show that in the second year of the pandemic, people's desire to migrate reached its highest point in a decade.
In 2021, 16% of adults worldwide -- which projects to almost 900 million people -- said they would like to leave their own country permanently, if they could.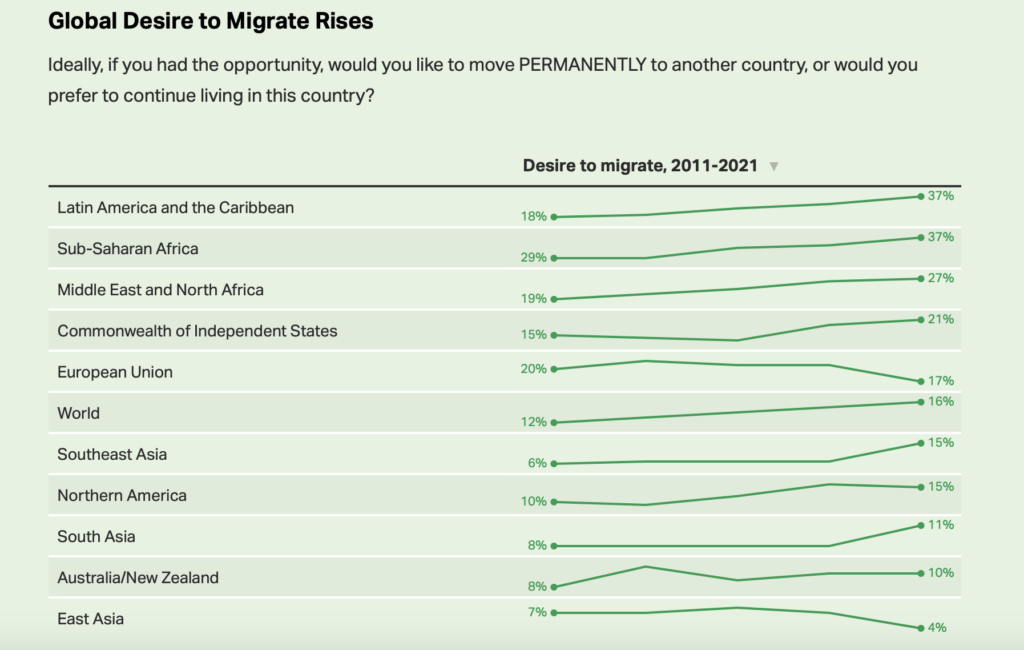 Gallup's latest update on adults' desire to move to another country is its first global estimate available since 2018.
The 2021 figures are based on interviews with nearly 127,000 adults in 122 countries.
U.S. Still Top Desired Destination, but Less Attractive Today
The list of countries where potential migrants say they would like to move -- if they could -- has generally been the same since Gallup started tracking these data in 2007, with the U.S. topping the list of the most desired destinations every year.
This was true in 2021 as well. Just under one in five potential migrants (18%) -- or about 160 million adults worldwide -- named the U.S. as their desired future residence.
However, this figure is down from where it was in all years leading up to 2017, which suggests that policy changes and anti-immigrant rhetoric during the Trump administration likely had a lasting chilling effect on potential migrants' desire to come to the country.
As potential migrants cooled toward the U.S., and actual migration levels to the country slumped, they warmed to its neighbor to the north.
In 2021, Canada achieved its highest level of immigration in its history.
And Gallup survey figures show that 8% of potential migrants -- or about 74 million people worldwide -- would like to relocate to Canada.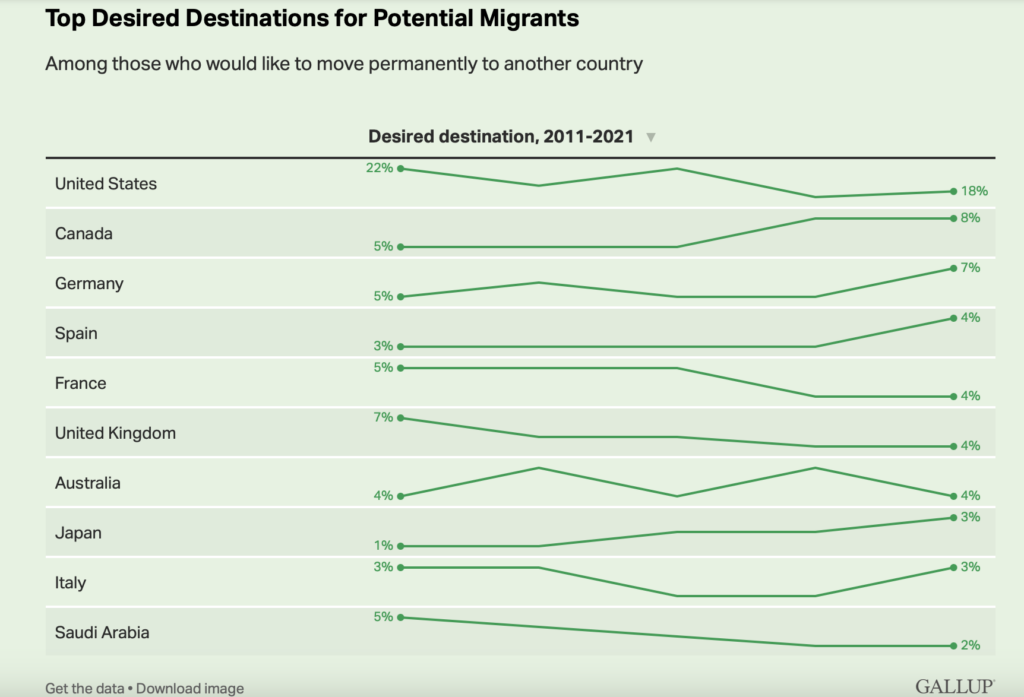 Gallup's data suggest the Covid-19 pandemic did not dampen people's desire to move -- which is likely an important factor in why migration has been able to rebound so quickly in many places, including in countries such as the U.S.
From 2021 to 2022, net international migration exceeded 1 million residents, suggesting that migration patterns may be returning to their pre-pandemic norms.
Read full analysis here.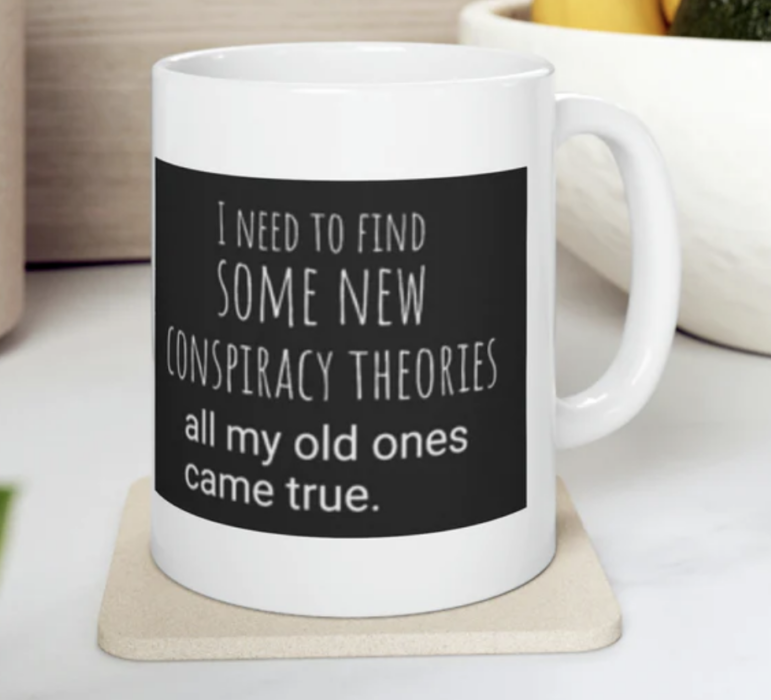 Visit The Sharyl Attkisson Store today
Unique gifts for independent thinkers
Proceeds benefit independent journalism