American party preferences ended 2022 evenly divided.
That's according to Gallup.
Forty-five percent (45%) of adults identify as Republican or say they are Republican-leaning independents.
Forty-four percent (44%) identify as Democrats or say they are Democratic-leaning independents.
The last time preferences were this evenly divided was in 2011, with Democrats holding at least a three-percentage-point advantage in each year of the past decade.
More generally, stretching back to 1991, when Gallup began regularly measuring party identification and leaning, Democrats have held an edge in most years.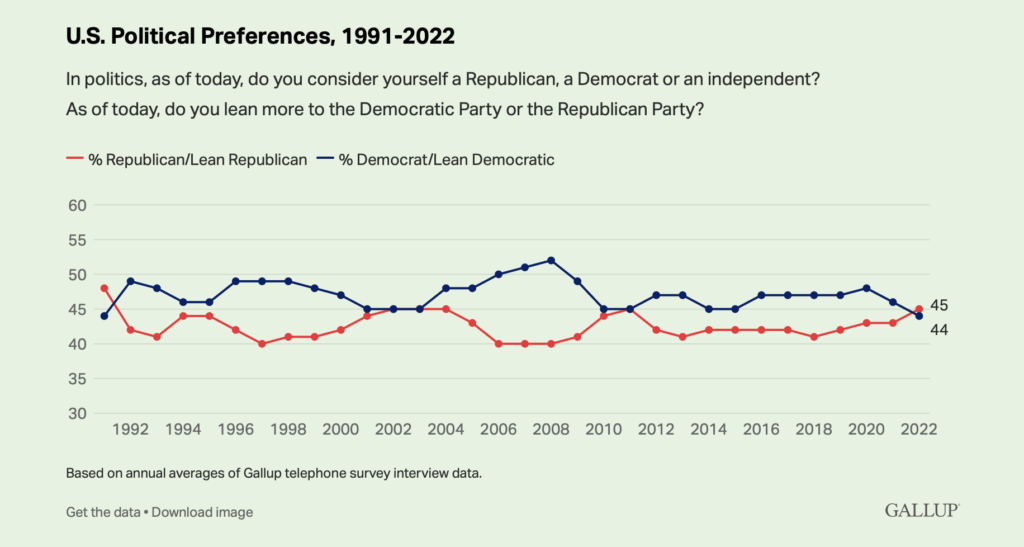 The latest results are based on combined data from 2022 Gallup telephone surveys, which encompass interviews with more than 10,000 adults.
In each survey, Gallup asks Americans whether they identify politically as a Republican, a Democrat or an independent.
Independents are then asked a follow-up question about whether they "lean" more toward the Democratic Party or the Republican Party.
The combined measure of partisan identification and leanings gives an indication of party strength in the U.S. population.
Largest Percentage of Americans Still Identify as Independents
When Gallup began conducting its interviews exclusively by telephone in 1988, there were similar proportions of Democrats, Republicans and independents in the U.S.
In the early 1990s, independents began to outnumber Republicans and Democrats, but that advantage faded in the early 2000s.
However, since 2009, independent identification has grown and reached levels not seen before.
Now, political independents (41%) greatly outnumber Republican (28%) and Democratic (28%) identifiers.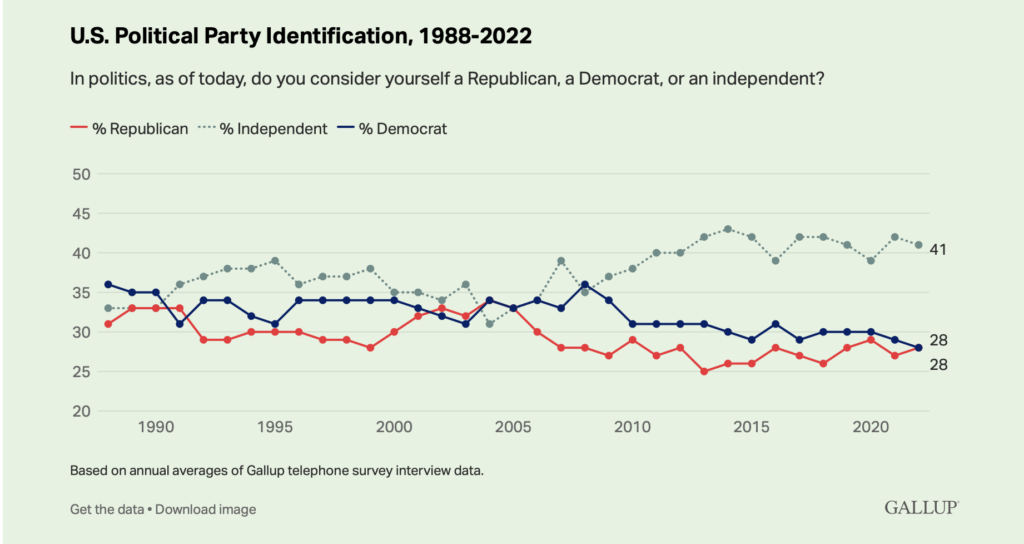 A 2022 Gallup analysis found that increased independent identification appears to be driven in large part by Generation X and the millennial generation continuing to identify as independents as they age.
In prior generations, U.S. adults became less likely to identify as independents as they got older.
Read the full analysis here.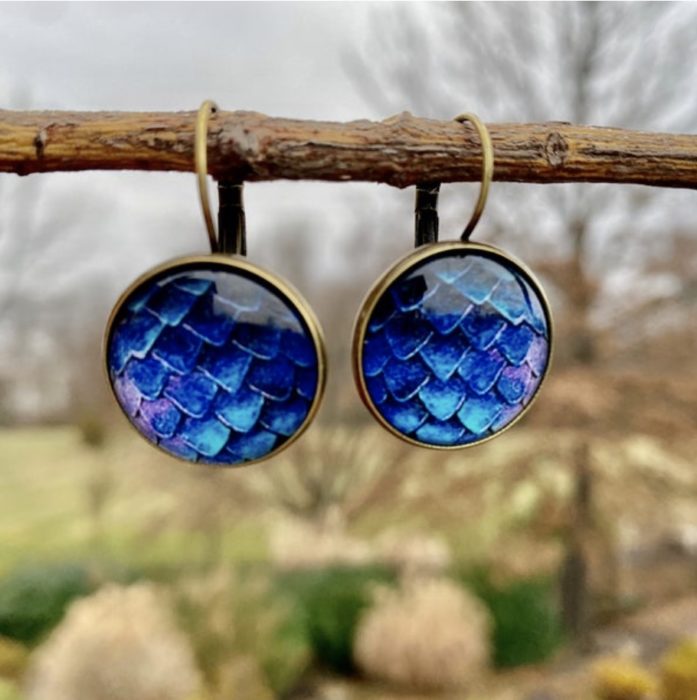 The Lemonade Mermaid Store
Unique gifts for Land or Sea Mermaids, Mer-pets and Little Mermaids!
Left: Our signature Blue Fins Earrings