The following is an excerpt from Judicial Watch's Corruption Chronicles.
The U.S. government is dedicating $4.5 million to enhance a "linguistically and culturally appropriate" program to help Asians quit smoking.
It is known as the national Asian language quitline and provides cessation counseling, nicotine replacement therapy (NRT), and in-language materials for tobacco users who speak Chinese, Korean, and Vietnamese (CKV).
The cash will flow through a Centers for Disease Control (CDC) offshoot called Office on Smoking and Health. With an annual budget of nearly $10 billion, the CDC is the federal agency responsible for protecting public health.
It operates under the Department of Health and Human Services (HHS) and claims to work around the clock to protect America from health, safety, and security threats whether diseases start at home or abroad.
In its grant announcement the agency writes that telephone-based quitlines increase quit rates among individuals who use commercial tobacco and are trying to stop.
"Since many CKV speakers in the United States come from countries with very high smoking rates among men (up to 50%), providing culturally and linguistically appropriate care is a step towards equitable and effective care," according to the agency.
With the new multi-million-dollar allocation the agency expects better outcomes such as increased use and reach of evidence-based and culturally appropriate quit support services among CKV-speaking people.
That includes counseling, medications approved by the Food and Drug Administration (FDA), and digital technologies. The agency also expects "increased successful cessation at greater than 6 months among CKV-speaking people who use commercial tobacco," according to the grant document.
In the last few years, the government has spent vast amounts of taxpayer dollars to provide culturally and linguistically appropriate services to a variety of groups.
Recent examples include $66.5 million to strengthen Covid-19 vaccine confidence among racial and ethnic minority groups by providing culturally appropriate information, education and outreach involving the shots.
Uncle Sam also recently spent $125 million to provide illegal immigrant minors, known as Unaccompanied Alien Children (UAC), with a multitude of services in the private sector including medical care, special housing arrangements for delinquent, pregnant and gang-affiliated teens as well as long-term counseling.
The services were guaranteed by the government to be "culturally and linguistically-appropriate to the unique need of each individual."
Read full details of program here.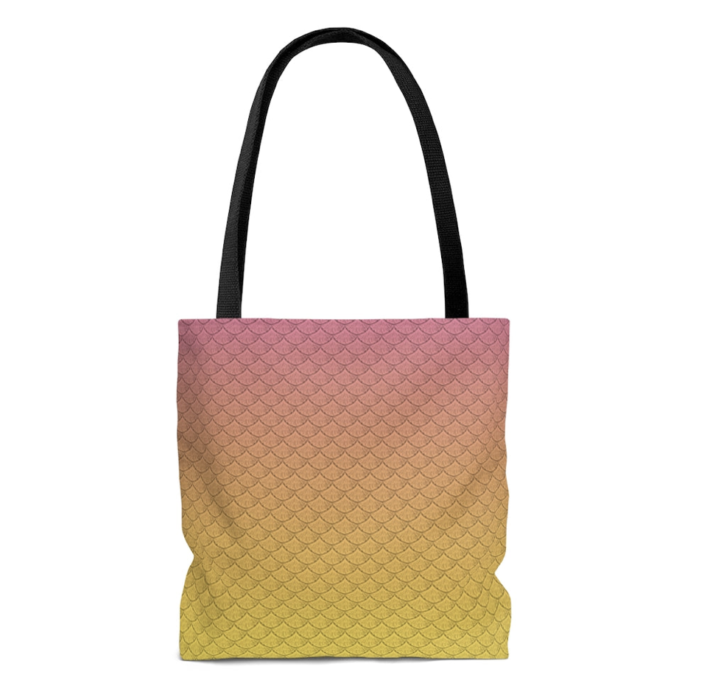 The Lemonade Mermaid Store
Unique gifts for Land or Sea Mermaids, Mer-pets and Little Mermaids!
Left: Our signature Fish Scales design tote bag in Citrus