Donald Trump is one of the most important political figures of the day and, arguably, the most important Republican in national politics. But many in the media have taken the historic step of censoring him. For that reason, one of our goals is to publish information about Trump that is otherwise difficult-to-find.
The following are posts from Donald Trump's Truth Social account.
---
Page 1: Until now, I always thought that lawyers had a very special & revered place in our Country, but not anymore! It all began with the lawyer from hell, Michael Cohen, whose office was viciously RAIDED by the Fake Bureau of Investigation (FBI) early one morning, & whose files, & just about everything else, was taken from him on a case unrelated to me. Not too long thereafter, & being very brave, he screamed, I represent President Trump, I'll tell you anything, but please leave me alone!
Page 2: Since then it has been open season on lawyers, their files, & their lives. They are attacked by the Radical Left Thugs at a level never seen before in our Country. Look at what they have done to Rudy Giuliani, who turned out to be right about so much, including the Laptop From Hell. So many others, also, all to try and "Get Trump," due simply to Trump Derangement Syndrome. These Marxist Maniacs are improperly pushing City & State Prosecutors to do what they failed to do in Washington….
Page 3: THIS HAS BEEN GOING ON AGAINST ME FOR YEARS. THE FBI & THE DEPARTMENT OF INJUSTICE ARE CROOKED, CORRUPT, & BROKEN (just look at the Lunatic Radical Left Prosecutor they gave me, but not Hopeless Joe, Twitter Files & the RIGGED 2020 Presidential Election, the Russia, Russia, Russia HOAX, & all the rest!). OUR COUNTRY IS IN SERIOUS TROUBLE, NO BORDERS, NO VOTER I.D., NO ENERGY INDEPENDENCE. THE REPUBLICAN PARTY HAS NOT BEEN SMART & TOUGH, BUT MAYBE THEY WILL BE NOW. GOOD LUCK AMERICA!!!
More here:
https://truthsocial.com/@realDonaldTrump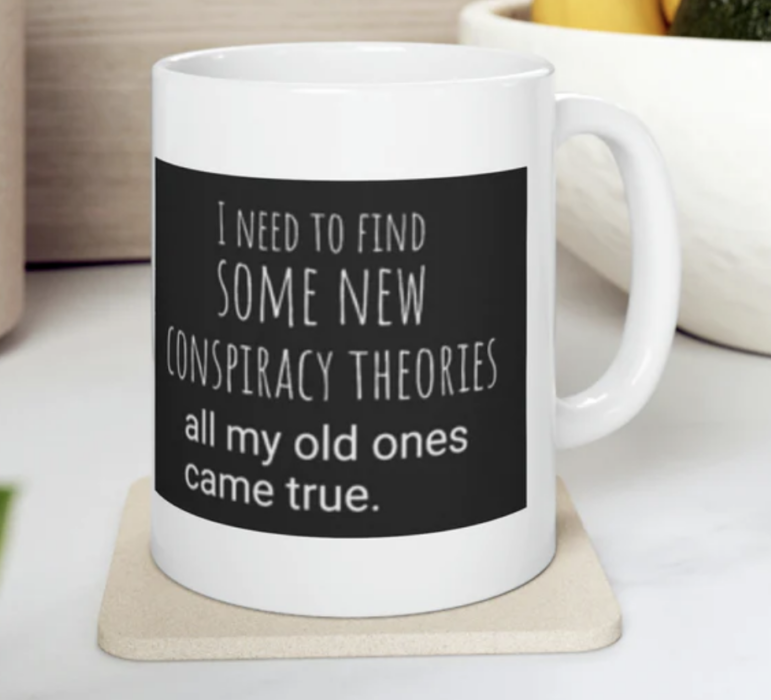 Visit The Sharyl Attkisson Store today
Unique gifts for independent thinkers
Proceeds benefit independent journalism