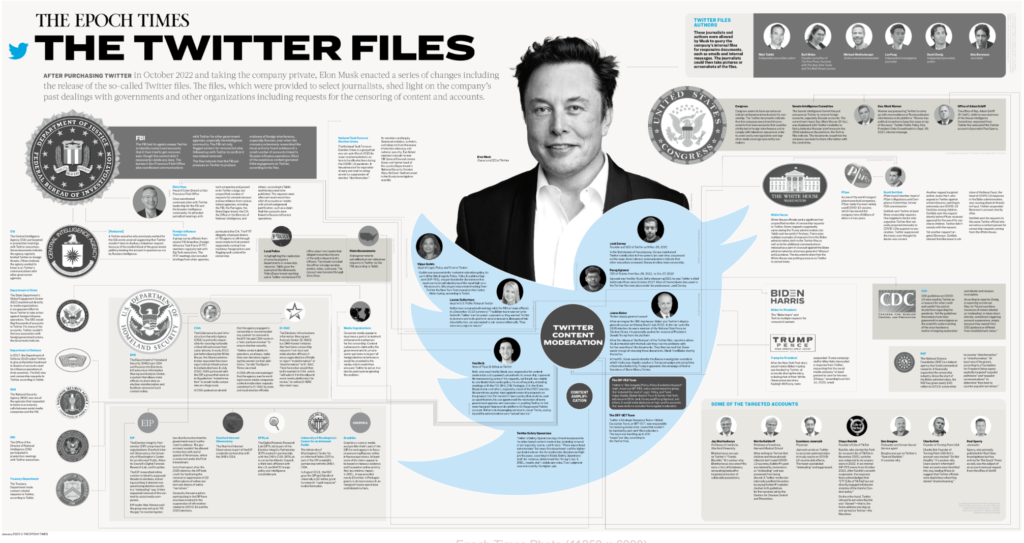 Click here for enlarged version of Infographic
The following is from Epoch Times.
Documents revealed by Twitter's new owner, tech billionaire Elon Musk, show the social media company intertwined with a government-private censorship apparatus.
Twitter suppressed or removed content on various subjects, including irregularities in the 2020 elections, mail-in voting issues, and various aspects of the COVID-19 pandemic. The company was under government pressure to purge such content and its purveyors from the platform, though most of the time it was cooperating with the censorship requests willingly, the documents indicate...
Musk took over Twitter in October, taking the company private. He then fired around half of the staff and much of the upper management, vowing to take Twitter in a new direction. The "#TwitterFiles" releases have been part of his promised focus on transparency for the company...
The documents show that the FBI and other state, local, and federal agencies have been scrutinizing the political speech of Americans on a significant scale, and trying to get lawful speech suppressed or removed online. Many conservative and traditionally liberal commentators have deemed that a violation of the First Amendment. (Continued...)
Read more at Epoch Times here.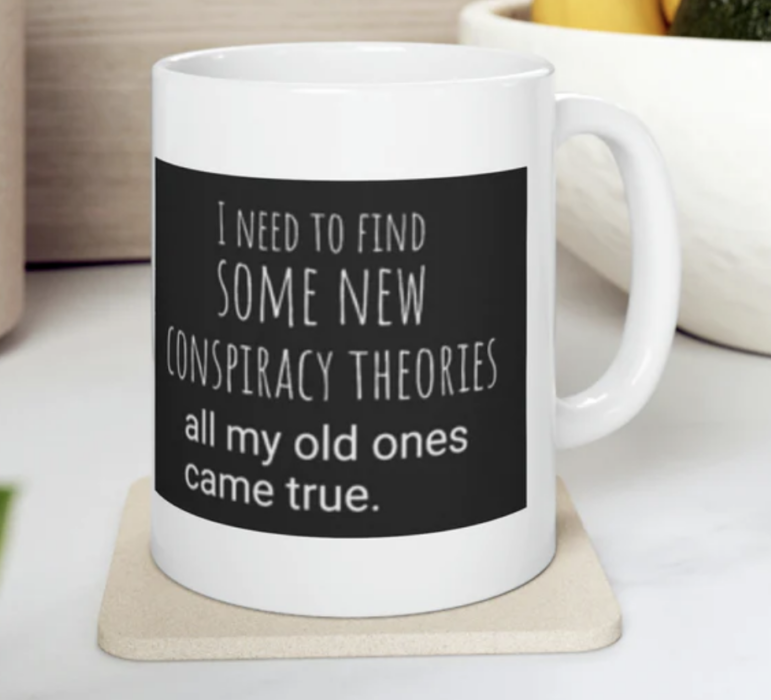 Visit The Sharyl Attkisson Store today
Unique gifts for independent thinkers
Proceeds benefit independent journalism