The following is an excerpt from The Independent via Yahoo News!
The devastating consequences of a train derailment in Ohio are still coming into focus more than 11 days after toxic chemicals sparked a massive fire and forced thousands to evacuate.
Some 50 train cars derailed in the town of East Palestine on 3 February, about 20 of them carrying hazardous substances.
More than 2,000 residents evacuated in the aftermath of the derailment have since returned home - but the ecological fallout continues to unfold with reports of people falling ill and animals dropping dead.
New data released by transport company Norfolk Southern revealed the train was carrying more chemicals than initially reported.
In the immediate aftermath of the crash, officials were most concerned about vinyl chloride, a volatile colorless gas.
The new data shows the train was also carrying several other dangerous chemicals, including the carcinogen ethylhexyl acrylate and butyl acrylate.
Calls for action from local leaders up to President Joe Biden continue to mount as the full extent of the disaster grows.
Officials have since confirmed that chemicals from the derailment have seeped into the Ohio River basin, potentially affecting 25 million people.
Chinese official mocks US balloon fascination during an ongoing ecological disaster
Chinese Foreign Ministry Spokesperson Hua Chunying issued a tweet mocking the recent balloon and aerial object controversies that have dominated headlines while an environmental disaster is unfolding in the Rust Belt.
"Apparently some in the US take a wandering civilian balloon as a big threat while the explosive train derailment and toxic chemical leak Not. #OhioChernobyl," she wrote.
She also mocked the arrest of NewsNation journalist Evan Lambert, asking if it was an example of the "freedom of the press" that is guaranteed in the US Constitution.
EPA confirms chemicals in Ohio River basin
The risks posed by the 3 February train derailment have extended far beyond the small town of East Palestine as chemicals seep into the air, ground and water.
The Environmental Protection Agency has now confirmed the presence of butyl acrylate in the Ohio River basin, which is home to around 25 million people.
The discovery has prompted communities far and wide to keep a close eye on their water supply for signs of contamination.
As of Monday, officials said levels of butyl acrylate were "very very low".
Regulators have said that so far the air quality remains safe and drinking water supplies have not been affected in surrounding communities.
But in the ten days since the disaster, a number of troubling reports have emerged. Some residents have spoken of headaches and feeling sick. (Continued...)
Link to article here.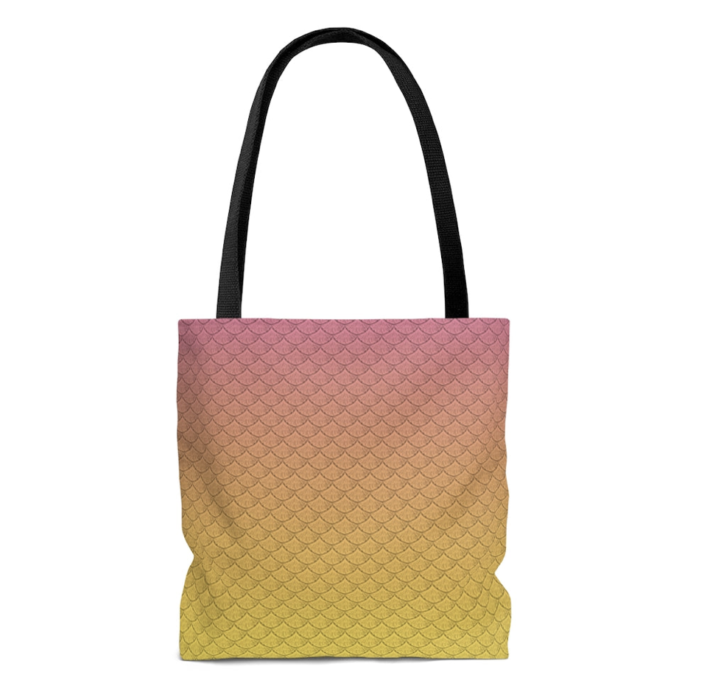 The Lemonade Mermaid Store
Unique gifts for Land or Sea Mermaids, Mer-pets and Little Mermaids!
Left: Our signature Fish Scales design tote bag in Citrus