The following is an excerpt from Gallup News.
The U.S. Supreme Court's ruling on how Harvard and the University of North Carolina use race in college admissions is expected by early June.
Informed expectations are that the high court will find against the two universities and rule that race cannot be considered as a factor in admissions.
The use of race or other ascriptive characteristics in college admissions (and in many other situations in American society) has a long history.
Most selective colleges in the past explicitly took such characteristics (religion, ethnic background, gender) into account in their admissions policies. It was only in the decades of the 1960s and 1970s that most Ivy League schools began to admit students with the ascriptive characteristic of being female. Highly selective schools admitted few Black students until after World War II.
The general trend of U.S. history has been to remove such considerations in making hiring and admissions decisions, under the force of law.
Harvard and U.N.C. argue that the situation today has become more complex, and that taking race or other ascriptive characteristics into account in an affirmative way, without bans or explicit quotas, has a net-positive effect on all students involved.
This diversity argument centers on the assumption that admitted students help educate, socialize and stimulate other students on campus. Admitted students augment faculty, staff and college resources as contributors to the overall college experience. Exposure to and interaction with students who have different backgrounds and life experiences benefit not only the students themselves but their peers and society in the long run.
As U.S. Solicitor General Elizabeth Prelogar argued before the Supreme Court, "College is the training ground for America's future leaders," and, it follows, a diverse student body with wide differences in student backgrounds, experiences, interests and perspectives provides a positive and important element of this training.
This is a complex argument (as evidenced by the testimony before the Supreme Court).
We know that the American public agrees in principle with the idea that diversity on college campuses is good. But, and this is key, the public does not agree in practicality that colleges should achieve this objective by using race as a factor in admissions decisions.
In a recent Reuters/Ipsos poll, for example, 58% of respondents supported programs whose goal is to increase the racial diversity of students on college campuses. But in the same poll, 62% said race and ethnicity should not be considered at all in college admissions.
A Washington Post/Schar School poll found that 64% of Americans think "programs designed to increase the racial diversity of students on college campuses" are "a good thing." Yet almost the same percentage support the Supreme Court's banning colleges and universities from considering a student's race and ethnicity when making decisions about student admissions.
In short, the argument from selective colleges that increased diversity on campus is a good thing resonates positively with Americans, while the majority of Americans do not support explicitly increasing the probability of admission for applicants with certain diverse racial or ethnic characteristics as a mechanism to achieve that objective. (Continued....)
Link to article here.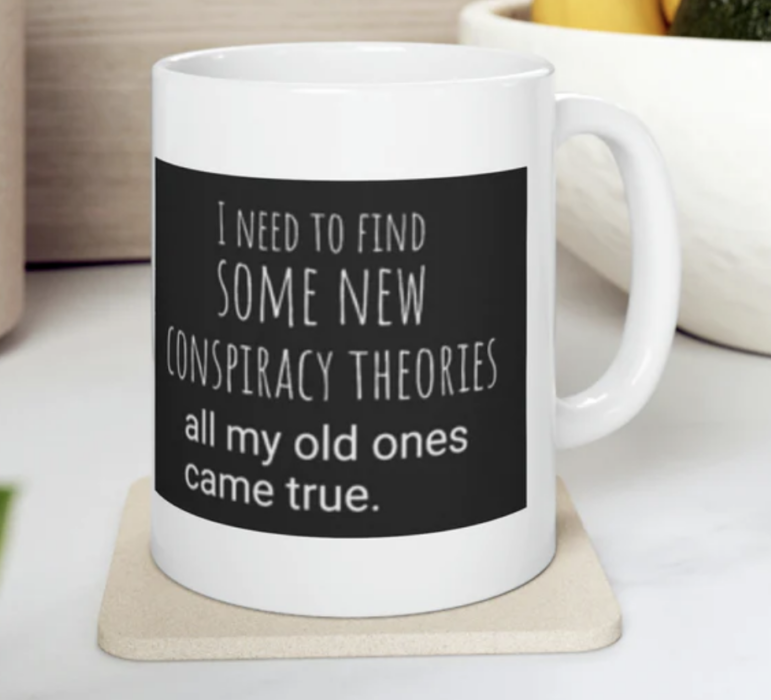 Visit The Sharyl Attkisson Store today
Unique gifts for independent thinkers
Proceeds benefit independent journalism