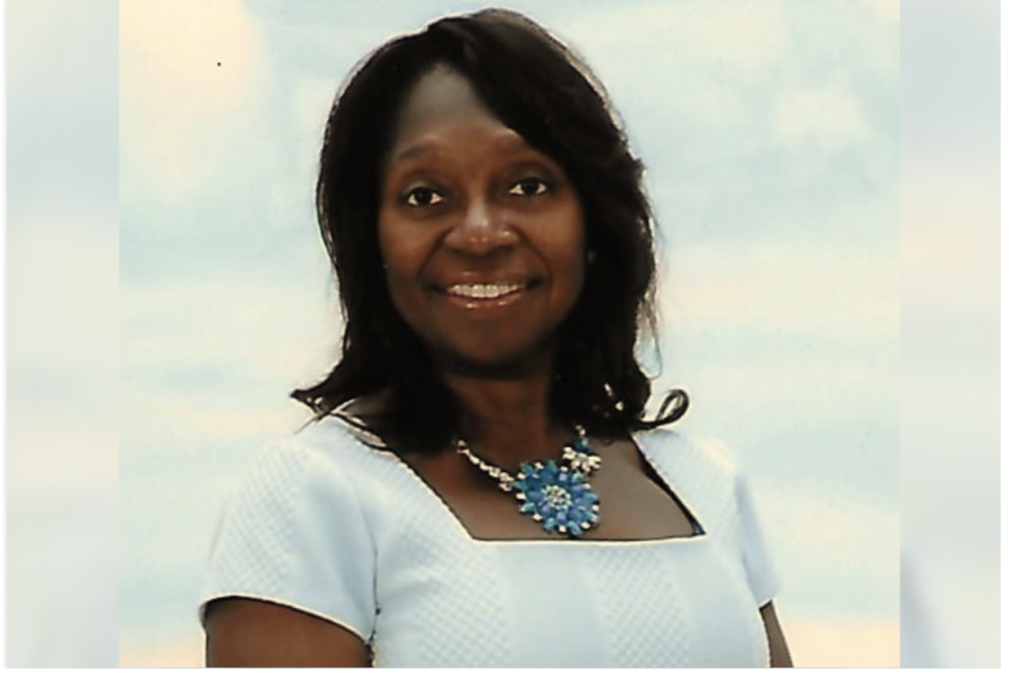 North Carolina otolaryngologist Anita Louise Jackson, MD, has been convicted of re-using devices to perform more than 1,400 surgeries for Medicare patients, the Department of Justice (DOJ) announced.
A federal jury found Jackson guilty on charges of adulterating medical devices for use on patients with intent to defraud and mislead, fabricating medical records, paying illegal remunerations, mail fraud, and conspiracy.
Read entire DOJ press release below.
---
RALEIGH, N.C. – After a three-week federal jury trial, and 5 hours of jury deliberation, Anita Louise Jackson, 59, was found guilty on charges of adulterating medical devices for use on patients with intent to defraud and mislead, fabricating medical and healthcare records, paying illegal renumerations, mail fraud, and conspiracy. Jackson was convicted of using re-used devices to perform more than 1400 surgeries for Medicare patients between 2011 and the end of 2017. After the verdict, Jackson was taken into custody pending sentencing.
"This doctor put profit ahead of patients, luring in Medicare patients with free "sinus spas" and risking infection to those patients by reusing the same single-use surgical devices on them again and again," stated Michael Easley, U.S. Attorney. "If we allow doctors to bilk Medicare to pad their profits by performing unsupported medical procedures— each and every American taxpayer eats the cost. But the harm is most felt by the victim-patients who deserved better, and the elderly Americans on Medicare who are entitled to quality care. Jackson's blatant disregard for her patients' health has led to her conviction on multiple federal charges. My office is proud to work with the investigative agencies that helped bring this woman to justice."
Jackson was an Ear Nose and Throat doctor who operated Greater Carolina Ear, Nose, and Throat (GCENT), with offices in Raleigh, Lumberton and Rockingham. Between 2011 and the end of 2017, Jackson preformed 1,555 balloon sinuplasty surgeries on 919 Medicare beneficiary patients. Balloon sinuplasty is an in-office surgery to treat chronic sinusitis. The FDA has cleared the Entellus XprESS device to be used in the performance of balloon sinuplasty procedures, but only on one patient, during one surgery. After that, the device must to be discarded. But, between 2012 and 2017, Jackson obtained, at most, 36 new Entellus devices, despite being, at times, the top-paid Medicare provider of balloon sinuplasty services in the United States. The evidence showed that Jackson misled and did not inform her patients that they were receiving a procedure with an adulterated device. The evidence also showed, and the defendant admitted on cross-examination, that she had sufficient money to buy every patient a new device -- but chose not to do so.
Jackson billed Medicare more than $46 million dollars for the balloon sinuplasty procedures between 2014 and 2018. She netted more than $4.79 Million from Medicare for these surgeries alone. That amount does not include any sinuplasty surgeries performed on patients with private health care insurance, other than Medicare, and monies received from Medicare prior to that time. The jury ordered forfeiture in the amount of $4,794,039.31 Million.
"The FDA continues in its commitment to aggressively pursue those who deviate from required standards of use for medical devices," said Special Agent in Charge Justin C. Fielder, FDA Office of Criminal Investigations Miami Field Office. "We will remain vigilant in our efforts to protect consumers from potentially dangerous products."
Jackson was also convicted on 10 counts of illegally inducing her patients to receive the sinuplasty surgery, by failing to collect the portion of the surgery that the patient was required to pay – the co-pay. Jackson, through her employees, marketed the sinuplasty surgery as a "sinus spa." In doing so, Jackson induced her patients to come to the office for a "free" sinus spa, induced her patients to receive a treatment they may not need, or may not have agreed to, had the full out-of-pocket cost to the patient been disclosed. In an effort to continue obtaining patients for the procedure, Jackson wrote-off, or otherwise hid, the full cost of the procedure on any bills sent to the patient after their visit to GCENT. The patient portion of the sinuplasty surgery could be as high as $1,500 for Medicare beneficiaries, which the jury found was not disclosed to patients.
Jackson was also convicted of three counts of making false statements relating to health care benefits, two counts aggravated identity theft, and three counts of mail fraud. Between 2017 and 2018, Jackson became the subject of three audits by Medicare contractors. The evidence showed, and the jury found, that the defendant fabricated medical records supplied to auditors in an effort to keep more than $1.7 million that had already been paid to her by Medicare. The jury convicted Jackson of fabricating and modifying medical records to justify the billing of balloon sinuplasty surgeries to Medicare auditors. Two aggravated identity theft counts related to the defendant's knowing use of forged patient signatures on documents in which patients allegedly declared that they received surgeries from the defendant, and that they needed them. The defendant's Mail Fraud convictions pertained to her fraudulent use of fake medical records to deceive auditors, and to deceive a fellow physician. The defendant was also convicted for tricking a fellow ENT physician into signing a sworn statement that her medical documentation supported her prior balloon sinuplasty surgeries.
The defendant was convicted of conspiring with her staff to commit device adulteration, to pay illegal remunerations, to make false records, and to commit mail fraud.
"It is disturbing when fraudsters exploit vulnerable Medicare enrollees and defraud federal health care programs for personal gain," said Special Agent in Charge Tamala E. Miles of U.S. Department of Health and Human Services Office of Inspector General. "Today's verdict in this case shows that our agency, working with our law enforcement partners, will continue to hold bad actors accountable and protect both Medicare and those served by this program."
"Dr. Jackson corrupted her integrity and violated patient trust by putting profits ahead of quality care," said Christopher Dillard, the Special Agent in Charge of the DoD Office of the Inspector General, Defense Criminal Investigative Service (DCIS) Mid-Atlantic Field Office. "DCIS will continue to work with its partners to root out fraud within the Department of Defense's TRICARE program."
The federal jury convicted Jackson on all 20 counts in the indictment, which included: Count 1 – Device Adulteration 21 U.S.C. § 331(k), 21 U.S.C. § 333(a)(2) and 21 U.S.C. § 35l(a)(2)(A); Counts 2-11 – Illegal Renumerations 42 U. S. C. § 1320a-7b(b)(2)(B) and 18 U. S. C. § 2; Counts 12-14 – Making False Statements Relating to Health Care Benefits 18 U.S.C. § 1035(a)(2); Counts 15-16 – Aggravated Identity Theft 18 U.S.C. § 102A(a)(1); Counts 17-19 – Mail Fraud 18 U.S.C. § 1341; and Count 20 – Conspiracy 18 U.S.C. § 371.
Jackson faces a maximum term of imprisonment of 20 years for Mail Fraud, 10 years for Paying Illegal Remunerations, and 5 years for Conspiracy and Making False Statements, and three years for Adulteration with the intent to defraud or mislead. Aggravated Identity Theft carries a 2-year mandatory prison sentence, consecutive to any other punishment. Jackson also faces fines exceeding $250,000.
Michael Easley, U.S. Attorney for the Eastern District of North Carolina made the announcement after United States Judge James C. Dever III published the verdict. The United States Department of Health and Human Services Office of the Inspector General (HHS-OIG), the United States Food and Drug Administration Office of Criminal Investigations (FDA-OCI), and the Department of Defense Office of Inspector General, Defense Criminal Investigative Service lead the investigation. Assistant U.S. Attorneys William Gilmore and Karen K. Haughton prosecuted the case.
The U.S. Attorney's Office in the Middle District has a pending civil action against Jackson, in case captioned: United States of America and the State of North Carolina ex rel. Lee M. Mandel, MD, FACS, and Erin Craig v. Anita Louise Jackson, MD and Greater Carolina Ear, Nose & Throat, P.A., No. 17-cv-925 (MDNC).
Related court documents and information can be found on the website of the U.S. District Court for the Eastern District of North Carolina or on PACER by searching for Case No. 5:21-cr-00259-D.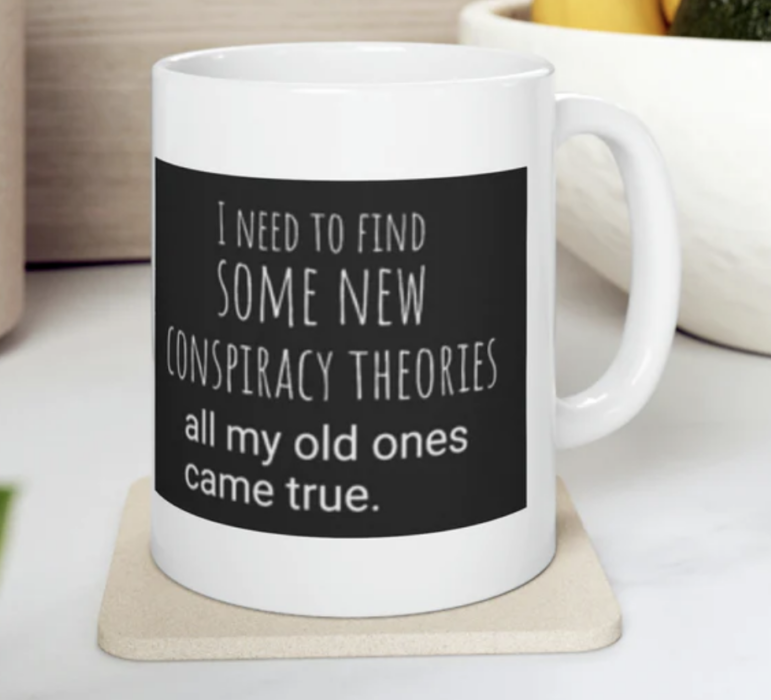 Visit The Sharyl Attkisson Store today
Unique gifts for independent thinkers
Proceeds benefit independent journalism