The watchdog group Empower Oversight is suing for documents that could explain why the foreign broadcasting group Al Jazeera appears to have received favored treatment from the US Dept. of Justice.
Al Jazeera, says Empower Oversight, has failed to register as a foreign agent under the Foreign Agents Registration Act (FARA), as required by US law.
The US government pressured Russia-owned RT (Russian Television) to register as a foreign agent since it's a component of the Russian government.
Likewise, Al Jazeera is a Qatari international state-owned public media conglomerate based in Wadi Al Sail, Doha.
RT often reported off-narrative news that was not favorable to liberals and Trump enemies, whereas Al Jazeera tends to more frequently lean left.
Empower Oversight's lawsuit seeks to enforce a Freedom of Information Act (FOIA) request for all documents between members of Congress, the Justice Dept. and Al Jazeera lawyers regarding the foreign agents registration process.
It's legal for foreign governments, including China, Ukraine and Russia, to hire "agents" to lobby for them or present their interests in the US in media, or with Congress and federal agencies as long as they register with the Dept. of Justice.
Failing to register has rarely been considered a serious crime. Typically, an entity that fails to register is permitted to register after the fact without penalty.
However, when the Dept. of Justice launched an aggressive campaign against Trump and his supporters, it prosecuted and sought jail time for several of them for allegedly failing to register. They include Paul Manafort and Michael Flynn.
The following is a summary of the Empower Oversight investigation, as described by the group.
---
On September 14, 2020, the Chief of the DOJ's Counterintelligence and Export Control Section, Jay Bratt wrote to Al Jazeera's lawyers at DLA Piper, finding that AJ+—a subsidiary of Al Jazeera Media Network (AJMN)—"is obligated to register under" FARA because it engages in "political activities within the United States" and acts "as a publicity agent … on behalf of the Government of Qatar and [AJMN], each of which is considered a foreign principal under the Act."
The DOJ found that Al Jazeera and its related entities engage in "political activities" on behalf of Qatar's government and are designed to "influence American perceptions" of domestic policy. The letter, which has been previously reported by Mother Jones and The New York Times, but which has not been previously posted in full, can be found here.
Nineteen Members of Congress had asked then-Attorney General Jeff Sessions about Al Jazeera's need to file a FARA registration in March 2018.
In June 2019 and July 2021, a group of six senators also wrote to both Attorneys General Bill Barr and Merrick Garland.

Despite the DOJ's letter informing Al Jazeera of its obligation to register, press coverage of the letter in the New York Times, and congressional oversight efforts, it appears that Al Jazeera has failed to comply with its obligation and that the DOJ has failed to enforce the law requiring registration.

After the DOJ's refusal to comply with congressional oversight efforts, Empower Oversight filed a FOIA request in January 2022 seeking documents related to both the DOJ's underlying failure to enforce the law as well its failure to answer related congressional oversight requests.
The FOIA request seeks records of all communications regarding the congressional letters along with communications between Al Jazeera's lawyers and DOJ regarding Al Jazeera and FARA.
"FARA and FOIA are important statutes designed to ensure transparency for the American people. The public deserves to know why the DOJ has failed to require a media organization it says is obligated to register as an agent of a foreign government to do so. DOJ's stonewalling of Congress and the public on this issue is unacceptable."

Jason Foster, President and Founder of Empower Oversight
If you have first-hand information you'd like to disclose to assist Empower Oversight with these inquiries, please contact us confidentially here.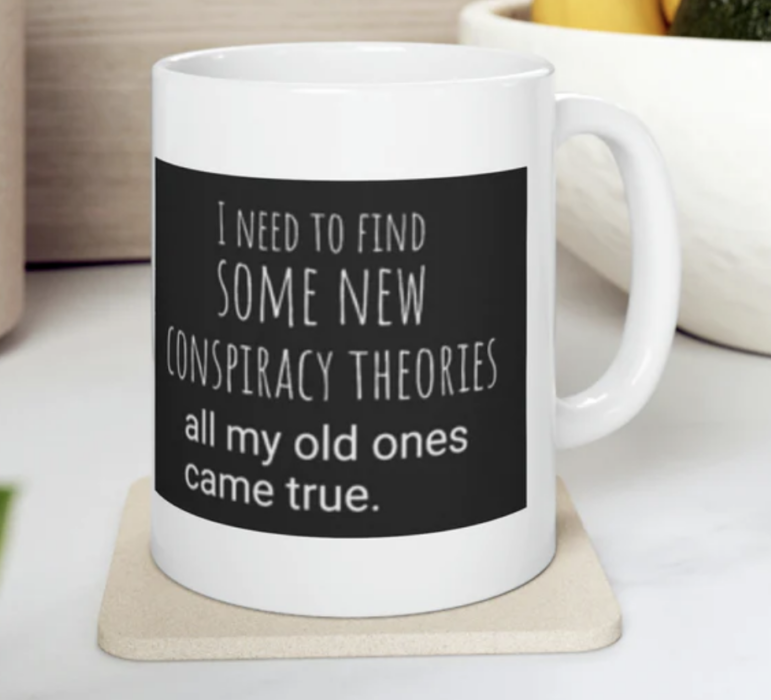 Visit The Sharyl Attkisson Store today
Unique gifts for independent thinkers
Proceeds benefit independent journalism