The watchdog group Judicial Watch has filed a Freedom of Information Act (FOIA) lawsuit against the Department of Defense for records about the use of Marines as backdrops for President Joe Biden's controversial Sept. 1, 2022, campaign speech in Philadelphia.
Critics accused Biden of using the Marines as "props" during the political speech in which he called "MAGA Republicans" a threat to democracy.
Speaking on Sept. 1, 2022 in front of a red backdrop, and flanked by two Marines, Biden claimed Donald Trump supporters "represent an extremism that threatens the very foundations of our republic."
See video of speech below:
Biden's infamous 'Red Speech,' which included the abuse of our Marines in its totalitarian imagery, painted a target on Trump and tens of millions of Americans for political suppression and worse. And, to make matters worse, the Pentagon is violating federal law by hiding records about Biden's misuse of our military in his attempt to intimidate Americans.

Tom Fitton, Judicial Watch President
Judicial Watch filed the lawsuit after the Department of Defense failed to comply with an Oct. 31, 2022 FOIA request for all communications within the Office of the Secretary of Defense, Secretary of the Navy, Chairman of the Joint Chiefs, and Commandant of Marine Corps – and those shared with the White House Military Office and Office of the President – regarding Marines standing behind the President during his speech in Philadelphia.
Read more at this link: Judicial Watch vs. U.S. Department of Defense (No. 1:23-cv-00213).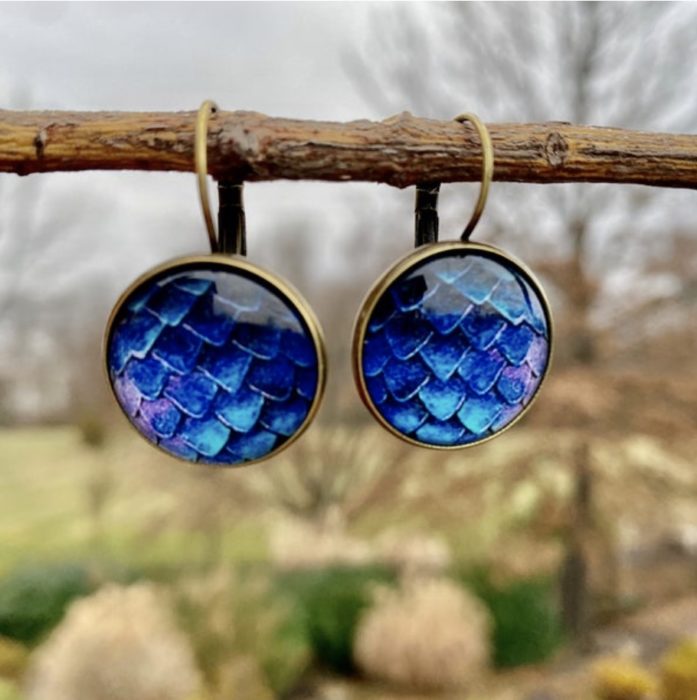 The Lemonade Mermaid Store
Unique gifts for Land or Sea Mermaids, Mer-pets and Little Mermaids!
Left: Our signature Blue Fins Earrings