The following is an excerpt from Bloomberg News.
Merck & Co.'s Covid-19 pill is giving rise to new mutations of the virus in some patients, according to a study that underscores the risk of trying to intentionally alter the pathogen's genetic code.
Some researchers worry the drug may create more contagious or health-threatening variations of Covid, which has killed more than 6.8 million people globally over the past three years.
Mutations linked to the use of Merck's pill, Lagevrio, have been identified in viral samples taken from dozens of patients, according to a preprint study from researchers in the US and at the Francis Crick Institute, Imperial College London and other UK institutions.
The drug-linked mutations of the virus haven't been shown to be more immune-evasive or lethal yet, according to the study published Friday without peer review on the medRxiv website. But their very existence highlights what some scientists say are potential risks in wider use of the drug, which was recently cleared in China.
Lagevrio works by creating mutations in the Covid genome that prevent the virus from replicating in the body, reducing the chances it will cause severe illness.
Some scientists had warned before it was authorized in late 2021 that by virtue of how it works, the drug could give rise to mutations that could turn out to be problematic.
The preprint paper has reawakened those worries about the Merck drug.
Merck disputes the view that its drug is causing problematic variants.
"There is no evidence to indicate that any antiviral agent has contributed to the emergence of circulating variants," Merck spokesman Robert Josephson said in an email in response to questions about the study. "Based on available data we do not believe that Lagevrio (molnupiravir) is likely to contribute to the development of new meaningful coronavirus variants."
The US Food and Drug Administration, which authorized Lagevrio in late 2021, said it doesn't comment on third-party research and works with Covid drugmakers to assess their products' activity against variants.
Read full article here.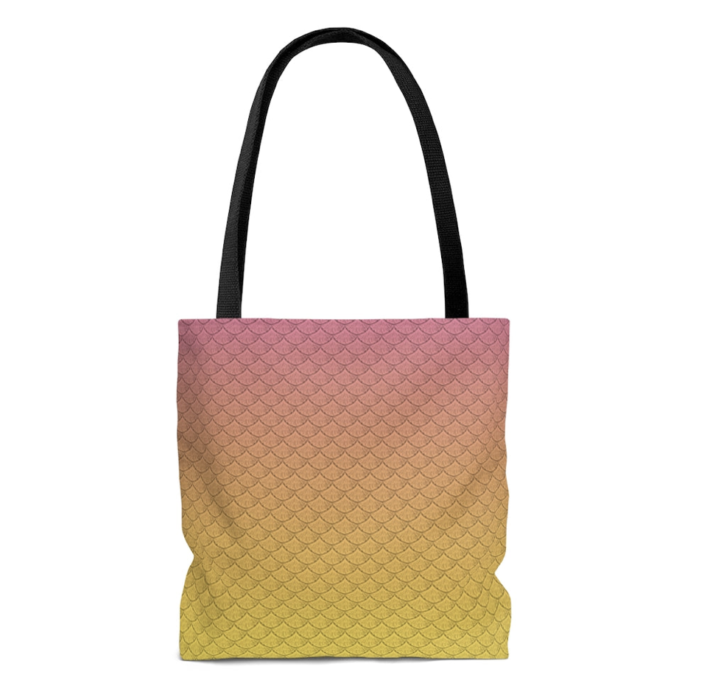 The Lemonade Mermaid Store
Unique gifts for Land or Sea Mermaids, Mer-pets and Little Mermaids!
Left: Our signature Fish Scales design tote bag in Citrus