The following is an excerpt from Just The News.
The Transportation Security Administration (TSA) is receiving $400 million for employee pay raises, $61 million more to hire employees, and expanded collective bargaining rights, which could lead to future pay increases, according to reports.
OpenTheBooks and Reason reported that the TSA will receive $400 million as part of the 4,000-plus-page, $1.7 trillion omnibus bill passed with the aid of 18 Republicans in the Senate and signed into law in December.
The pay raises come on the heels of a recent report that noted numerous problems with the TSA, according to OpenTheBooks.com. "These raises are not a result of service improvements," wrote Adam Andrzejewski, CEO of the federal spending watchdog site. "On the contrary, a recent report from the U.S. Government Accountability Office has noted problems with discrimination in the screening process and issues with notifying passengers of the complaint process."
The TSA concurred with the cited GAO report on Aviation Security.
Reason was even more blunt about the failings of the intrusive yet porous screening methods of the agency.
A TSA spokesperson told Just The News that the funding will address the pay disparity between TSA employees and other federal workers.
Read article here.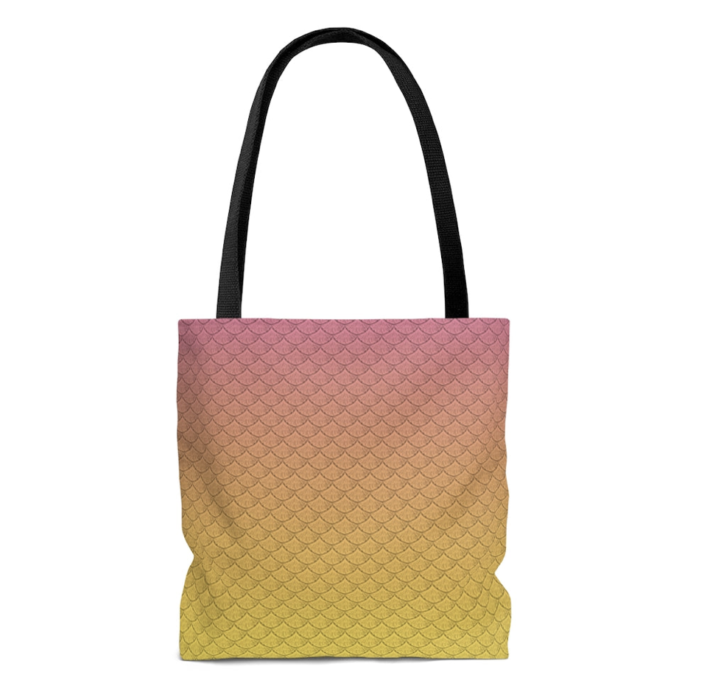 The Lemonade Mermaid Store
Unique gifts for Land or Sea Mermaids, Mer-pets and Little Mermaids!
Left: Our signature Fish Scales design tote bag in Citrus