This is me after 1 dose of Pfizer on 1/5/2021 in the hospital. I was a very healthy 45 year old who managed a surgery center. Two years later I am still having major issues pic.twitter.com/x026LRy6L8

— Angelia Desselle (@AngeliaDesselle) January 21, 2023
A Louisiana woman with documented seizures and other medical issues following Covid vaccine is demanding retractions from a mob of ill-informed media who published attacks that she calls false and libelous.
Angelia Desselle, 47, is a former manager of a surgery center outside of New Orleans. Earlier this week, she responded to a post by Twitter CEO Elon Musk. Musk stated that he'd had a bad reaction to a Covid-19 vaccine booster, and had a cousin who suffered heart inflammation after the shot.
Desselle can relate.
Days after getting Pfizer's Covid vaccine in January of 2021, she reported serious medical issues. She posted a video clip recorded at Ochsner Hospital in Jefferson, Louisiana showing her apparently suffering an episode of uncontrollable shaking.
Evidently without investigating the matter in even a cursory fashion, many vaccine industry interests and others on Twitter declared the video, and Desselle's apparent illness, to be fake. Desselle, who is white, was subjected to bullying and a barrage of racist attacks.
In one of the tamer exchanges, a user by the name "Ducky" Tweeted: "Why does this phenomenon only happen to white American republicans?"
"Because they're all victims," replied user Pauly Cassilas.
Multiple media outlets, without evidence, followed suit in concert, claiming Desselle is an "anti-vaxxer" and her video is part of a discredited anti-vaccine conspiracy movement. The outlets include the Daily Mail, Yahoo News, Daily Dot, MSN, and several publications that have published misinformation in the past, Rolling Stone and Forbes. In some of the articles, doctors who never treated or met Desselle commented that her injuries seem unlikely, and implied they're fake. Some falsely stated that vaccines have not been associated with seizures. Others claimed that Desselle's symptoms were not consistent with seizures or true illnesses. 
Long Vax, Long Covid Resources
A representative for Desselle says neither the journalists nor the medical professionals dismissing her injuries took the basic step of contacting her to see if her illness or the fact of her vaccination could be substantiated.
In fact, voluminous medical records provide lengthy, detailed documentation of Desselle's illness following Covid vaccination, and a large body of published medical articles describe similar case reports around the world.





Interestingly, the assault by vaccine interests mirrors a similar rash of attacks launched exactly two years ago. That's when a number of people posted videos on social media that they claimed showed shocking adverse reactions to Covid vaccination such as seizures, paralysis, loss of control of limbs, and uncontrollable shaking. Many media outlets, such as Wired, defended the vaccine industry and implied, without evidence, that the videos were all faked.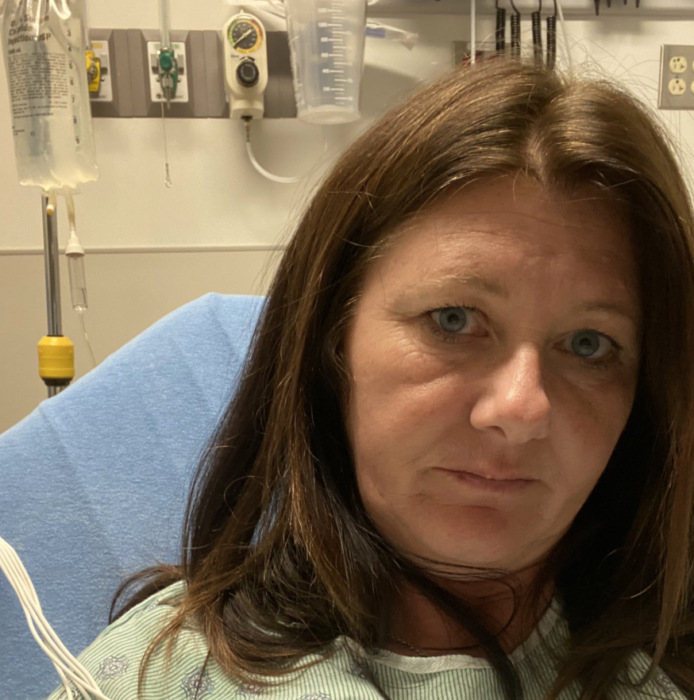 In the two years since, there has been a series of medical literature reports documenting motor disorders, seizures, paralysis, and similar cases around the world after Covid vaccination.
In May of 2022, scientists in the British Journal of Clinical Pharmacology analyzed adverse event reports and found dramatically more reports of seizures after Covid-19 vaccine than after flu vaccine: 3.19 seizures per 100,000 people per year for Covid shots compared to just .09 seizures per 100,000 pepole per year for flu shots.
Read: VAERS-reported new-onset seizures following use of COVID-19 vaccinations as compared to influenza vaccinations
In November of 2022, a study in the European Journal of Neurology documented neurological symptoms reported after Covid vaccination. Doctors reviewed video recordings of people with "motor manifestations" associated with Covid infection or Covid vaccination.
The Covid vaccine group "demonstrated a higher number of functional disorders compared to the [Covid] infection group (58% vs. 22%)" and "Twelve patients (57%) developed neurological symptoms following at least one dose of the mRNA or viral vector-based COVID-19 vaccine. The most common manifestation observed was a functional movement disorder (43%)."
Read: Functional disorders as a common motor manifestation of COVID-19 infection or vaccination
Additional literature documents cases of Functional Neurological Disorder (FND) after Covid vaccine. In July of 2021, the Journal of Neuropsychiatry noted that even though doctors cannot find brain lesions in these cases, and don't fully understand the mechanism at work, "the occurrence of FND… is real and disabling," and "FND is a common condition that can lead to distressing and disabling symptoms, which can resemble almost any form of neurological symptoms; common FND subtypes are seizures, paralysis, and movement disorders, often with associated sensory and cognitive symptoms. Although there is no structural neurological lesion identified in FND, it is a consequence of disordered neurological function."
Read: Functional Neurological Disorder After SARS-CoV-2 Vaccines: Two Case Reports and Discussion of Potential Public Health Implications
A study in Australia last November examined "the experience of 61 young people with past or current functional neurological disorder (FND) in relation to the COVID-19 vaccination program in Australia" and concluded "patients may develop FND after vaccination owing to a variety of complex and incompletely understood factors."
Read: COVID-19 Vaccination in Young People with Functional Neurological Disorder: A Case-Control Study
An article out of Canada last August noted "An increasing number of patients…presenting with functional neurologic disorders (FND) after SARS-CoV-2 vaccination."
Read: Functional neurologic disorder associated with SARS-CoV-2 vaccination
Last April, the Canadian Journal of Neurological Sciences reviewed three reported cases of FND following Covid-19 vaccines and presented three additional cases.
Read: Vaccine-Induced Functional Neurological Disorders in the Covid-19 Era
In March of last year, the Canadian Journal of Emergency Medicine reported two cases of FND in Indian patients and concluded: "Actual number of vaccine-related functional neurological disorders may be more than reported. As the pandemic and vaccination campaigns both are ongoing, more such cases may report to [Emergency Department]."
Read: COVID-19 vaccine-related functional neurological disorders in the emergency department
Desselle, through a representative, has demanded retraction of the articles falsely claiming or implying that she, her illnesses and/or the video were faked. As of this publication, the articles have not been retracted.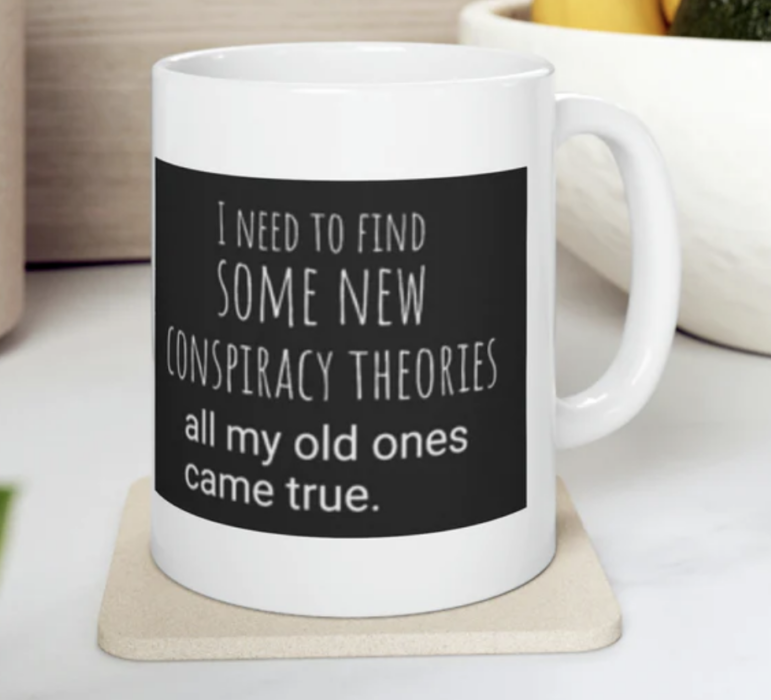 Visit The Sharyl Attkisson Store today
Unique gifts for independent thinkers
Proceeds benefit independent journalism