The following is an excerpt from MedPage Today.
In two somewhat close votes, an FDA panel of outside experts recommended the agency approve Pfizer's respiratory syncytial virus (RSV) vaccine for older adults, despite concerns over the potential risk for Guillain Barré syndrome.
By a tally of 7-4 for safety and efficacy (with one abstention in each case), the Vaccines and Related Biological Products Advisory Committee (VRBPAC) said the evidence favors the RSV prefusion F protein vaccine (RSVPreF) -- which carries a proposed trade name of Abrysvo -- for reducing RSV-related lower respiratory tract infections in adults 60 and up.
However, VRBPAC members showed reservations ranging from the largely health study population, rather than the more vulnerable group of older adults who need the vaccine most, to the limited number of events for the main outcomes.
"One or two cases in the opposite directions could have change the results," said Jay Portnoy, MD, of Children's Mercy Hospital in Kansas City, Missouri, who voted yes on safety but no on efficacy. "I think it's rushed. I would really have liked to see them complete the study, get another year's worth of RSV data."
"There are too many lingering questions in this data set," said Steven Pergam, MD, of the Seattle Cancer Care Alliance Seattle, who split his votes the same way.
"I'm really struggling with this because of the importance about this vaccine to public health," said Pergam, adding that the study "did not target the population of interest."
RBPAC Chair Hana M. El Sahly, MD, of Baylor College of Medicine in Houston, noted that the population enrolled was not enriched for chronic obstructive pulmonary disease (COPD) and heart failure.
"These are the individuals that would have had significant disease with this virus," said El Sahly, who voted yes for efficacy but no on safety.
Vaccine efficacy at an interim analysis reached 66.7% against two or more lower respiratory tract RSV symptoms (96.66% CI 28.8-85.8) and 85.7% against three or more symptoms (96.66% CI 32.0-98.7), meeting the co-primary endpoints of the study.
Holly Janes, PhD, of Fred Hutchinson Cancer Research Center in Seattle, pointed out that efficacy was based on just 44 cases of RSV in total.
Another concern raised by panelists were the two cases of Guillain-Barré syndrome in the vaccination group, which FDA reviewers flagged ahead of the meeting.
In the U.S. each year, it's estimated that roughly 1.5-3.0 cases of the rare neurological disorder occur per 100,000 people age 60 and older. But in the trial, the two cases both occurred within 2 weeks of vaccination.
"No matter what the background rates, you have to think in terms of the rates within a few weeks rather than within a year," said Marie Griffin, MD, MPH, of Vanderbilt University Medical Center in Nashville, Tennessee. "It seems to me, one case is a red flag, two cases is very concerning."
Safety signals also included atrial fibrillation (10 events in the study group and four with placebo), and an event of hypersensitivity in the vaccine group.
Given the limited follow-up duration of the trial to date, data are not yet available on the durability of the vaccine, or how effective the vaccine is in frail or immunocompromised individuals, or against severe illness.
Read more about here.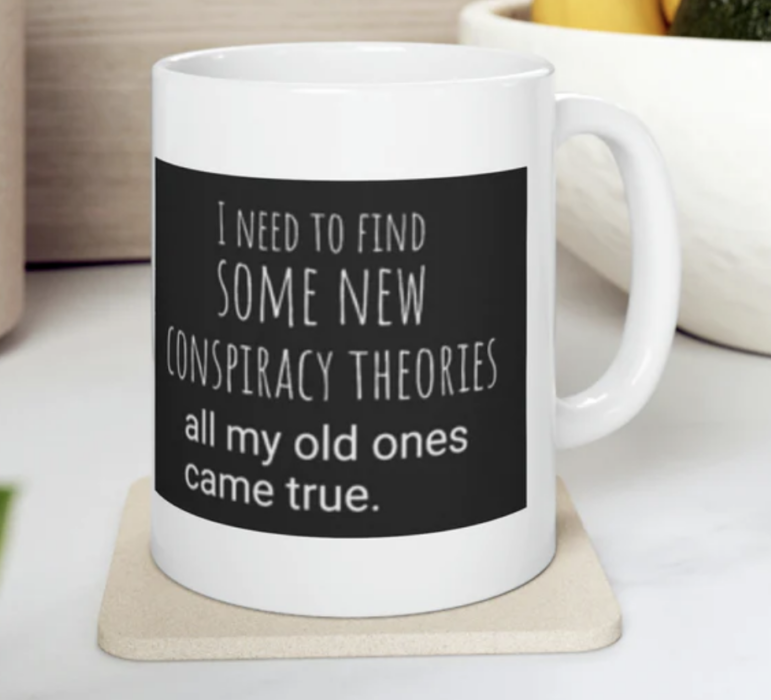 Visit The Sharyl Attkisson Store today
Unique gifts for independent thinkers
Proceeds benefit independent journalism