The following is an excerpt from Gallup News.
STORY HIGHLIGHTS
42% approve of job Biden is doing, statistically unchanged from 41% in January
41% approve of his handling of foreign policy; 46%, of Ukraine situation
Approval of pandemic response is 53%; economy rating is 34%
President Joe Biden's job approval rating is steady at 42% and similar to his 41% rating for handling foreign affairs. One year into the Russia-Ukraine war, 46% of Americans approve of Biden's handling of the Ukraine situation, but approval of his handling of relations with Russia (37%) and China (32%) are lower.
On the domestic front, Biden continues to garner his highest approval rating for the coronavirus response (53%), while ratings of his handling of the economy (34%) and immigration (33%) remain weak.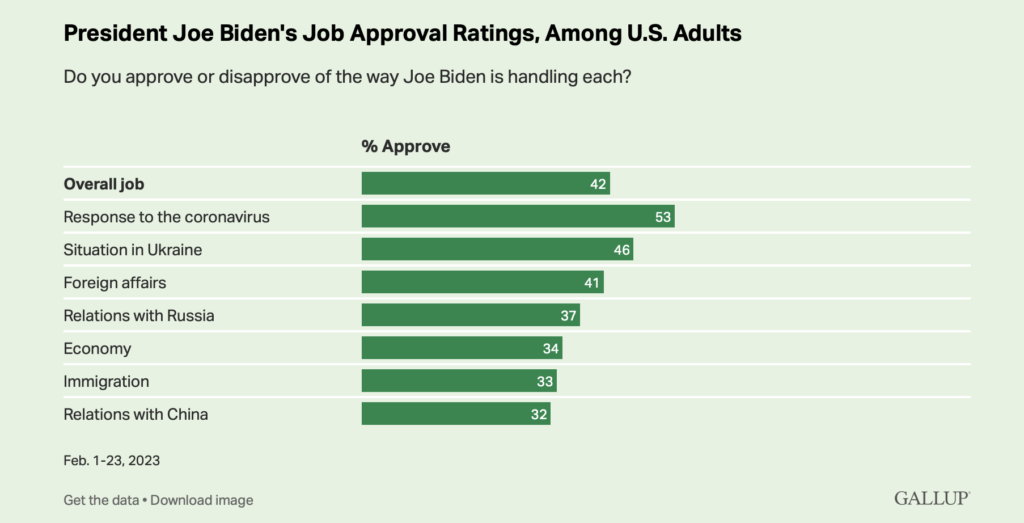 These latest findings are from a Feb. 1-23 Gallup poll that was conducted during a demanding time for U.S. relations with China, Russia and Ukraine.
In early February, U.S. Secretary of State Antony Blinken postponed a planned diplomatic trip to China after a Chinese surveillance balloon was spotted flying over the U.S. The balloon was eventually shot down by the U.S. military over the Atlantic Ocean, contributing to tensions with China.
Most of the interviews for the poll were conducted before Biden made a surprise visit to Ukraine and Poland on Feb. 20 ahead of the one-year anniversary of the Russia-Ukraine war and asserted the United States' commitment to support Ukraine.
At home in the U.S., in his State of the Union address on Feb. 7, Biden touted the January jobs report showing the lowest unemployment rate in more than 53 years and spoke of additional economic improvements in the nation.
The poll was completed before the release of government data showing a recent increase in inflation in the U.S.
These events did not have a significant impact on Americans' opinions of Biden's overall job performance in February. The latest reading marks his fifth consecutive rating in the 40% to 42% range.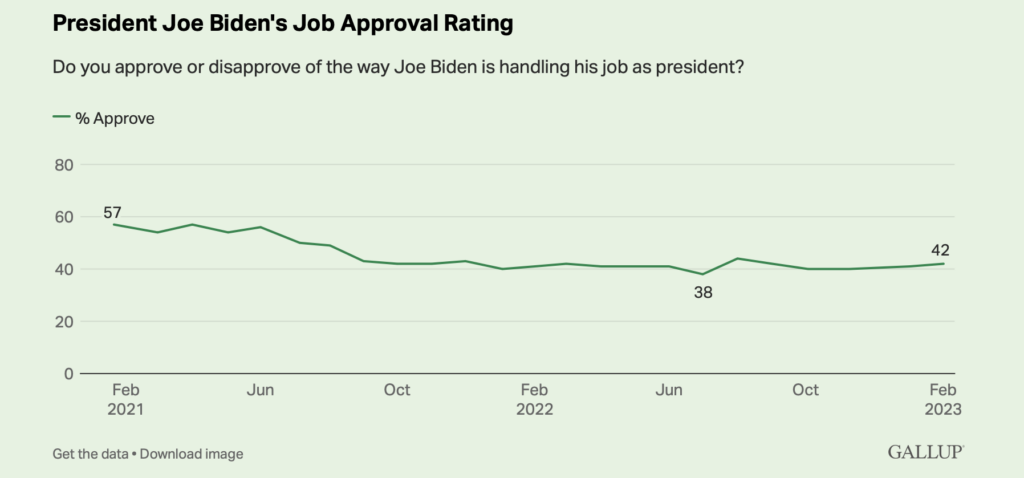 Continue reading Gallup's analyses here.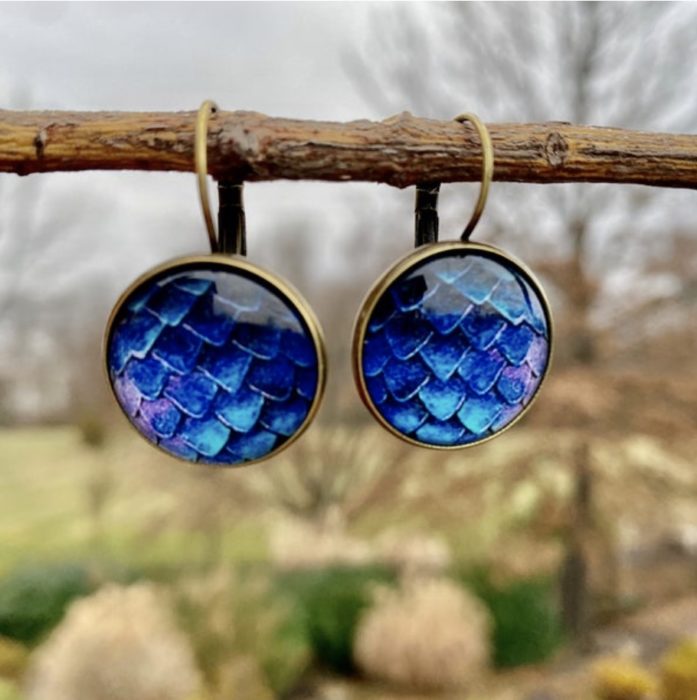 The Lemonade Mermaid Store
Unique gifts for Land or Sea Mermaids, Mer-pets and Little Mermaids!
Left: Our signature Blue Fins Earrings