The watchdog group Judicial Watch has obtained documents from Department of Health and Human Services (HHS), including emails of then-Director of the National Institutes of Health (NIH) Francis Collins regarding a British group's recommendations on using the drug ivermectin to prevent and treat Covid-19.
Judicial Watch obtained the records as the result of an August 2021 Freedom of Information Act (FOIA) lawsuit for Collins' emails filed after HHS failed to lawfully respond to a June 8, 2021, FOIA request.
In February 2021, a leading British physician and World Council for Health co-founder Dr. Tess Lawrie, who is director and founder of a doctors' organization called the British Ivermectin Recommendation Development Group (BIRD), emailed 31 Food and Drug Administration (FDA) officials, including the Director of the Offfice of New Drugs in the Center for Drug Evaluation and Research Peter Stein; Center for Biologics Evaluation and Research Director Peter Marks; and then-Acting FDA Commissioner Janet Woodcock; and copying several leading foreign medical figures, with an email titled "URGENT: The BIRD meeting and recommendation on Covid-19 prevention and treatment."
Long Vax, Long Covid Resources
She attached a document titled "Draft BIRD Proceedings 25-02-2021 v.1.4.pdf."
While the document attached to the email is completely redacted, Lawrie's cover letter states: "BIRD panel conclusions are that Ivermectin should be approved immediately for prevention and treatment of Covid-19:"
The British Ivermectin Recommendation Development Panel recommends Ivermectin for the prevention and treatment of Covid-19 to reduce morbidity and mortality associated with Covid-19 infection and to prevent Covid-19 infection among those at higher risk. The BIRD Steering Group has taken heed of the WHO statement on 'Developing global norms for sharing data and results during public health emergencies' that states that 'public disclosure of information of relevance to public health emergencies should not be delayed', and also notes the 'very great risks' that can occur from 'withholding data and results arising from analyses'. We are, therefore, sharing this evidence-to decision framework within just a few days of the BIRD meeting to avoid delay. Further, due to the urgency related to the communication and dissemination of this recommendation that is aimed at saving thousands of lives daily, please forgive the limitations of the draft proceedings document attached. Information on the process and methods can be found among the annexes. An Executive Summary is being finalised and will be available on Monday.

British Ivermectin Recommendation Development Group
Later that day, Woodcock forwards Lawrie's email and attachment to Collins, NIAID Director Anthony Fauci, Operation Warp Speed director David Kessler and several other HHS officials, with a comment that is entirely redacted.
"Rather than educate the public about the supposed reasons for their rejection of the Ivermectin-use recommendation, the FDA, NIH, and Fauci's former agency have blacked out their responses in these documents," stated Judicial Watch President Tom Fitton.
Read more at the link below.
Judicial Watch v U.S. Department of Health and Human Services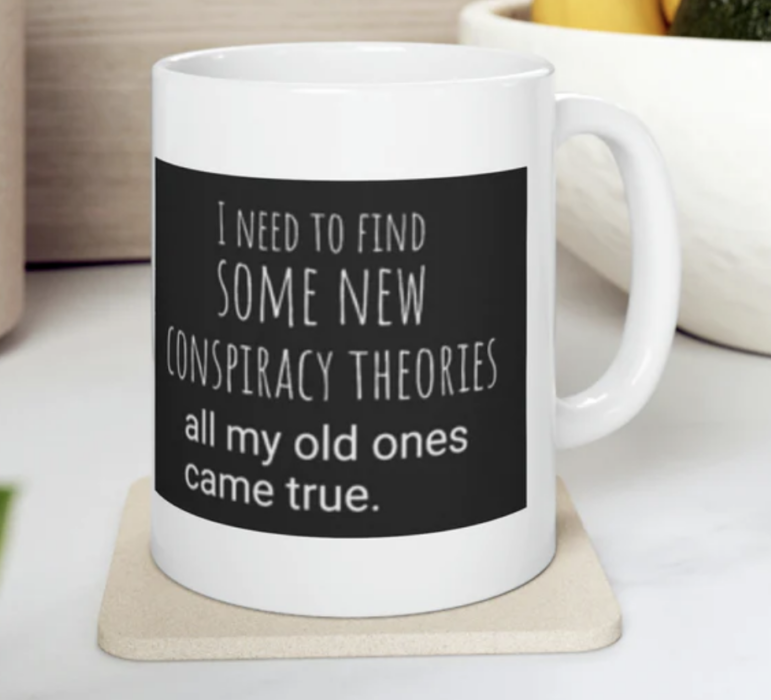 Visit The Sharyl Attkisson Store today
Unique gifts for independent thinkers
Proceeds benefit independent journalism