In America, we love our pets. During the Covid shutdowns, it seemed more people loved them than ever. And that comes with a hard reality. Across the country today, there are more sick animals than there are veterinarians to care for them. That's today's cover story: how the pandemic pet boom has been followed by the great veterinary shortage.
The following is a transcript of a report from "Full Measure with Sharyl Attkisson." Watch the video by clicking the link at the end of the page.
These two puppies got a home with Deborah Forbes and her husband in June of last year. A few weeks later, Tanner — on the left — started crying and didn't want to be touched. The regular family emergency vet turned him away.
Deborah Forbes: I don't understand how you can call yourself an emergency vet, and you can't take someone who was having a severe emergency with an animal. It wasn't like their parking lot had 40 cars in it. It just was, looked like a normal day, and they just weren't taking clients anymore. So then we had to go to the other one that I was not familiar with, and they were very short-staffed as well. And I think because they were short-staffed, I think, they did an X-ray. "Okay, he didn't break anything. He's fine. Send him on his way."
But Tanner wasn't fine. His legs became paralyzed, and he started bleeding profusely from a cut near his mouth. It took weeks to get an appointment with a specialist, and even longer to finally get an accurate diagnosis from his regular vet.
Forbes: By then we had no choice but to put him down because he was going to [inaudible] if we didn't.
Sharyl: So sorry.
Sharyl: Is there a thought that if they had caught it, been able to treat it when you caught it or when it was finally caught, that there could have been a different outcome, or not really?
Forbes: I think that we probably would've handled everything differently. Would that have affected the outcome? I don't know. I think that early on, if we could have known this and gotten that detected and had someone who knew what they were talking about, that there's definitely a possibility that something more could have been done for him.
Around the same time, Leslie Howlett was in Elgin, Arizona, trying to get urgent care for her dog, Solomon. It would be the second time that year that local vets turned her away.
Leslie Howlett: My dog, Solomon, overnight developed a lump on his chin, which was growing rapidly. So I called several vets around town or in the vicinity, and no one could get them in. So I decided to go to emergency. I started calling emergency vets in Tucson, which is an hour away from us.
When she finally found an emergency clinic that would see Solomon, it was under Covid restrictions that she says left her waiting in the car with no information for one hour, then two, then four.
Howlett: So I was in the car a total of near 12 hours, sitting in that parking lot in the dark, in a neighborhood that wasn't the greatest. So I didn't want to get out of the car. And I was stuck. I didn't know to go home, to go get something to eat or wait. No one would give me any information about whether to stay there or leave or anything.
Sharyl: What are your thoughts about this as a trend in the industry, what the impact of this may be?
Howlett: I don't know what's happening with the veterinarians lately, but even the equine vets, everyone is hard to get. They're backed up for weeks, where two or three years ago, I could call and get in that same day. I don't know if there's a shortage of vets, or people bought too many pets during Covid and everybody's trying to get in.
It's all of the above. Across the country, animal owners are getting turned away by short-staffed veterinary offices and emergency clinics. Patients are frequently sent hours away to neighboring states to look for care — but still coming up empty.
Sharyl: Were you aware that people were having more trouble getting appointments, and particularly emergency appointments, for their pets?
Kaylene Gloor: Over the last two years? Oh, for sure. Yeah.
Kaylene Gloor is co-medical director of Clarendon Animal Care in Arlington, Virginia, where 14 doctors have seen thousands of pets and started finding it more and more difficult to get critically sick animals into emergency hospitals.
Gloor: So in this area, we've got — we're lucky. We've got a lot of 24-hour emergency referral hospitals. And I would say it's not uncommon for us to call three to four of them to find out where we can get a patient transferred.
Sharyl: Is that new compared to five years ago?
Gloor: Absolutely. It happened pretty quickly. It was — by like May to June of 2020 — it was very apparent that it was hard to get into places. I used to work at one of the local emergency referral hospitals. I have a lot of their staff on my cell phone. And so texts tended to be like, "Please, please, please, I've got a patient intubated on the table. It needs a ventilator. How do we make this work?" And so trying to pull some strings that way.
On the supply side, the veterinary industry already had a high turnover rate. Each year, one in six vets and one in four technicians leaves their job. And veterinarians commit suicide at a greater than average rate. During the pandemic, many say they faced bullying and abuse from customers frustrated by everything from cost of care to Covid measures.
Gloor: And then a lot of people just got kind of either scared of going into work or didn't feel comfortable or just flat-out burnt-out, and a lot of people left the industry.
Nationwide, the veterinary profession is sounding the alarm.
YouTube Vet: If you didn't know, the veterinary industry is facing a crisis as it relates to an increasing demand, and perhaps a lower supply, relatively speaking, than there's ever been.
Beyond the pets we love, the veterinary shortage has become a critical issue for large animals and livestock that we count on for our food supply.
Sen. Cindy Hyde-Smith (Dec. 6, 2022): It is a critical shortage, and we are losing animals because we just have no one to come to the farm in time to save them.
The issue was raised when a Department of Agriculture official testified at a Senate hearing late last year.
Sen. Hyde-Smith: What are your views on the veterinary shortages, and how open are you to additional conversations on how we can get more veterinarians into rural America?
Chavonda Jacobs-Young: It's interesting because every young person I talked to who's interested in animal science, I beg them — I beg, literally beg and plead with them — to look at large animals.
The bottom line: staffing isn't up to par with demand. And according to one projection, by 2030, we'll need 133,000 more technicians and 41,000 more vets.
By way of advice, Gloor says you may not always have a heads up, but if your pet is showing signs of illness, don't wait until it turns into an emergency.
Gloor: And I would also say, make sure that you have a relationship with a general practice ahead of time. So don't wait to adopt a pet and then seek veterinary care because there's a problem.
Sadly, there are many stories of pets that have failed to survive the shortage. But we're happy to report that Leslie Howlett's dog, Solomon, did get the emergency surgery he needed. Today, he's doing just fine.
Sharyl (on-camera): Some states are getting creative. A proposal in California would give up to $150,000 in student debt relief to licensed vets in exchange for working at a California animal shelter for at least five years.
Watch cover story here.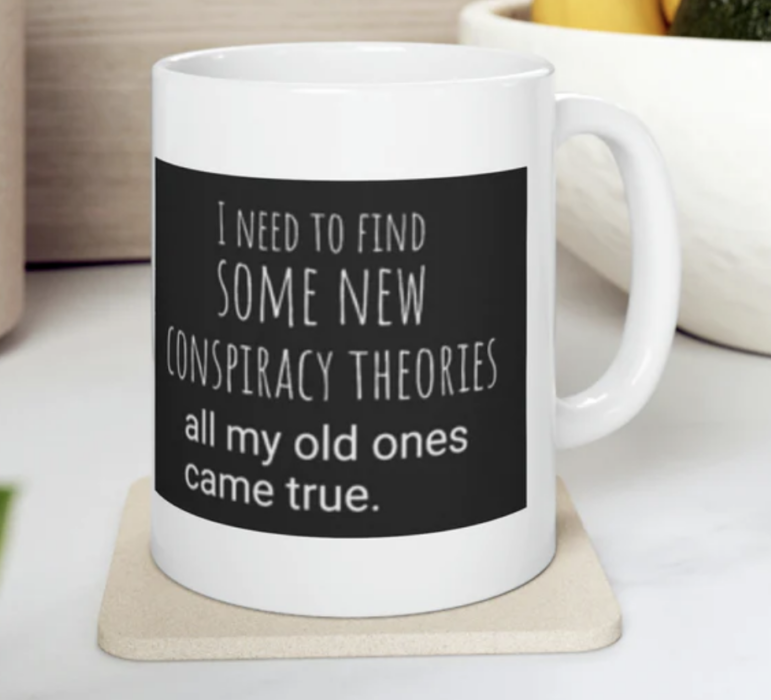 Visit The Sharyl Attkisson Store today
Unique gifts for independent thinkers
Proceeds benefit independent journalism