Crime and its impact on America make daily headlines. Chicago — high crime is cited as a cause in the election loss of the mayor. This week, the shutdown of Walmarts in Portland, Oregon, attributed to rampant theft and the impact to the company's bottom line. Some make it a red/blue issue, but in our return to the high-profile example of crime, drugs, and homelessness destroying one of America's top cities — we found it's the people, not politicians, making surprising changes.
The following is a transcript of a report from "Full Measure with Sharyl Attkisson." Watch the video by clicking the link at the end of the page.
This was the scene when we visited San Francisco's infamous Tenderloin District last year, at the end of a special emergency period declared by San Francisco Mayor London Breed.
(From Full Measure, May 8, 2022) A short walk from City Hall, the famously gritty Tenderloin District in San Francisco was long known best for its trendy restaurants, jazz clubs, art, and historic theatres. Today, it's become infamous as an open-air market for drug dealers and users. A neighborhood so rough that our drive-by after dusk drew a violent response — a chunk of wood hurled through the rear window of our van. In all the hours we spent in the Tenderloin, we didn't see one uniformed police officer along the most notorious strip on foot or in a patrol car. We did see people lined up to use drugs in broad daylight and lots of drug dealers doing business with no fear of being stopped.
On our return visit this year, there were apparent drug dealers and users on the streets, but not nearly as many as before. And no open-air drug market on that infamous block where we saw so much crime in 2022.
Randy Shaw, director of Tenderloin Housing Clinic, brings us up to date.
Sharyl: After the emergency period was declared, did things change in the Tenderloin District?
Randy Shaw: No. Nothing changed in the Tenderloin at all until February 6, 2023.
What caused the changes? For one thing, Tenderloin businesses organized and signed a petition demanding their tax money back. They didn't get that, but they did get the ear of Mayor Breed.
Shaw: And so I think that's what sort of pushed the pressure for the mayor to finally get the police to order a crackdown. And since February 6, the two biggest drug markets in the Tenderloin that we showed in your last show have no dealers on them. If there's dealers that show up, they're soon moved. So it's made a big difference.
Sharyl: Was the tipping point, in addition to the businesses — do you think tourism played a role?
Shaw: Well, we had a strategy of two things. One, making it a national, an international issue, which is why your show is like, yours will make a difference 'cause it's national. People around the country are saying, "Wait, I don't want to come to San Francisco because of what I'm seeing." And also realizing, it's now accepted in San Francisco that it's not just Tenderloin stakeholders who are impacted by these drug markets. The whole city's impacted, because when people see those drug markets, they don't come to the theater downtown. They don't come to City Hall events. There's a lot of theater and community events that are suffering because people don't want to be around that.
Sharyl: What are some specific measures being taken?
Shaw: Well, it's exactly the kind of stuff we talked about when you interviewed me a year ago. We need beat controls, beat officers walking the beat and disrupting it. And the disruption strategy has not just moved dealers a few blocks away, which everybody said would happen. There's been a slight increase in some drug markets, existing drug markets. But there's no block in San Francisco that now has drug dealers and a drug market that didn't have it before the crackdown. So the police are on board. There's a higher motivation. We have a great district attorney, and that's something we did not have when we last talked. We recalled the district attorney who had never prosecuted drug cases for felonies.
Sharyl: Who was that?
Shaw: Chesa Boudin. He never prosecuted a Tenderloin felony for drug dealing. Our new DA, Brooke Jenkins, her second day in office, I gave her a tour of the Tenderloin, and she gave a public meeting in the Tenderloin at an event, saying cracking down on drug markets will be her top priority, and she's lived up to that. So the difference in district attorneys is a humongous difference. And the police now are more motivated because they know if they arrest someone, they're getting prosecuted, which was not the case with Chesa Boudin.
Sharyl: But this is not a partisan Democrat versus Republican issue. I assume most everybody here is Democrat?
Shaw: Everyone's a Democrat, and it's Democrats who overwhelmingly supported the recall and brought in. And to the mayor's credit, she appointed a tremendous district attorney. And it's such a night and day difference. It's changed the whole tone of law enforcement in San Francisco.
Sharyl (on-camera): That DA, whom San Francisco voters recalled for being soft on crime after only about 2 years in office, was one of numerous controversial reform prosecutors backed by liberal billionaire activist George Soros. The replacement, Brooke Jenkins, is the first Hispanic woman to fill the role.
Watch story here.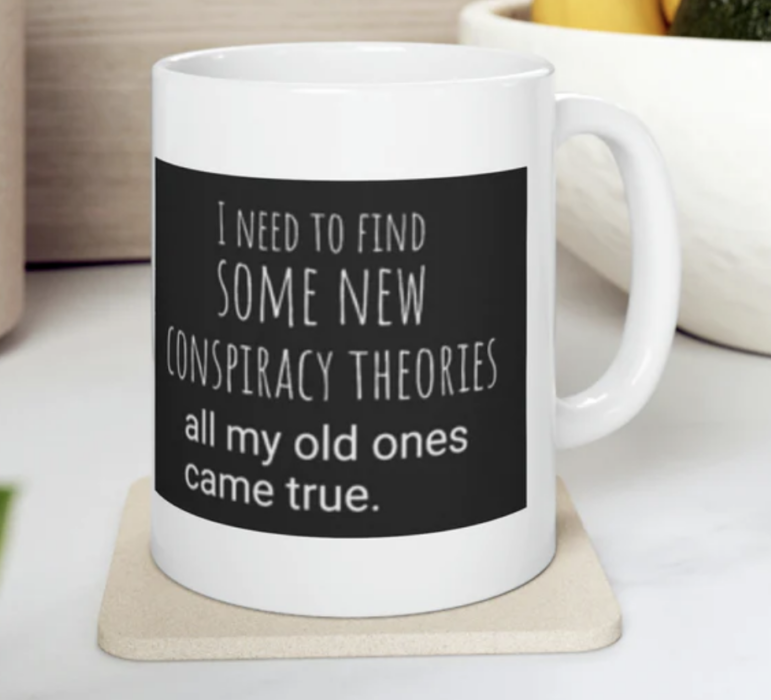 Visit The Sharyl Attkisson Store today
Unique gifts for independent thinkers
Proceeds benefit independent journalism