The following is an excerpt from Just the News.
After years of evidence that the FBI has abused its spy authorities, Congress is embarking on a bipartisan effort to revamp a key surveillance law to better protect civil liberties, including appointing special lawyers to advocate on behalf of Americans secretly targeted by the government.
The Foreign Intelligence Surveillance Act Section 702 powers allow the government to rummage through phone records in terrorism and counterintelligence probes without a warrant and have long raised deep concerns, starting with ACLU litigation years ago and continuing through the bungled FISA warrant that unlawfully targeted the Trump campaign and adviser Carter Page during the Russia collusion probe.
But lawmakers continued to renew the law to ensure the government had the powers it needed to fight terror threats. But since its last renewal, the FISA Court and the U.S. intelligence community released devastating reports in 2020 and 2022 chronicling years of FISA abuses that went far beyond the Russia probe and even included targeting of a sitting member of Congress.
Those revelations have increased the resolve of lawmakers to make substantive changes this year when the law expires, including inside the House Intelligence Committee, where a bipartisan group was selected last week to craft suggested changes.
"I think that you will see changes made to it," Rep. Austin Scott (R-Ga.), one of the newest members of the House Intelligence Committee, told Just the News, adding there was clear evidence that the law's past safeguards have been breached by the FBI and intel agencies.
"Unfortunately, there have been some people that have leaped those guardrails, for lack of better terminology, and there have got to be consequences for those people who were entrusted," Scott said in an interview with the "Just the News, No Noise" television show. "If you were entrusted with the ability to query that information, and you abused that, then there have to be consequences."
Scott said lawmakers on the committee want to address who in government can query the database, who can be targeted and who must sign off on such warrantless surveillance.
He also suggested there is some support for adding lawyers to the secretive process to help defend the rights of Americans who are being surveilled without their knowledge. (Continued...)
Link to article here.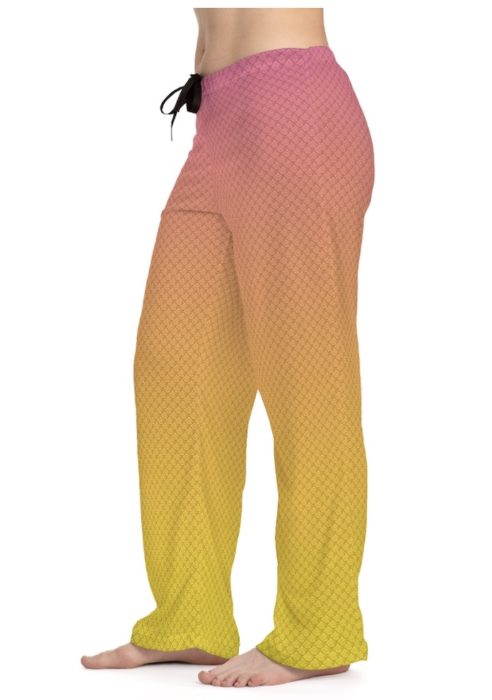 The Lemonade Mermaid Store
Unique gifts for Land or Sea Mermaids, Mer-pets and Little Mermaids!
Left: Our signature Fish Scales design PJ Pants in Citrus