The following is an excerpt from The Vaccine Reaction.
A mother in Washington, DC is suing a doctor for allegedly forcing her teenaged daughter and son to receive Covid-19 shots without her informed consent.
NaToya McNeil claims that Janine Rethy, MD, MPH, chief of community pediatrics at MedStar Georgetown University Hospital, isolated her children in a room in a mobile clinic and refused to let them leave until they were forcibly vaccinated for Covid.
The children, 14 and 16 years old, were at the mobile clinic for a routine annual check-up. They were given false information about vaccination requirements and not allowed to leave the room to consult with their mother who was waiting right outside the clinic.
The children had informed the doctor that their mother was available and waiting just outside the clinic with their baby brother.
However, the doctor apparently made no attempt to contact the mother to obtain her consent to vaccination.
The children were misinformed that if they did not get the Covid shots they would not be able to attend school.
The daughter was also injected with the meningococcal vaccine and the son was given the DTaP (diphtheria, tetanus and pertussis) vaccine without their mother's knowledge or consent.
The mother never received a vaccine information statement for any of the products injected into her children prior to the vaccinations being administered by the doctor, which is a violation of a safety provision in the National Childhood Vaccine Injury Act of 1986.
The children were not advised how to recognize a vaccine adverse reaction or provided any information about what to do in the event they experienced a reaction.
Mother Sues for False Imprisonment, Battery and Fraud
McNeil is suing the doctor for false imprisonment, battery and fraud. She is strongly opposed to her children receiving all vaccines, including the Covid shots. The children were also against getting the shots and had already declined them several times in the past.
Mcneil stated:
I just feel like people shouldn't be able to do whatever they want to do to other people and especially not to children. As a mother, you just "took all my rights away from me to do what you wanted to do to my kids… To do that to my little children, my innocent children. They took their rights.
While a Covid vaccine mandate was implemented by the DC City Council for children attending public schools in Washington, D.C. in July 2022, it was rescinded shortly afterwards and postponed until the 2023 school year begins.6
Dr. Rethy is strongly pro-vaccine, stating, "Our goal is to increase vaccination rates in children here in DC." (Continued...)
Read entire article here.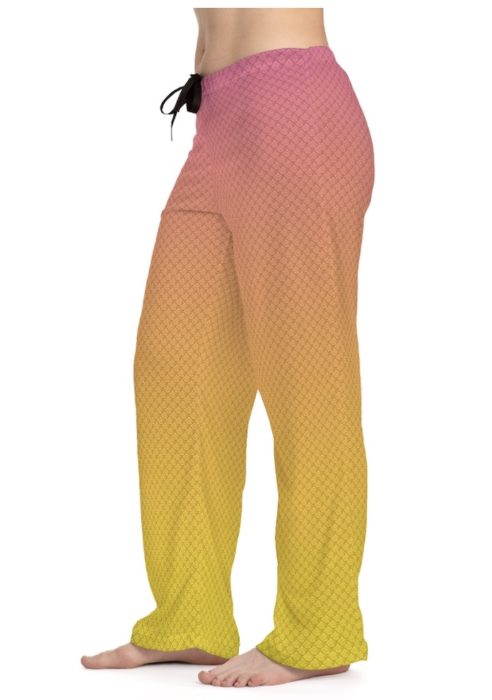 The Lemonade Mermaid Store
Unique gifts for Land or Sea Mermaids, Mer-pets and Little Mermaids!
Left: Our signature Fish Scales design PJ Pants in Citrus