The following is a news analysis.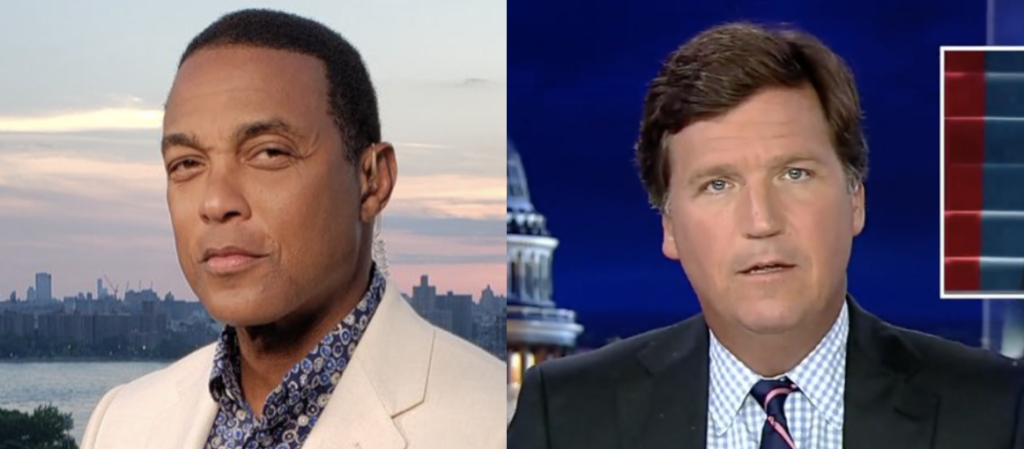 Two of the biggest names in opinion at their respective right- and left-leaning cable news networks are out.
Lemon: "I am stunned."
Tucker Carlson has left Fox News after six-and-a-half years. And the controversial CNN host Don Lemon has left the network after 17 years.
Both CNN and Fox News announced the departures Monday, on the same day.
Carlson regularly interviewed off-narrative guests and gave attention to off-narrative topics. He frequently focused on controversies including subjects such as violence committed by transgenders and the debate over males competing on female teams; voter fraud; government misconduct; government waste, fraud and abuse; government actions against parents speaking out about education; alleged corruption surrounding Hunter and President Biden; and Ukraine funding.
Recently, Carlson and his team were given exclusive access to government-recorded videos of the January 6, 2021 pro-Trump intrusions at the US Capitol. He promised a lengthy series of exposes but after the first night, there were calls by Democrat and Republican political leaders to stop his reporting, and no further videos aired.
On April 20, Democrat Robert F. Kennedy, Jr. announced his run for president in 2024 on Carlson's program.
Tucker has reportedly faced opposition from inside his own network from left-learning or pro-establishment managers since he began his program in 2016.
Lemon has previously survived numerous controversies, including a civil sexual assault accusation from a man who says he interacted with Lemon at a restaurant and bar. More recently, Lemon has drawn criticism from observers-- including some who are left-leaning-- who say his remarks and behavior are, at times, racist and sexist. Lemon has denied any wrongdoing, but has tacitly apologized for misunderstandings or hurt feelings.
Lemon issued a statement from his Twitter account reading.
I was informed this morning by my agent that I have been terminated by CNN. I am stunned. After 17 years at CNN I would have thought that someone in management would have had the decency to tell me directly. At no time was I ever given any indication that I would not be able to continue to do the work I have loved at the network. It is clear there are some larger issues at play.

Don Lemon, former CNN host
As of this publication, there is no word on where the two cable media stars may land.
Conservative commentator Dan Bongino announced his departure from Fox News last week.
Some have linked the Fox departures to a Fox News settlement of a lawsuit with Dominion Voting Systems. Dominion sued Fox for defamation saying that the news outlet's reporting on 2020 voter fraud questions wrongly pointed the finger at Dominion voting machines. Fox reportedly agreed to pay Dominion $787 million to settle the case.
In 2020, CNN settled a defamation suit filed by a student, Nicholas Sandmann. Sandmann says the network defamed him in their unfair reporting that wrongly portrayed him, then a high-school student, as an aggressor in a videotaped incident outside the US Supreme Court. He had sought $275 million in damages. The Washington Post also settled with Sandmann.
Last December, CNN fired another of its anti-Trump stars: Chris Cuomo. That after it was revealed that he advised his brother, then-New York Gov. Andrew Cuomo, about sexual harassment allegations against Andrew that ultimately forced his resignation from the governor's office.
In my book, Slanted: How the news media taught us to love censorship and hate journalism, former CNN executive Rick Kaplan (who also led news divisions or departments at CBS, ABC, and MSNBC) predicted that if Trump lost the 2020 re-election, it would lead to a major shake-up at CNN, which had relied almost solely on anti-Trump news to gain viewership.
CNN news chief Jeff Zucker was forced out of CNN in February of 2022 after a consensual affair with a co-worker was made public. Former CBS and ABC executive Chris Licht was hired to take over CNN. Analysts say he has struggled, so far, to develop a ratings-winning game plan for the beleaguered network.
Last August, CNN ended its media analysis program, Reliable Sources, and fired its anti-Trump host Brian Stelter. Stelter's reporting was long allied with the left-leaning propaganda group Media Matters and its pharmaceutical interests. He was frequently criticized for pushing out disinformation, which he denied.
Read Lemon's full statement below: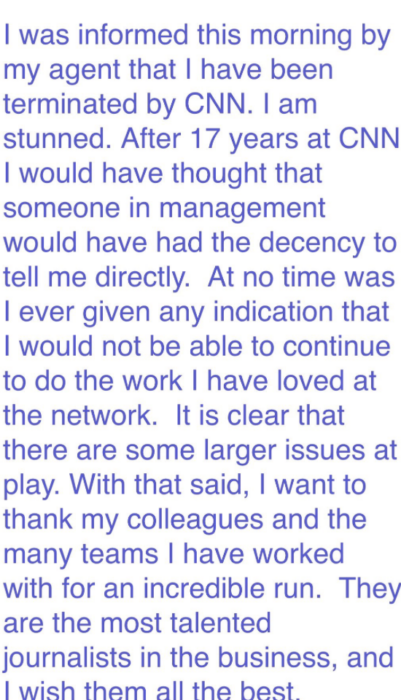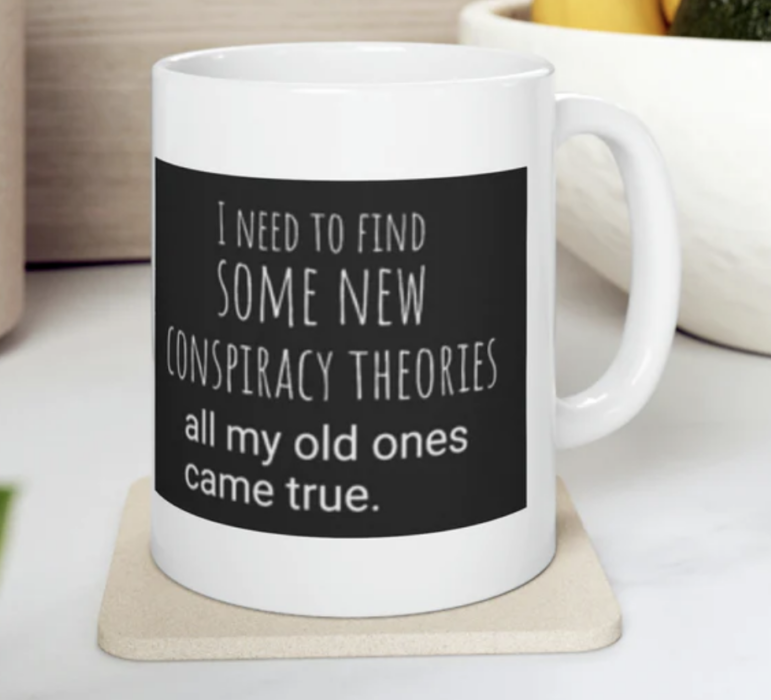 Visit The Sharyl Attkisson Store today
Unique gifts for independent thinkers
Proceeds benefit independent journalism