The following is an excerpt from Gallup News.
After a relatively strong debut in his first year in office, the honeymoon is over for U.S. President Joe Biden, as approval ratings of U.S. leadership worldwide slid at the halfway mark of his term.
A new Gallup report based on surveys in nearly 140 countries in 2022 shows that the median global approval rating of U.S. leadership stood at 41% last year.
This rating is much lower than the 49% median approval measured during Biden's first six months on the job -- before the U.S. withdrawal from Afghanistan -- and the 45% approval for his first full year in office.
Historically, the 41% approval rating is considerably lower than former President Barack Obama's second-year rating of 47% but still higher than former President Donald Trump's second year (31%) or the ratings during the last two years of George W. Bush's presidency (38% and 34%).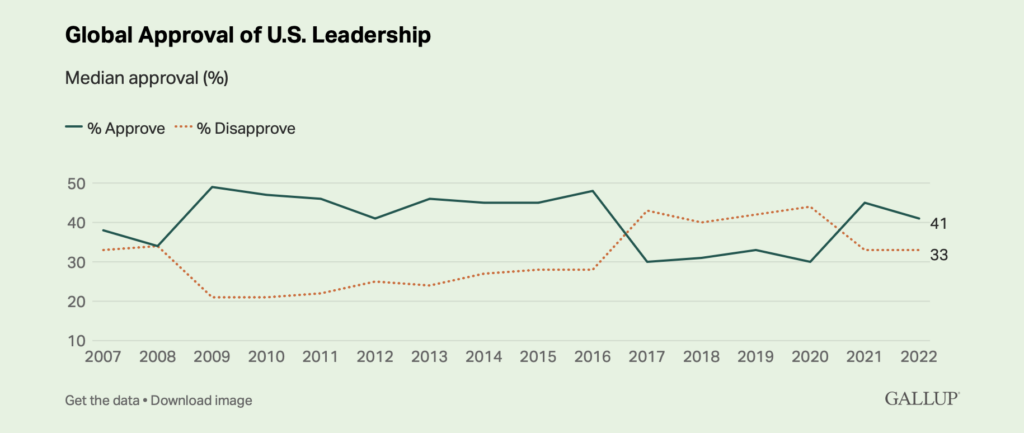 Approval ratings of U.S. leadership in 2022 continued the retreat that began after the U.S. completed its withdrawal from Afghanistan in August 2021. Ratings decreased substantially -- by 10 percentage points or more -- between 2021 and 2022 in 36 of the 116 countries surveyed in both years.
Approval declined the most -- by at least 21 points -- among key strategic partners in Europe and the Americas, including Greece (31 points), Brazil (22 points), Canada (22 points) and the Netherlands (21 points).
However, along with these losses, the U.S. made notable gains in 11 countries, with ratings rising as many as 30 points in Poland, 29 points in Ukraine, 15 points in Israel and 11 points in India, where approval ratings reached a record high.
Germany Also Loses Some Clout, but Still on Top
In addition to asking about U.S. leadership each year, Gallup also asks the world about the leadership of other global powers, including Germany, China and Russia.
Under new leadership for the first time in decades with Chancellor Olaf Scholz at the helm, Germany remained the top-rated global power for the sixth consecutive year.
In 2022, median approval of Germany's leadership across 137 countries stood at 46%, down from 50% in 2021.
Notably, the rating in Scholz's first year was still higher than most ratings throughout former Chancellor Angela Merkel's lengthy tenure.
Read full Gallup analysis here.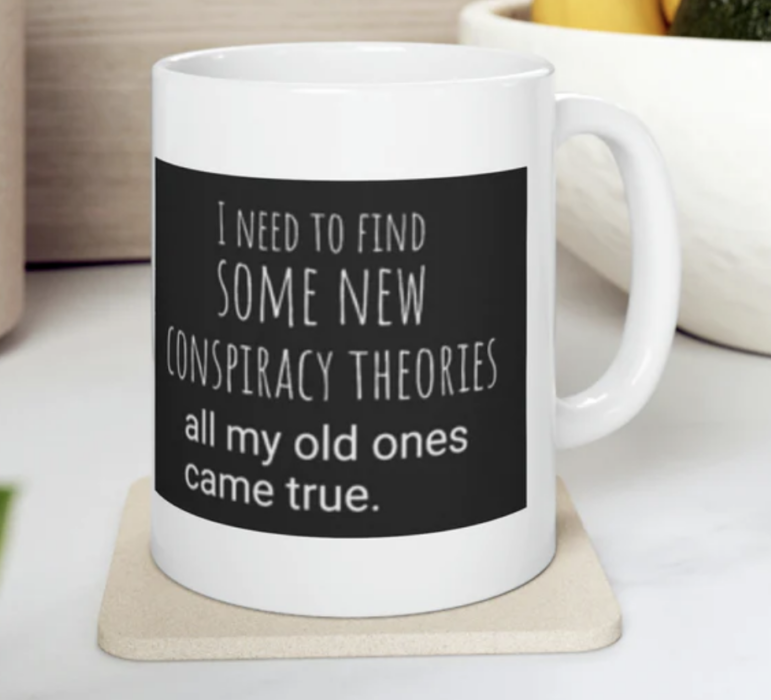 Visit The Sharyl Attkisson Store today
Unique gifts for independent thinkers
Proceeds benefit independent journalism