Robert F. "Bobby" Kennedy, Jr. recently filed paperwork to run for president in 2024. The official announcement is expected in less than two weeks.
How would the environmentalist Democrat stack up against President Joe Biden?
According to an unscientific Twitter poll of more than 3,000 people, Kennedy far and away beats the incumbent president.
Kennedy received a little more than 20% of the vote with Biden receiving only about 1%.
Neither came close to Trump who received almost 59%. The choice "Somebody else" garnered about 20%.
Obviously Twitter polls are unscientific and not of representative samples, but the responses concerning the Democrat field are interesting.
Leave your comments below!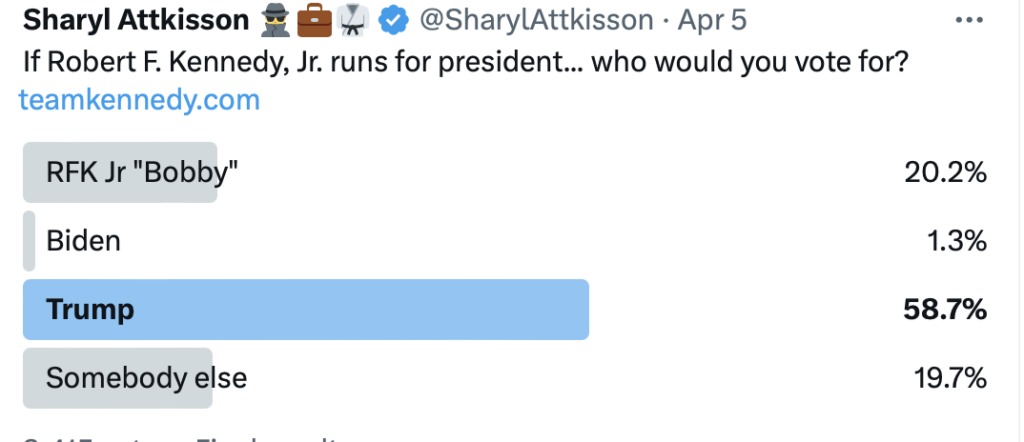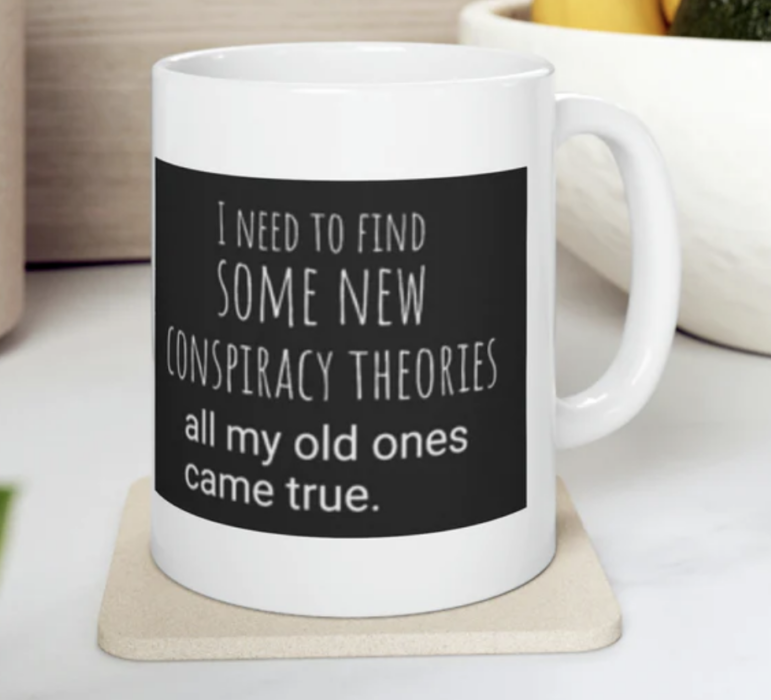 Visit The Sharyl Attkisson Store today
Unique gifts for independent thinkers
Proceeds benefit independent journalism