The following is an excerpt from MedPage Today.
Nearly half of medical groups continue to require masking even as local public health officials have dropped mask mandates, according to a recent poll from the Medical Group Management Association (MGMA).
Of 859 respondents, 49% said their office still has a mask requirement in place, while 51% said they do not.
Among the medical groups that reported not having a mask requirement, nearly three-fourths (74%) said they had one in place at this point in 2022 and removed those rules within the past year, while the remaining 26% had either previously removed such policies or never had one, the poll found.
The 49% of groups that still have mask requirements varied in how they were enforced, with 72% saying they applied to everyone -- patients, staff, and visitors.
Another 20% said they applied only to symptomatic patients and the staff members working with them, and 8% said masks were required for staff but optional for patients and visitors.
The number of practices requiring masking is expected to keep dropping in coming months, MGMA said, "as several respondents told MGMA that they are located in one of the West Coast states set to drop government-mandated mask rules as of April 3."
Link to article here.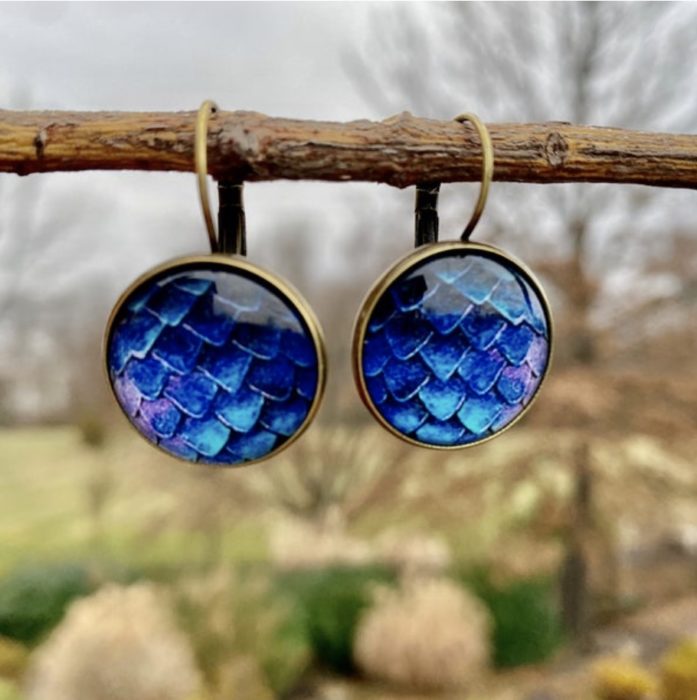 The Lemonade Mermaid Store
Unique gifts for Land or Sea Mermaids, Mer-pets and Little Mermaids!
Left: Our signature Blue Fins Earrings