The watchdog group Judicial Watch says the Dept. of Justice is refusing to release names of staffers working in the office of the Special Counsel in charge of two investigations targeting former President Donald Trump and other Americans.
Judicial Watch filed a Freedom of Information Act (FOIA) request on Dec. 9, 2022 for public records including all staff rosters, phone lists, or similar records depicting all employees hired by or detailed to the office of Special Counsel Jack Smith.
The Justice Department responded on April 12, report Judicial Watch, stating that it located records responsive to the request, but was withholding them "pursuant to Exemptions 6 and 7(A)" of FOIA:
Exemption 6 pertains to information the release of which would constitute a clearly unwarranted invasion of personal privacy.
Exemption 7(A) pertains to records or information compiled for law enforcement purposes, the release of which could reasonably be expected to interfere with enforcement proceedings.
The federal government frequently violates Freedom of Information Act law. Any claimed exemptions are supposed to be interpreted narrowly with all non-exempt portions promptly produced.
Attorney General Merrick Garland appointed Smith in November to take over two investigations involving Trump, who is running for re-election in 2024.
The first investigation involves Trump's handling of documents he retained at his Mar-a-Lago, Florida residence after leaving the White House in January 2021. Trump says he used his presidential authority to declassify the records in question, but the FBI used a SWAT style raid to confiscate them.
The second investigation regards Trump's challenge of the 2020 presidential election results, which allegedly included a plan to submit separate slates of electors to block Congress from certifying Democrat Joe Biden's victory. Trump's supporters say planning to submit different electors is entirely legal and permitted, particularly since fraud was suspected.
Previous Judicial Watch and other investigations of Special Counsel Robert Mueller's investigative team highlighted anti-Trump bias and partisan hiring.
FBI official Peter Strzok was secretly removed from Mueller's team after his anti-Trump and political text messages were uncovered.
One can only conclude, after seeing the uproar over the anti-Trump, partisan Mueller operation, that the Garland Justice Department has something to hide about Jack Smith and his prosecutors again targeting Trump and other Republicans with unprecedented investigations. Special Prosecutor Jack Smith isn't above the law and the American people have the right to basic transparency and accountability.  

Tom Fitton, Judicial Watch President
Link to Judicial Watch FOIA here.
---
Judicial Watch has uncovered many records regarding the Mueller team, through multiple FOIA's. Some of those records are denoted below.
In May 2019, DOJ records included text messages and calendar entries of Mueller special counsel prosecutor Andrew Weissmann showing he led the hiring effort for the investigation that targeted President Trump. (Weissmann was formerly the Obama-era chief of the Justice Department's Criminal Fraud Section.)
Weissman's calendar shows that he began interviewing people for investigator jobs on the Mueller operation almost immediately after it was announced that he had joined the team in early June.
On June 5, 2017, he interviewed former Chief of the Public Corruption Unit of the U.S. Attorney's Office for the Southern District of New York Andrew Goldstein. Goldstein was a Time magazine reporter. Goldstein contributed a combined $3,300 to Obama's campaigns in 2008 and 2012. His wife, Julie Rawe, was a reporter and editor for Time for 13 years, until 2013. He became a lead prosecutor for Mueller.
The next day, on June 6, 2017, Weissmann had a meeting with "FARA [Foreign Agents Registration Act] counsel."
Weissmann interviewed another prosecutor, Kyle Freeny, from the DOJ Money Laundering Section for the team on June 7, 2017. She contributed a total of $500 to Obama's presidential campaigns and $250 to Hillary Clinton's. She was later detailed to the Mueller investigation.
He interviewed a trial attorney who worked with him in the Criminal Fraud Section, Rush Atkinson, on June 9, 2017. Records show that Atkinson donated $200 to Clinton's campaign in 2016. He is a registered Democrat and contributed $200 to Hillary Clinton's 2016 campaign. Atkinson also became part of the Mueller team.
Weissmann interviewed DOJ Deputy Assistant Attorney General Greg Andres for the team on June 13, 2017. Andres donated $2,700 to the campaign for Sen. Kirsten Gillibrand (D-N.Y.) in 2018 and $1,000 to the campaign for David Hoffman (D) in 2009. Andres is a registered Democrat. His wife, Ronnie Abrams, a U.S. district judge in Manhattan, was nominated to the bench in 2011 by Obama. He joined the Mueller team in August 2017.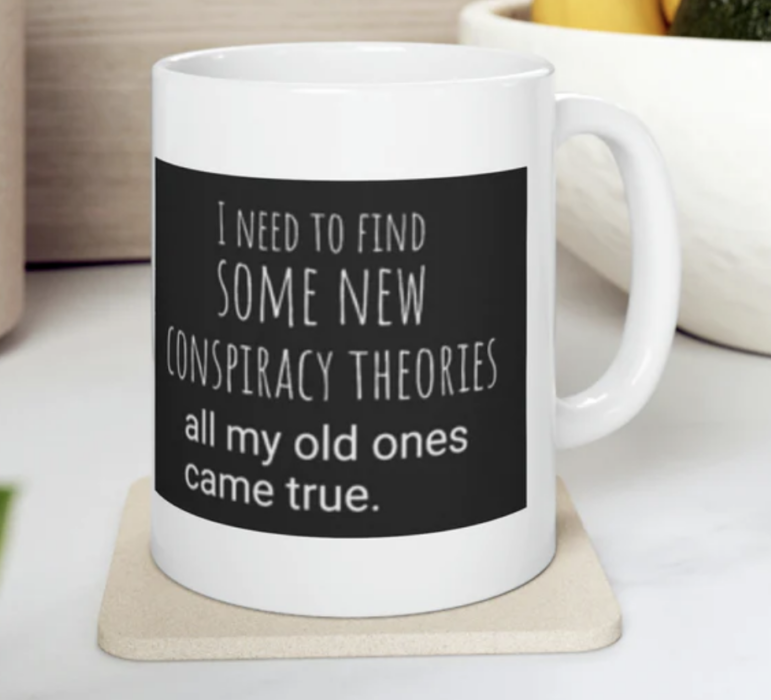 Visit The Sharyl Attkisson Store today
Unique gifts for independent thinkers
Proceeds benefit independent journalism